The MadTech Podcast Special - Regaining Control of the Supply Chain
by Grace Dillon on 18th Sep 2020 in Podcast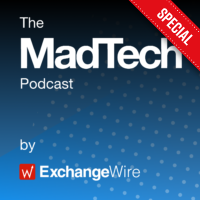 In addition to our regular weekly podcast, we've launched The MadTech Podcast Special, which provides an opportunity to get into a particular subject area in more detail. 
Our third series takes a closer look at the increased scrutiny towards the supply chain. In this episode, ExchangeWire's Rachel Smith interviews Mia Mulch, MD for programmatic at OMG; Terry Hornsby, digital solutions director for publishing group Reach; and Danny Clayman, VP and MD for Northern Europe at Xandr, to discuss what's driving the industry's quest to clean up the supply chain, and who is most likely to benefit from it.
The MadTech Podcast is also available on:

Xandr
Xandr is AT&T's advertising company and a leader in addressable TV, creating a better solution for advertisers and media companies. Xandr is making advertising matter and more relevant. Xandr Invest and Xandr Monetize, our strategic platforms b...
Powered by PressBox
Ad TechIndustry InfrastructurePodcastSupply ChainTransparency