Control v. Exposed Announced as Adform's First Premier European Partner
by ExchangeWire PressBox on 29th Sep 2020 in News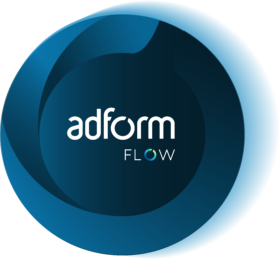 Adform UK, the only global, independent and fully integrated advertising platform built for modern marketing, has been chosen by Control v. Exposed (CvE), a division of US-headquartered, independent company Goodway Group, to be its preferred choice for managed service across all addressable channels.
The collaboration will enable CvE's clients to access Adform's full-stack integrated ad tech suite, while Adform's clients will benefit from CvE's consultative expertise on media strategy, digital transformation and programmatic in-housing. It will also empower brands that are new to programmatic to accelerate their digital marketing activity and bring programmatic advertising into their business growth strategy.
Adform is the only independent global ad management platform covering all aspects of the digital campaign lifecycle and is the preferred choice of leading brands across Europe such as Vodafone and T Mobile. This partnership comes as Adform launches its new product suite: Adform FLOW, which combines everything marketers need to plan, buy and activate media on one platform.
Paul Frampton, president of Europe and APAC at CvE, said: "This exciting alliance is very much a meeting of minds. Adform truly aligns with CvE's open and independent ethos and we see this as a real opportunity for advertisers to benefit from honest and intelligent independent expertise and solutions.
"We are obsessed with proving incrementality and leveraging technology to get to better answers. We do this through deep activation and machine learning to ensure clients receive the best quality of supply."
Philip Acton, country manager, UK & Benelux, Adform said: "Joining forces with CvE demonstrates our recognition of the need for increasing flexibility and agility in our services for clients and extending our scope beyond programmatic marketing.
"The timing of this partnership is optimal given the launch of Adform FLOW and the changing narrative around digital ad tech for our clients in Europe. We can positively build on this with CvE through our powerful and refreshing combination of complementary advertising solutions."

Adform
Adform is the only global, independent and fully integrated advertising platform built for modern marketing. Its unique enterprise technology – Adform FLOW – harnesses superior user experience and a scalable, modular and open architecture…