Leading Publisher DPG Media Adopts Xandr Ad Server
by ExchangeWire PressBox on 5th Oct 2020 in News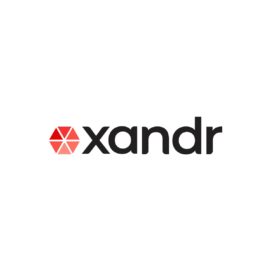 DPG Media, a leading publisher in the Netherlands, has today announced that they have chosen to partner with Xandr, AT&T's advanced advertising company, as their ad server platform of record.
From 1st October, DPG Media will make their publisher business available on Xandr Monetize, Xandr's ad server, alongside the existing DPG Media magazine business (previously Sanoma Media Netherlands BV). In partnering with Xandr, DPG Media now has the ability to improve monetisation with holistic inventory and demand channel management solutions, access to industry-leading forecasting data-driven yield optimisation tools and increase control over the way in which they can package, sell and measure the performance of their inventory across all screens and devices.
Stefan Havik, director of digital business development at DPG Media, said: "With the transition to Xandr, we expect to get more flexibility and further optimise the programmatic campaigns for our advertisers and agencies. Xandr's functionalities fit seamlessly with our mission to create our own ecosystem."
"We are very pleased DPG Media has partnered with Xandr as their strategic selling platform offering holistic inventory management controls, unique data and differentiated buyer demand, enabling them to unlock the full value of their inventory and improve the experience of their consumers" comments Katie Blair, director, Northern Europe, Xandr. "Partnering with DPG Media further strengthens our commitment and focus to the Dutch market which remains a core part of our Northern European business."
As the driving force for the open internet, Xandr strives to collaborate closely with its partners on both sides of the ecosystem, understanding their needs and the importance of differentiation.  As the digital advertising industry moves towards the converged world of digital and TV, Xandr's platform provides a direct path between Xandr Invest, the strategic buying platform, and Xandr Monetize, facilitating scaled buying and unique demand, and maximising working media euros for buyers and sellers alike.
Xandr Monetize unifies and simplifies operations across all inventory and transaction types as well as demand channels.  This allows publishers and media owners to focus on creating more content, innovating with advertising formats ultimately creating a better online experience for consumers.

Xandr
Xandr is AT&T's advertising company and a leader in addressable TV, creating a better solution for advertisers and media companies. Xandr is making advertising matter and more relevant. Xandr Invest and Xandr Monetize, our strategic platforms b…