Sublime extends its range of video advertising solutions to offer users a truly tailored video experience
by ExchangeWire PressBox on 24th Nov 2020 in News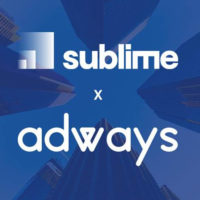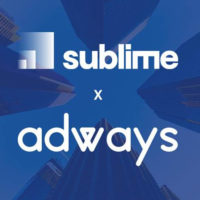 Sublime, a creative solutions specialist, has today announced it has expanded its video capabilities with the launch of InVideo advertising solutions, in partnership with Adways, a multi award-winning interactive video company.
InVideo is a new ad solution to increase brand reach on video content without disrupting playback. Based on the "Inkroll" and "Skinroll" animated ad units, the campaigns will work as overlay or Skin on video content and will be delivered on desktop, mobile and tablet through Sublime's exclusive network of 50 million monthly videos. The video version of Skinroll allows to engage the user with the advertising video by a simple expand effect which pauses the video content. As a s a result, users keep total control over their video consumption. The Inkroll, as an animated overlay, offers a unique high impact user friendly ad experience for online video content
The patented technology provided by Adways ensures an optimal delivery based on both user experience and non-invasiveness, viewability and Brand Safety criteria.
Designed to work with high-quality inventory to capture the user's attention and compel audiences to engage with the ad, the formats offer an average viewability of 90%, click-through rates over 1% and exposure time to the ad of at least 15 seconds.
"InVideo units have great benefits over pre-roll or mid-roll in delivering creative messaging to highly engaged video viewers without disrupting their user experience." Said Emir Teffaha, managing director, Sublime UK & Ireland. "We are really excited to deploy the solution in the UK that is available in programmatic and managed service, after a successful launch in France during the summer."
As a result, Sublime and Adways have been shortlisted for the VideoTech Innovation Awards in the Next Generation Advertising Award. Digital TV Europe's VideoTech Innovation Awards is the celebration for companies and individuals that are revolutionising today's global video industry. Results will be announced on December 8th 2020, see full shortlist here.

Sublime (formerly Sublime Skinz)
Sublime creates and delivers ad experiences that activate, captivate and inspire digital audiences at scale. It offers a high-impact ad solution where market-leading technology is combined with a creative-first approach; Sublime simplifies the delive...
Powered by PressBox
Ad TechCreativePartnershipVideoViewability