UK Introduces New Big Tech Regulator; Facebook Agrees to Pay for News Content
by Grace Dillon on 4th Dec 2020 in News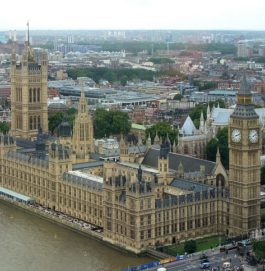 In this weekly segment, ExchangeWire sums up key industry updates in ad tech from around the globe. In this edition: the UK announces the creation of a new regulatory body to govern Big Tech; Facebook agrees to pay UK news outlets to publish their content on its platform; Salesforce closes in on Miscrosoft after acquiring Slack for $27bn; and LinkedIn is taken to court over allegations that it 'inflated' its ad metrics.
The UK government has revealed that it is setting up a new agency dedicated to policing Big Tech. The Digital Markets Unit (DMU), which is scheduled to be up and running by April 2021, will form part of the country's core business watchdog – the Competition and Market Authority (CMA).
The DMU will be armed with a new code of conduct that will restrict the powers of dominant tech firms, such as Amazon and Facebook. It's reported that the code will provide users with more power over how their data is collected and used, and may give them the opportunity to opt-out of receiving personalised advertising. It's also understood that the new regulator will be able to block or reverse any decisions made by Big Tech firms, and to fine companies for non-compliance.
In a statement on the matter, the UK government said "there is growing consensus in the UK and abroad that the concentration of power amongst a small number of tech companies is curtailing growth in the tech sector, reducing innovation and potentially having negative impacts on the people and businesses that rely on them." The new unit could have a significant impact on the way that GAFA operates in the UK and beyond, and could enhance efforts in the US and EU to crack down on the power of Big Tech.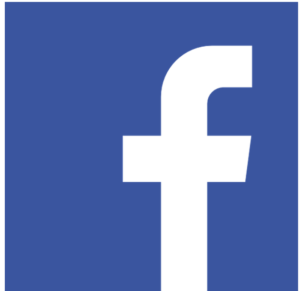 Facebook has agreed to pay UK news outlets for some of their content from January next year. The announcement comes as the social media giant prepares to launch its Facebook News feature in the country from the start of 2021.
The feature, which has already been rolled out in the US, consists of a news feed hosted in a separate tab on the Facebook app. According to the Mark Zuckerberg-headed company, the feature will priorities original news coverage, and will pay for stories that have not otherwise been featured on the platform.
News publishers have long expressed their disdain for Facebook's previous practices around featuring their articles without offering compensation, leading some to accuse the platform of "stealing" their content. However, the move seems to have softened the fraught relationship between the US-based platform and UK outlets, with Facebook asserting that hundreds have already signed up to the agreement, including Hearst, the Guardian Media group, JPI Media, and the Midland News Association.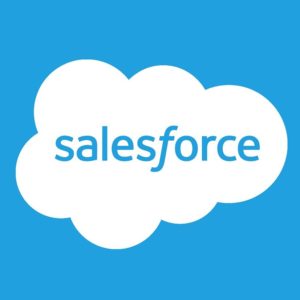 Marketing cloud vendor Salesforce has acquired Slack for over USD $27bn (£20.2bn) in what is the largest deal in the company's history. Announcing the move on Tuesday (1st December), the firm is set to take ownership of the popular work-place messaging app through a combination of cash and stock, purchasing each Slack share for USD $26.79 (£20.06) and .0776  Salesforce shares.
The acquisition is the latest in a series made by Salesforce under CEO Marc Benioff, who led the company's 2018 USD $6.5bn (£4.9bn) purchase of MuleSoft and arranged its of buying of data visualisation company Tableau for USD $15.3bn (£11.5bn) last year. These acquisitions form part of a significant expansion by Salesforce, which has seen the company's value grow beyond that of rivals Oracle, Intel, and IBM, among others.
With over 130,000 paying customers, Slack will help Salesforce to expand its software and applications arsenal, and Benioff believes that Salesforce is equipped to help Slack reach the next level of revenue. Amongst those less pleased by the deal, the least enthusiastic will doubtlessly be rival Microsoft, whose Teams service is a close competitor of Slack. Wedbush analyst Dan Ives asserts that the acquisition removes the "clear hurdle to growth" for Slack posed by Teams, and predicts that work-place messaging will soon become "a two-horse race between Microsoft and Salesforce".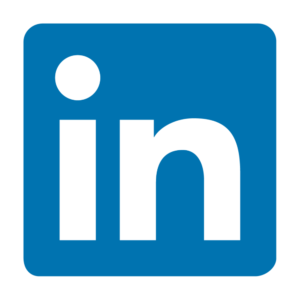 LinkedIn is being taken to court for allegedly providing advertisers with inflated ad metrics. The work-place social media network is facing two separate lawsuits filed by advertisers who accuse the platform of deliberately providing inaccurate inventory data in order "to collect an inflated price from advertisers".
"LinkedIn has systematically inflated ad metrics in its favour, which has enabled it to overstate the quality of its audiences, the quality of its ad inventory, and the engagement from its audiences," claim tech company TopDevz and recruiting platform Noirefy, who filed a class-action complaint against the company in a California District Court last week.
The action follows a similar suit brought against LinkedIn by mobile app and software developer Livly and realtor Drew Krisco on 20th November. That month, the platform reported having found two "measurement issues" back in August which "may have over-reported some Sponsored Content campaign metrics for impression and video views." LinkedIn states that it has since resolved the issues, which it says may have affected over 418,000 customers.
Also in the news
– It's Been the Biggest Year for Digital Transformation: Q&A with Liam Brennan, MediaCom
– Silverbullet's Sandy Ghuman on Ecommerce Advertising, the UK's DMU, and Contextual
– Permutive's David Reischer on Identity & Privacy in a Post-Cookie World
–Deep Dive: Transparency in a Complex Ecosystem
– Brands Will Be More Selective with Ad Tech Investments: Q&A with Ryan Kangisser, Mediasense
– Xandr's Harvin Gupta Explains The Anatomy of A Video Ad Call