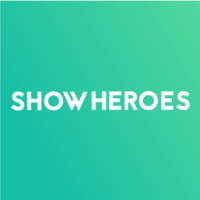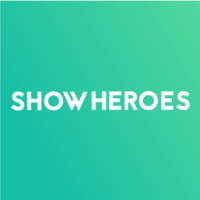 Showheroes SE, tra i player leader in Europa, piattaforma indipendente per publishers e advertisers, annuncia la costituzione di Showheroes Group.
Sotto la nuova holding, ci saranno 6 divisioni di business con servizi e attività ben definiti e verranno integrate Streamads (Paesi Bassi) e Viralize (Italia e Spagna), entrambe acquisite nel corso del 2020.
Con questo nuovo asset societario, tutte le posizioni chiave e le strutture operative restano confermate in toto.
Ilhan Zengin, CEO e fondatore del Gruppo ShowHeroes, commenta: "Showheroes è stata fondata solo 4 anni fa. Dal suo esordio ad oggi, abbiamo portato il team da 5 collaboratori a oltre 160, e costituito 15 societa' che oggi presidiano direttamente 9 Paesi. Con la recente acquisizione di Viralize, abbiamo integrato una delle realtà leader e punto di riferimento sul suo mercato di presidiato.
La costituzione di ShowHeroes Group enfatizza e rafforza le nostre competenze e specializzazioni, e ci permette di integrare con grandi sinergie tutte le aziende del gruppo sotto un'unica guida centrale."
Marco Paolieri, nominato Global SVP Southern Europe & Programmatic, ShowHeroes Group, afferma: "Non vedo l'ora che inizi questa nuova avventura e non potrei essere più entusiasta del mio nuovo ruolo: Viralize, grazie alla sua tecnologia proprietaria e alla forte esperienza nel settore del programmatic, porterà in dote tutto questo a tutti i player di ShowHeroes Group. Un ringraziamento speciale a tutto il Team, ai nostri partner, a tutti i clienti ed editori che hanno creduto in noi in tutti questi anni. Promuovendo la nostra piattaforma self-service direttamente in tutta Europa, siamo più che convinti che si potranno scalare molti nuovi mercati velocemente.
In Italia e Spagna introdurremo per i nostri editori e clienti il marchio ShowHeroes, ovviamente con tutti i loro prodotti e servizi Premium".
Stefano Premoli, country manager Italia per SHG, dichiara: "In primis ci tengo nuovamente tantissimo a ringraziare tutti, le cose non avvengono mai per caso e la soddisfazione oggi più grande posso dire che sono le forti partnership con tutto il mercato, che si sono venute a creare in questi cinque anni, e i rapporti personali nati di conseguenza che aiutano e spronano a lavorare con la giusta passione e dedizione.
Per Viralize entrare a far parte di SHG rappresenta una grandissima opportunità, sono convinto che la vera 'dimensione internazionale' fosse proprio uno dei pochi tasselli a noi mancanti e quindi possa darci un ulteriore grande boost.
In questa nuova realtà si potranno sfruttare diverse sinergie e completarci a vicenda, sono onorato e orgoglioso di poter rappresentare il mercato Italiano in questo Gruppo internazionale e felicissimo per tutto il team, confermatissimo in toto e con nuovi onboarding, che potrà confrontarsi con una nuova esperienza, molto stimolante e con orizzonti e scenari ancora più ampi.
Introdurre e sviluppare il brand SH sul mercato Italiano rappresenterà un passo importante ed il potenziale è enorme: il nostro network di clienti potrà usufruire da subito di tutta la nostra nuova offerta di servizi e prodotti Premium.
Un primo esempio lampante può essere quello che riguarda i nostri principali publisher che potranno essere coinvolti ed accedere anche a budget europei ed a una piattaforma ricca di contenuti video Premium. Man mano poi avremo modo di raccontare al mercato anche tutto il resto.
Non vediamo l'ora di scaricare a terra tutte le novità a nostra disposizione di continuare la nostra crescita, che anche in quest'anno "funesto", con grande orgoglio e soddisfazione, e aggiungo anche un pò di incredulità, non si è arrestata grazie al super lavoro e ai grandi sacrifici di tutti noi"
The ShowHeroes Group
Showheroes Group presidia a 360 gradi il mondo del "Digital Video" potendo contare su tutti i servizi e le soluzioni dei suoi sei brand:
● Showheroes: soluzioni di Digital Video advertising, specializzata nei formati video In- stream e proprietaria di una tecnologia in grado di fare analisi semantica in tempo reale a disposizione di Publisher Premium e Brand Europei
● ShowHeroes Studios: creazione e produzione di progetti speciali in ambito Video adv;
● Viralize: software as-a-service che offre soluzioni video advertising per publisher à medium-long tail a livello Europeo
● Union Media: alleanza strategica tra importanti realtà europee di Video advertising per ampliare l'inventory internazionale da poter offrire a centri media, trading desk e clienti. Fondata nel 2020 a Londra sotto la guida e leadership di Showheroes;
● The Digital Distillery: eventi esclusivi mondo digital;
● Garage: innovativo Hub digitale di sviluppo tecnologico
Solo nel corso di quest'anno Showheroes ha assunto 30 nuovi collaboratori e ha integrato con successo due società Viralize e Streamads e i loro team.
The Showheroes Group è stato fondato da Ilhan Zengin, Mario Tiedemann e Dennis Kirschner e opera attraverso 15 societa' in Europa: Berlino, Amburgo, Dusseldorf, Francoforte, Riga, Mosca, San Pietroburgo, Amsterdam, Vienna, Paris, Milano, Firenze, Roma e Madrid. IL gruppo si avvale di 160 collaboratori. Per ulteriori informazioni : https://showheroes- group.com

ShowHeroes Group
ShowHeroes Group is Europe's most innovative digital tech and media group with a focus on video. Brands operating under the group's umbrella include: ShowHeroes, ShowHeroes Studios, Union Media, The Digital Distillery and Garage….
Powered by PressBox
Ad TechDigital MarketingEuropePublisherVideo