Nace ShowHeroes Group como unión de las unidades de negocio y empresas adquiridas por ShowHeroes
by ExchangeWire PressBox on 17th Dec 2020 in News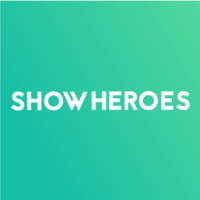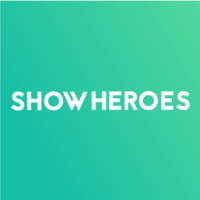 ShowHeroes SE, líder independiente europeo de vídeo para editores y marcas, anuncia el lanzamiento de ShowHeroes Group.
Desde hoy, la nueva entidad ShowHeroes Group, será el paraguas del grupo más innovador en ad tech y medios especializado en video de Europa, contando con seis diferentes unidades y soluciones.
Además de esta comunicación, hoy también se anuncia la adquisición completada del 100% de las acciones del líder italiano de vídeo digital Viralize, como parte del portfolio del grupo. La empresa, con headquarters en Italia y oficina comercial en España formará parte ahora de la expansión europea del grupo.
Con este movimiento, ShowHeroes Group ejecuta su segunda operación de adquisición en menos de 6 meses, continuando con su expansión en Europa. El pasado Agosto, la compañía completó la compra de la empresa líder de vídeo outstream en Holanda StreamAds, ahora ya "rebrandeada" como ShowHeroes.
Para dirigir la operación en España ShowHeroes Group ha confiado en Cayetano Chimeno como Country
Manager, en colaboración durante su implantación con Germán Luis Buceta, reconocido consultor
internacional en proyectos de ad tech y con residencia en Hamburgo.
Ilhan Zengin, CEO, ShowHeroes Group: "Hoy es un día muy especial para la historia de nuestra compañía. Poco después de haber cumplido cuatro años de la fundación de ShowHeroes, hemos pasado de un equipo de sólo 5 miembros a contar con 160 hoy, repartidos en 15 oficinas de 9 países. Tras nuestro exitoso lanzamiento en Francia y Holanda, sumar ahora la fuerza de Viralize marca un importante paso en nuestro camino y nos conduce a una expansión a los mercados italiano y español. La introducción de ShowHeroes Group pone de manifiesto nuestra nuestro ambicioso proyecto combinando la fuerza de todas nuestras filiales y líneas de negocio en una sola marca."
Marco Paolieri, Global SVP Southern Europe & Programmatic, ShowHeroes Group: "Con esta adhesión, trazamos una hoja de ruta para Viralize en su camino hacia expandir nuestra solución self serve de monetización a publishers de nuevos mercados europeos. Por otra parte, nos permite la introducción del producto premium ShowHeroes para los top publishers y las marcas de Italia y España. Por otra parte, Viralize cuenta con un gran expertise en programática que ahora podrá ser aplicado a un campo de actividad mucho más amplio dentro del grupo."
Cayetano Chimeno, country manager para España, ShowHeroes Group: "Para Viralize, unirse a ShowHeroes Group es lo que llamamos un 'perfect match'. Estoy muy contento de poder representar en el mercado español a esta nueva fuerza dentro del panorama de los medios en Europa. La introducción de ShowHeroes Group en España es un gran paso hacia una oferta con un gran potencial para publishers y anunciantes. Tras un año tan duro para el sector, estamos deseando implementar todas nuestras innovadoras soluciones en el mercado español lo antes posible."
Sobre ShowHeroes Group:
ShowHeroes Group cubre todos los aspectos del vídeo digital. A fecha de hoy, las marcas bajo el paraguas del grupo son:
● ShowHeroes, líder independiente europeo con contenido de vídeo propio y tecnología semántica para editores y marcas en Europa
● Viralize, solución SaaS de monetización para publishers pequeños y medianos a nivel global
● ShowHeroes Studios, productora de video de alta calidad para creación de contenido y de anuncios, también desarrolla proyectos de animación y de publicidad en TV
● Union Media, partner estratégico con una oferta orientada a los grandes hubs europeos de compra programática, creado en joint venture con otras 4 compañías europeas de vídeo en 2020 y con sede en Londres
● The Digital Distillery, evento internacional con un formato exclusivo
● Garage, hub de innovación digital dedicado a explorar la intersección entre video, contenido, plataformas SaaS y publicidad.
ShowHeroes Group fue fundado por llhan Zengin, Mario Tiedemann y Dennis Kirschner y cuenta con operaciones en más de quince oficinas internacionales, incluyendo Berlín, Hamburgo, Düsseldorf, Frankfurt, Riga, Moscú, San Petersburgo, Amsterdam, Viena, París, Londres, Milán, Florencia, Roma y Madrid. La compañía cuenta actualmente con alrededor de 160 empleados. Más info: https://showheroes-group.com/

ShowHeroes Group
ShowHeroes Group is Europe's most innovative digital tech and media group with a focus on video. Brands operating under the group's umbrella include: ShowHeroes, ShowHeroes Studios, Union Media, The Digital Distillery and Garage….
Powered by PressBox
Ad TechDigital MarketingEuropePublisherVideo