Video-Plattform ShowHeroes gründet neue Dachmarke ShowHeroes Group
by ExchangeWire PressBox on 17th Dec 2020 in News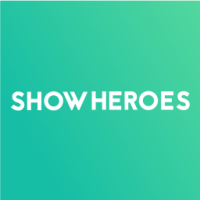 ShowHeroes SE, Europas führende, unabhängige Video-Plattform für Publisher und Werbetreibende, ruft die ShowHeroes Group ins Leben.
Mit der neuen Dachmarke bündelt das Unternehmen seine sechs verschiedenen Geschäftszweige und integriert die in 2020 neu erworbenen Unternehmen Streamads (Niederlande) und Viralize (Italien). Das auf Software-as-a-Service-Videowerbung für kleine und mittlere Publisher spezialisierte Startup aus Italien ist die jüngste Akquisition von ShowHeroes. Der M&A von Viralize erfolgte im Dezember 2020 zu 100 Prozent. Das Team von Viralize mit Sitz in Mailand bleibt erhalten und wird in den kommenden Monaten weiter ausgebaut.
Allein in diesem Jahr hat ShowHeroes rund 30 neue Mitarbeiter eingestellt sowie mit Viralize und Streamads zwei Unternehmen inklusive Belegschaft vollständig übernommen. Der Umsatz verfünffacht sich im Vergleich zum Vorjahr und liegt 2020 bei mehr als 30 Millionen Euro. Mit dem Launch der Dachmarke bleiben die bisherigen Management-Strukturen erhalten.
Ilhan Zengin, CEO und Gründer der ShowHeroes Group, kommentiert: "Die Gründung von ShowHeroes liegt gerade einmal vier Jahre zurück. Seitdem haben wir das Team von fünf Personen auf mehr als 160 Kolleginnen und Kollegen ausgebaut sowie fünfzehn Standorte in neun verschiedenen Ländern gegründet. Mit Viralize haben wir nun bereits das zweite, in seinem Markt führende und etablierte Unternehmen übernommen. Die Einführung der ShowHeroes Group unterstreicht diese geballte Kompetenz und fasst alle unsere Niederlassungen und verschiedenen Geschäftsbereiche unter einer Marke zusammen."
Die ShowHeroes Group
Die ShowHeroes Group deckt alle Aspekte von digitalem Video ab. Sie bildet das Dach für die sechs
Marken von ShowHeroes:
● ShowHeroes: Lösungen entlang der gesamten Wertschöpfungskette für digitale Videowerbung, spezialisiert auf Instream-Video und semantische Technologie für digitale Premium-Publisher und Marken in Europa
● ShowHeroes Studios: skalierende Videoproduktion für Online Content und Ads, sowie andere Bereiche wie bspw. Animationen und TV-Werbung
● Viralize: eine Software-as-a-Service-Lösung für Videowerbung für kleine und mittelständische Publisher in Europa
● Union Media: strategischer Zusammenschluss führender europäischer Videowerbespezialisten als Partner für große Programmatic Hubs, gegründet unter Führung von ShowHeroes 2020 in London
● The Digital Distillery: exklusives Networking-Event und Content-Plattform
● Garage: digitaler Innovation Hub an der Schnittstelle von Video, Content, Software-as-a-Service und Werbung
Die ShowHeroes Group wurde von Ilhan Zengin, Mario Tiedemann und Dennis Kirschner gegründet und operiert von fünfzehn Standorten in ganz Europa aus:Berlin, Hamburg, Düsseldorf, Frankfurt, Riga, Moskau, St. Petersburg, Amsterdam, Wien, Paris, London, Mailand, Florenz, Rom und Madrid. Die Gruppe beschäftigt rund 160 Mitarbeiter. Weitere Informationen: https://showheroes-group.com

ShowHeroes Group
ShowHeroes Group is Europe's most innovative digital tech and media group with a focus on video. Brands operating under the group's umbrella include: ShowHeroes, ShowHeroes Studios, Union Media, The Digital Distillery and Garage….
TagsDigital MarketingM&AProduct LaunchPublisherVideo