AlgoriX Launches AlgoriX Studios, Focuses on Midcore-Casual Game Development and Nurturing Indie Devs
by Grace Dillon on 12th Jan 2021 in News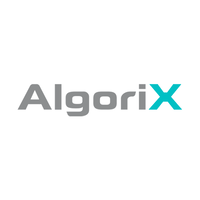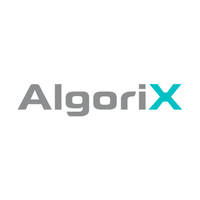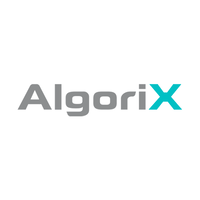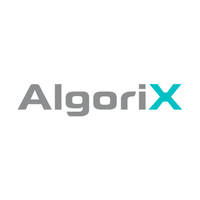 AlgoriX, a global independent media and technology company, has launched their mobile gaming division, AlgoriX Studios, which focuses on developing midcore to hyper-casual games for a range of user segments. Since casual games are free-to-play, these are designed with in-app advertising in mind that does not compromise user experience, playing to AlgoriX's strength by complementing its in-app advertising and monetisation platform, AlgoriX Exchange, and user-acquisition platform AlgoriX Entregar. In addition to producing the company's own games, AlgoriX Studios will also provide mentorship and resources to indie developers to help them achieve success in international markets.
While working with the company, game developers will have access to AlgoriX's gaming automation platform, which conducts a series of automated tests on a creative demo to analyse a range of metrics, such as price, user retention, and advertising efficiency. This enables the developer to uncover and amend any issues at an early stage, saving time and resources. It also gives them a sense of whether their game has the potential to be popular among users.
"Especially for start-up game developers, resources are often scarce, thus creative testing, user acquisition, and monetisation often become insurmountable challenges. By working with them from the initial stage of the project, we hope to help them grow and make successful choices through our big data and decade's worth of experience in the field," says Ruiz Xie, AlgoriX chief executive officer.
In 2020, AlgoriX Studios launched seven beta games in China, one of the world's largest gaming markets. Having garnered encouraging results and downloads, AlgoriX plans to officially launch these games worldwide during the first quarter of 2021, while aiming to launch an additional 50 games by the end of the year.
The global gaming market continues its upward trend with revenues expected to hit USD (£160.5bn) by 2023. As a result, in addition to well-established gaming companies, smaller studios are coming onto the scene to seek new opportunities. Developing successful apps and games requires more than talent and creativity, however. It also depends on a good dose of business acumen and sufficient supply of the necessary tech resources. Without a solid understanding of viable business models and monetisation strategies, many of these indie studios will end up at the mercy of the large corporations or simply folding. AlgoriX Studios aims to help these indie developers by providing the expertise, resources, and mentorship they need to be successful globally.
Looking ahead
AlgoriX aims for AlgoriX Studios to become one of the world's leading game studios, not just as a producer of quality mobile games, but also for their discovery and incubation of a new generation of game developers. Key to this mission is driving innovation across the whole gaming industry. This not only includes gameplay, but also the creation of new revenue and advertising models to generate more funding for the industry. To do this, AlgoriX is determined to open up additional revenue streams across all types of games. Whilst other revenue opportunities already exist, such as in-game purchases, AlgoriX's focus is on helping developers tap into brand advertisers' dollars by exploring new avenues and advertising formats such as in-game advertising, Connected TV, and Over-the-Top advertising.
"We have witnessed tremendous growth in our Ad Exchange revenue in 2020, specifically in our casual gaming inventory. Lockdowns caused by the global pandemic also fuelled the increase in advertising dollars spent on gaming inventory as more users download and play games on mobile phones. In addition, compared to previous years, we're seeing brand advertisers becoming more receptive to advertising on gaming inventory. This is important because only with a robust advertising ecosystem can we bring more talented developers to the forefront," says Frederic Liow, AlgoriX SVP for Revenue Growth and Strategy.
The launch of AlgoriX Studios compounds AlgoriX's mission to deliver more value to their demand partners. With AlgoriX Studios, the company is able to bring unique traffic from their own studio and affiliated developers to help advertisers effectively reach new users for their campaigns. Therefore, the launch of AlgoriX Studios is not just a move into mobile gaming, but AlgoriX's latest step towards providing a holistic service that helps their partners achieve their potential.
Ad TechAutomationGamingMonetisationProduct Launch