Google Acquires Fitbit; $80bn Spent on More 5G Airwaves
by Grace Dillon on 22nd Jan 2021 in News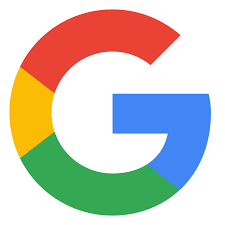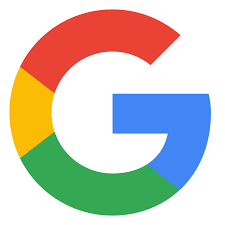 In this weekly segment, ExchangeWire sums up key industry updates in ad tech from around the globe. In this edition: Google takes over Fitbit, despite ongoing protests against the acquisition; the FCC rakes in $80bn in a 5G airwaves auction; Netflix grows its subscriber base to over 200 million; and Gannett Co. reveals its plans to gain 10 million paid digital subscriptions by 2026.
Google has successfully acquired wearable health tech manufacturer Fitbit. Announced last week on Thursday (14th January), the move comes despite widespread concerns about Google's intentions for Fitbit's user data, with some critics urging regulators to put the brakes on the deal.
In a press release, Google senior vice president of device and services, Rick Osterloh, was keen to assuage fears regarding how the search giant plans to handle Fitbit's treasure trove of fitness information. Osterloh asserted that the "deal has always been about devices, not data, and we've been clear since the beginning that we will protect Fitbit users' privacy."
Osterloh went on to state that Google had "worked with global regulators on an approach which safeguards consumers' privacy, expectations, including a series of binding commitments that confirm Fitbit users' health and wellness data won't be used for Google ads and this data will be separated from other Google ads data."
The statement suggests that the Alphabet Inc. subsidiary will deliver on the assurances it made to the EU, which launched an investigation into the then prospective acquisition last August. Google responded to the probe by promising that it would silo Fitbit data away from other data channels, and would make Fitbit users' data accessible to third-parties, on the condition of user consent, via APIs.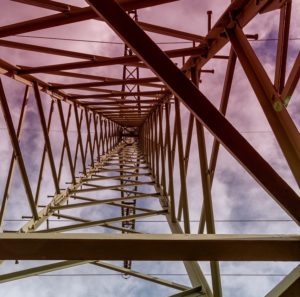 The US government is set to receive USD $80.9bn (£59.4bn) from bidders seeking licenses to use airwaves for 5G service. The figure, first reported by the Wall Street Journal, exceeds the USD $60bn (£44.1bn) the Federal Communication Commission's (FCC) 5G spectrum auction was expected to make.
Launched on 8th December, the sale offered 280 megahertz of prime mid-band spectrum in the 3.7-3.9 GHz band on the C-Band available to bidders. The band was popularised by T-Mobile, which began offering 5G to customers in 2019 through a process named massive multiple-input, multiple-output (MIMO).
The auction follows earlier sales of higher-band frequencies which can carry high volumes at fast speeds. Most of this inventory was snapped up by the US's leading telecoms – Verizon an AT&T. The two rivals have also emerged as the two highest buyers in the ongoing Band-C auction.
Whilst the exact figures have not been made public, it is estimated that Verizon will have spent the most on 5G airwaves, with AT&T presumed to be impeded by its USD $149bn (£109.5bn) debt.
With consumer demand still to be met as 5G continues to experience technical issues, it remains to be seen how much these bidders' investments pay off.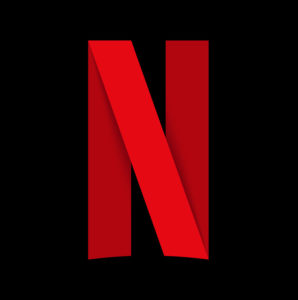 Netflix has reported better-than-expected revenue and subscriber growth for Q4 2020, recording USD $6.6bn (£4.8bn) total revenue and the addition of 8.5 million subscribers in the fourth quarter.
The streaming leader had been projected to accrue 6 million new customers during the period, with the actual total bringing the firm's audience up to a staggering 203.7 million subscribers. Netflix saw 37 million new users over the course of 2020 as swathes of the world's population sought entertainment under lockdown measures.
The company's stock value fluctuated took a slight dip, finishing Q4 with earnings per share of USD $1.19 (£0.87) a share compared to the USD $1.30 (£0.95) a year earlier. However, since the start of 2021, the streaming giant has seen its stock climb, finishing at USD $501.18 (£365.83) at end of trading on Monday (19th January) before rising a further 13% after hours.
Most significantly, however, is the firm's announcement that it expects to be cash-flow positive from 2021 onwards, telling shareholders that "we believe we no longer have to raise external financing for our day-to-day operations". The company also revealed plans to pay off bonds that are set to mature on 1st February, making them less reliant on the debt market, and may consider issuing stock buybacks to return some cash to shareholders.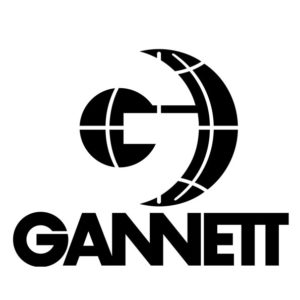 US publishing giant Gannett Co. has revealed their target of acquiring 10 million paid digital subscriptions over the next five years. Announcing the goal at an investor conference, CEO Mike Reed described the focus on growing digital subscriptions as the publisher's "single biggest opportunity".
The move puts the company, who currently publishes 260 daily newspapers, in line with other news outlets who have sought to replace their reliance on advertising revenue through a subscription model. Gannett has already seen some growth in this area, with subscriptions rising 31% year-over-year to 1.03 million in Q3 2020.
Simultaneously, the USA Today publisher saw revenue decline as sales of print advertising fell 31% to USD $208m (£151.5m). The firm also their "same store" revenue from digital advertising decline in the face of COVID-19, dropping 14% to USD $121.3m (£88.4m) in Q3. Despite this, Gannett predicts that revenue from digital advertising will increase to 37% by 2022, up from 30% in 2020.
Gannett's focus exemplifies one route that publishers could take to bolster revenue as the third-party cookie nears termination. It remains to be seen whether they, and publishers like them, will decide to close their content off behind a paywall, or to maintain some advertising to stay open to a wider audience.
AcquisitionFacebookGoogleMobileNetflixPublisher