eBay Classifieds Group UK Partner with LiveRamp to Power People-Based Advertising
by ExchangeWire PressBox on 28th Apr 2021 in News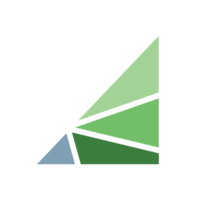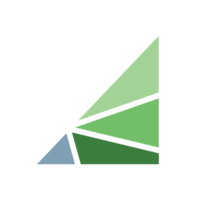 eBay Classifieds Group UK, which encompasses classified ads platform, Gumtree, and motoring platform, Motors.co.uk, has today announced a partnership with data connectivity platform LiveRamp® (NYSE: RAMP) to utilise its Authenticated Traffic Solution (ATS) to help improve its data-driven marketing capabilities ahead of third-party cookie deprecation. 
Gumtree helps over 11.60 million unique users every month* by connecting buyers and sellers. Logged in and engaged users value how the platform allows them to waste less, share more and connect with their local community across a range of categories from jobs to cars and properties to community events. Gumtree's partnership with LiveRamp will leverage this engagement to create a more personalised advertising environment across Gumtree and Motors.co.uk. The partnership will enable brand marketers to deliver highly addressable campaigns which are contextually relevant and privacy-focused across the group's inventory.
LiveRamp's Authenticated Traffic Solution provides publishers, including Gumtree and Motors.co.uk, with the ability to offer marketers a more efficient way to reach their customers and measure campaign outcomes. ATS has gained worldwide momentum as the neutral and interoperable partner of choice for the post-cookie world.
Simon Sarahs, commercial director at eBay Classifieds Group UK, says "Gumtree UK has a highly engaged user base, with in-market consumers interacting with each other to trade via our platform. As such, we're ideally positioned to provide advertisers with the necessary reach to address their customers in a data-driven way, without a reliance on third party cookies. We plan to build on this user focus across Gumtree and Motors.co.uk through our partnership with LiveRamp to offer the best possible customer experience - for both users and advertisers. This means showing relevant, high-performing ads that use accurate targeting methods and which enhance campaign metrics for buyers in open marketplaces."
Travis Clinger, SVP addressability and ecosystem at LiveRamp added, "eBay Classifieds Group sought a solution that prioritises its users and their privacy, while maximising the addressability and value of its inventory across multiple markets. By integrating ATS, Publishers are able to increase the value of their inventory and consequently unlock new revenue streams to enable reach on authenticated ad inventory across the open marketplace."
For more information about LiveRamp's Authenticated Traffic Solution, please visit the website.

LiveRamp
LiveRamp is the leading data connectivity platform for the safe and effective use of data. Powered by core identity resolution capabilities and an unparalleled network, LiveRamp enables companies and their partners to better connect, control, and act...
Powered by PressBox
Ad TechCookiesDataPartnershipTargeting