Hawk Platform Data Partnership with Skyrise Shows the Future of Audience Targeting
by ExchangeWire PressBox on 10th Sep 2021 in News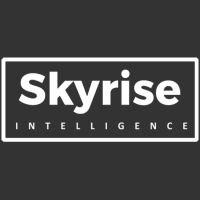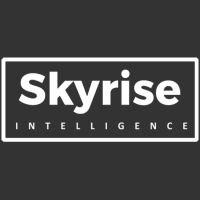 Hawk Platform (formerly TabMo) is to supplement the strong planning insights it currently provides to clients with additional layers of granular data. The initiative, which will allow the mobile-first demand side platform (DSP) to execute advertising campaigns with maximum efficiency, is thanks to a new partnership with audience planning tool Skyrise Intelligence. 
Skyrise accesses telecommunications data from mobile network providers for over 20 million users, anonymising and aggregating it so that analysis is privacy compliant. The output is rich, cookie-less insight, with value derived from the volume of the data and customisation of each data set. Used at scale, it strengthens Hawk Platform's pre-campaign ability to deliver bespoke advice to brands and agencies on the most effective way to reach their specific target audiences.
The 'always on' nature of mobile devices leads to in-depth and extensive data that tracks habitual behaviours over time such as movement and browsing patterns. An increase in commuting data for example will indicate people returning to offices post-lockdown, while roaming data offers insight into consumers' travel activities, both of which inform brand advertising strategies.
Skyrise analysis is presented via bespoke dashboards that are highly visual and easy to digest; exported and shared with clients they enable rapid turnaround on campaigns.  Information concentrates on optimum targeting locations and context in terms of the best websites, mobile apps, connected TV (CTV) channels, audio platforms and digital out-of-home (DOOH) panels to use. Twinned with Hawk's extensive cross-channel inventory supply, insight is particularly relevant for planning CTV and DOOH campaigns that, as 'one-to-many' channels, do not enable individual targeting.
A brand's audience and market share compared to that of its competitors in specific regions of the UK can also be determined to ascertain key locations and the most relevant message to use.
Shanil Chande, commercial director at Hawk Platform, says: "We continually look for new ways to raise our game as platform-supporting data and technology evolves.  Working with Skyrise is a direct fit with Hawk's mobile-first ethos, enabling us to add further value to the pre-planning phase of campaigns and introduce additional high-quality, mobile data across the programmatic ecosystem for use across multiple channels.  Neither device IDs nor cookies are required; combining this privacy compliance with rich data offers a view of the future of audience targeting."
Neil McMonagle, business development director at Skyrise Intelligence says: "The ubiquitous and personal nature of smartphones means that mobile device data is unrivalled at describing modern consumers. At the same time today's environment demands that users' privacy is prioritised.  Our next-generation technology marries compliance with the analysis of vast volumes of information relating to audience behaviours and preferences that lets us solve business challenges.  Aligning this with the powerful engine that is Hawk Platform will help the team build on their successes to date and play a role in the compliance-based advertising ecosystem."

Skyrise Intelligence
Skyrise Intelligence is a next generation media planning tool unlike anything else in market, harnessing the power of mobile phone data. Truly privacy first, with no reliance on cookies, MAIDs or other PII identifiers. We work with the UK's largest t...
Powered by PressBox
CookielessDataDSPMobilePartnership