Kin + Carta Bolster Growth with Triple Acquisition; Singtel Explores Sale of Amobee
by Hannah Dillon on 22nd Feb 2022 in News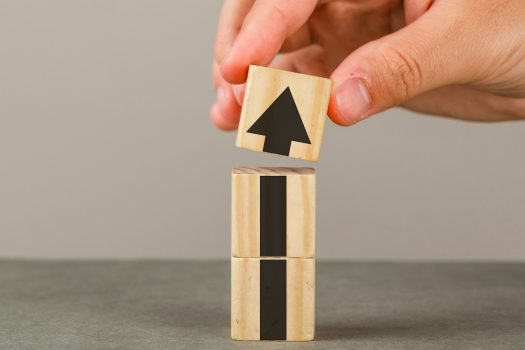 In today's ExchangeWire news digest: Kin + Carta confirm triple acquisition to enhance growth; Singtel appoints Moelis to explore the potential sale of ad tech subsidiary, Amobee; and Billups announces acquisition of software provider, Outchart.
Kin + Carta Pursue International Growth with Strategic Triple Acquisition
Global digital transformation consultancy, Kin + Carta plc, have announced three acquisitions; Melon AD (and its subsidiaries); Loop Integration LLC; and Octain. 
The acquisitions follow Kin + Carta's strategy for growth, both organically and through acquisitions that increase their reach and enhance their digital transformation capabilities. The total payment for the three acquisitions combined is capped at £30.4m, with total initial payments estimated at £20.1m.
By acquiring Melon AD, a digital transformation consultancy firm with presence in Kosovo, Bulgaria, and North Macedonia, Kin + Carta expand their capacity for nearshore software development, enabling high value delivery for their global clients while simultaneously lowering costs.
In turn, through the acquisition of Silicon-valley founded artificial intelligence (AI) platform Octain, Kin + Carta will have access to a responsible AI platform, allowing them to efficiently predict supply chain shortages, measure customer retention, and increase data-driven decision making.
While Kin + Carta already owned 50% of Loop Integration LLC, by extending their ownership to the entirety of the Chicago-based e-commerce platform, the company has further strengthened their own digital e-commerce offering.
Kin + Carta chief executive officer, J Schwan, said of the acquisitions:"We are very pleased to announce three strategic acquisitions today: Melon Group's exceptional  engineering talent in the emergent tech hubs of Bulgaria, North Macedonia and Kosovo provide our clients  with another high value, lower cost software development choice.
This, along with the acquisitions of Loop in the fast-growing e-commerce sector, and Octain with its socially responsible AI data platform, all strengthen Kin + Carta's position as a scaling pure play digital transformation consultancy." 
Singtel Explores the Potential Sale of Ad Tech Subsidiary, Amobee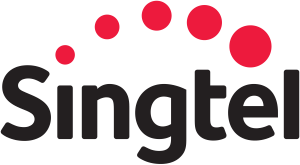 Global telco Singtel has appointed investment bank Moelis to explore the potential sale of Amobee.
The appointment of Moelis follows discussions of the potential divestiture of the ad tech subsidiary last year. In May 2021, Singtel announced they had commenced a strategic review of their non-telco assets, a decision which followed the company's booking of a USD $483m (£354.7m) "non-cash impairment charge" against its investment in Amobee for the second half of the 2020-21 financial year.
Speaking in May 2021, Singtel Group CEO, Yeun Kuan Moon, commented that the group needed to "focus our strategic agenda" after the Covid-19 pandemic saw Amobee experience "an almost year-long contraction in advertising spend." Almost a year later, a sale of the ad tech subsidiary appears to be a strong possibility, with Moelis reportedly being in contact with potential buyers. 
Should a deal for the purchase of Amobee materialise, Singtel could very well part ways with the ad tech asset for good, despite having invested close to USD $1bn (£734.5m) since purchasing the platform in 2012. This would not be the first instance of a telco relinquishing ownership of an ad tech asset; the high-profile sales of Yahoo by Verizon to Apollo Management, and Xandr from AT&T to Microsoft, are just two recent examples of telco's surrendering their hopes to diversify revenue streams to include significant amounts of media spend.
Billups Extends DOOH Presence with Outchart Acquisition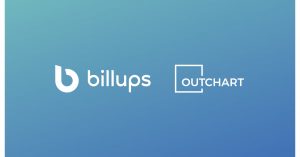 The largest privately-held out-of-home (OOH) technology and managed services company in the US, Billups, have announced their acquisition of Outchart.
This is Billups' second acquisition in 2022, following their purchase of Ads on Top earlier this month.
Outchart, a full-stack software provider for the digital out-of-home (DOOH) marketplace, offers digital OOH media owners access to a cloud-based software solution. The solution is designed by OOH and technology experts, allowing users to leverage programmatic revenues by automating campaign and screen management workflow.
The acquisition of Outchart has extended Billups' presence to 19 markets in the US, and five in Europe. Billups' aim for the acquisition is to work with Outchart to deliver the vision of innovative, single-stop technology solutions for OOH agencies and media advertisers, which are driven by data. 
Commenting on the acquisition, Igor Kuznetsov, chief product officer at Outchart, said, "All my life, I've been passionate about bringing businesses and developers together to create platforms that automate everyday workflows. I'm excited to join forces with Billups and their deep data and technology bench and OOH media experts." 
Benjamin Billups, co-founder of Billups, added, "We are excited for our partnership with Outchart to bring us closer to transforming the out-of-home industry into a truly unified experience," said Benjamin Billups, Co-founder of Billups. "Combining the strengths of our companies and relentless commitment to advanced technology and programmatic opportunities allow us to accelerate our business forward — not just domestically but globally."
Also in the news:
Yahoo's Paul Sigaloff Promoted to Vice President, Head of APAC
AdTonos Represents British Innovation with DIT at 4YFN
ADvendio Appoints New COO Ralf Kordsmeier to Scale Their Salesforce Powered Advertising Solution
OneTrust Announces Emily McEvilly as First Chief Customer Officer