Amazon Acquires Software Start-up, Veeqo; Una Brands & KlickBrands Partner for South Korean Expansion
by Hannah Dillon on 8th Mar 2022 in News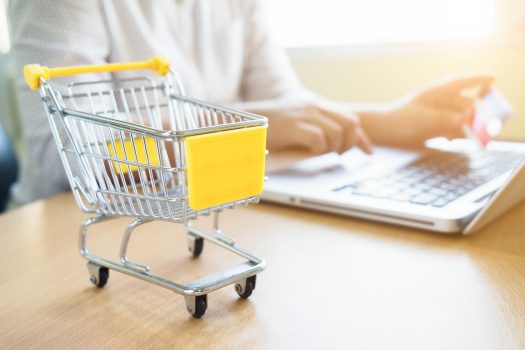 In today's ExchangeWire news digest: Amazon purchases e-commerce software start-up, Veeqo; Una Brands allies with KlickBrands to enter the South Korean e-commerce market; and FTX establishes FTX Europe to progress its global expansion.
Amazon acquires e-commerce software start-up, Veeqo
Amazon has acquired Veeqo, a start-up that develops tools to help online businesses sell products both on and off Amazon.
The Big Tech giant purchased the e-commerce software company in November 2021, with Veeqo announcing the acquisition in a company blog post, but received little other publicity until Monday (7th March), when Veeqo investor, Octopus Ventures, confirmed the deal. The exact terms of the acquisition have not been disclosed.
Based in Swansea, Wales, Veeqo was founded in 2013, and develops software to help retailers manage their businesses online, across e-commerce platforms such as eBay, Amazon, Walmart, and Shopify. Their software helps businesses to process and manage order shipping, returns, stock count, and more.
Amazon claims an estimated 40% of e-commerce sales in the US alone, and generated just under USD $150bn (£113.9bn) globally in 2021. By purchasing Veeqo, Amazon may be able to bolster its multi-channel fulfillment (MCF) programme by integrating more robust tools for sellers, luring them away from alternative providers.
A spokeswoman for Amazon commented, "We're excited Veeqo has joined Amazon. We plan to continue investing in new features and improvements to help Veeqo serve sellers globally from its home in Wales, facilitate growth for sellers' multichannel businesses and enhance the experience of their customers."
Una Brands partners with KlickBrands to expand presence in South Korea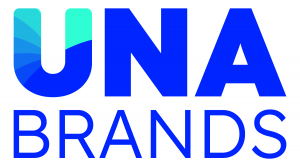 Singapore-based e-commerce aggregator, Una Brands, has teamed up with South Korea's KlickBrands to increase its presence in the South Korean e-commerce market.
As one of the largest e-commerce aggregators in Asia, Una is already established in Singapore, China, India, Indonesia, Australia, and Taiwan. Their partnership with KlickBrands is intended to encourage domestic growth for South Korean e-commerce brands, in addition to laying the foundation for expansion into more countries in Asia.
According to TechCrunch, Una are confirmed to have set aside USD $100m (£75.9m) for KlickBrands to purchase brands in South Korea, with the two companies planning to acquire a minimum of 25 brands with annual revenue of USD $1m - $50m (£759,579 - £37.9m).
Co-founder and chief executive officer of Una Brands, Kiren Tanna, said of the partnership, "Of all the local e-commerce aggregators, we chose KilckBrands as our strategic partner because of our shared vision, mission, and value. Their hands-on approach to working with the brands they acquire mirrors our own work ethics. This will make KlickBrands an instrumental partner in strengthening Una Brands' presence in, and understanding of, the South Korean e-commerce space. In return, KlickBrands will benefit from our robust operational, technological, and acquisition capabilities."
FTX launches FTX Europe to progress global expansion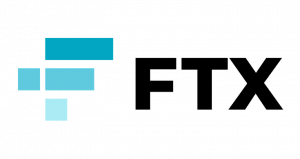 Global cryptocurrency exchange FTX Trading has announced the establishment of FTX Europe, signifying the company's expansion into Europe and the Middle East.
Headquartered in Switzerland, with an additional regional HQ in Cyprus, FTX Europe will offer the company's European clients access to its products and services via a licensed investment firm. The firm will provide portable licenses across the European economic area, allowing users in these regions to trade various cryptocurrency products powered by FTX's trading technology. 
Commenting on the announcement, FTX CEO & founder, Sam Bankman-Fried, said, "We're excited to launch our European operations in a regulated fashion to better serve those within the continent. As we continue to grow, we are constantly looking at opportunities to become appropriately licensed and regulated in every market we enter. We'll be interacting with regulators in various countries across Europe to continue to provide a safe and secure environment for people to trade crypto."
Patrick Gruhn, head of FTX Europa, added, "We're excited to bring FTX's innovative offerings to the European markets and that CySEC officially approved our domain. Europeans will now be able to use FTX's best-in-class trading platform to invest in a wide range of cryptocurrencies derivatives through a regulated investment firm."
Also in the news:
- Yahoo Unlocks Stronger Results for Brand Storytelling with Newest Video Lite Feature
- Making Science Places 2021 Gross Accounting Margin at €108.2M Post International Expansion
- Clear Channel LaunchPAD Launches in France with Hivestack as First DOOH SSP Partner
- Bidstack Partner with Popular Farm Simulation Game Goodville
AcquisitionAmazonAPACCryptocurrencyE-CommercePartnership