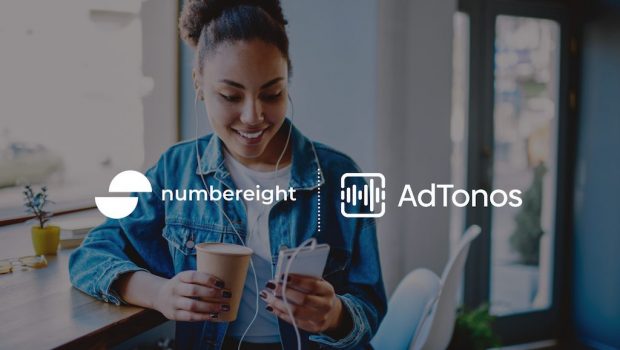 Privacy-first contextual intelligence platform NumberEight and digital audio advertising platform AdTonos have announced a cross-media partnership aimed at expanding contextual targeting capabilities for audio advertising, including in-game audio advertising.
The world of digital advertising is going through an audio renaissance. The numbers speak for themselves: in the US, digital audio accounted for over 11% of daily media consumed by adults in 2021, which translates to a staggering hour and 34 minutes per day. More than 70% of US adults listened to digital audio content at least once a month in 2020, 91.7% of which occurred on mobile. Notably, 2021 was the first year in which more time was spent listening to digital audio than traditional radio. In the UK, over 75% of UK adults (16+) listened to digital audio content at least once a month in 2021. Adults in the UK spent over 53% of their total media time consuming digital media; a whopping 5 hours and 50 minutes.
With audio consumption on the rise, it's only natural that brand interest in audio advertising is on the uptake once again. This time, it's paired with more traditional digital marketing approaches - which come with their own set of challenges. Traditionally, audio advertising heavily relied on contextual targeting, as audio is one of the few formats that is consumed throughout the entire day, yet contextual targeting is not as commonly used or available on digital platforms. As a result of the new privacy regulations (GDPR, Apple's ATT Privacy Framework, Google Privacy Sandbox), advertisers will find it harder than ever to continue to target audiences the way they have always done.      
NumberEight and AdTonos seek to resolve this issue by combining AdTonos' ability to insert audio ads on any stream with NumberEight's privacy-first contextual intelligence data. As a result, their combined offering can now deliver mobex (mobile context): live user context and behavioural audiences that allow advertisers to reach relevant audiences across all audio media, without the need for personally identifiable information (PII) or advertising IDs. Mobex mitigates the loss of targeting capabilities and reintroduces contextual targeting capabilities into the world of digital audio advertising.
AdTonos VP of product, Agata Maria Hirche, said: "cross-platform addressability and consumer privacy solutions, allowing to reach measurable audiences at scale, are at the core of building the next generation of the ad tech stack. Our  partnership with NumberEight accelerates our innovation rate and targeting capabilities, while providing a brand-safe marketplace for advertisers and agencies."
NumberEight CEO, Abhishek Sen, said: "We're delighted to be partnering with Michal and his team at AdTonos, who is an absolute pleasure to work with. Audio, as we all know, is a unique format since the content is consumed throughout the day, across different devices, in the background and foreground, and now even inside games. We're very excited to partner with an omnichannel audio partner like AdTonos, and help digital audio advertisers take advantage of this massive opportunity to reach relevant audiences, in the moments that matter most with our unbiased mobile contextual data without any reliance on PII or identifiers - a very exciting time indeed!"

NumberEight
NumberEight solves mobile addressability at scale by giving new life to untapped 1st party data. We empower app developers, ad partners, and advertisers to explore the power of mobex (mobile context) to connect with their users in a relevant, impactf...
Powered by PressBox
AudienceAudioDigital MarketingPartnership