Time Out Ends London Print in Step Towards Digital; Meta Launches Creator Funding to Develop Metaverse
by Hannah Dillon on 13th Apr 2022 in News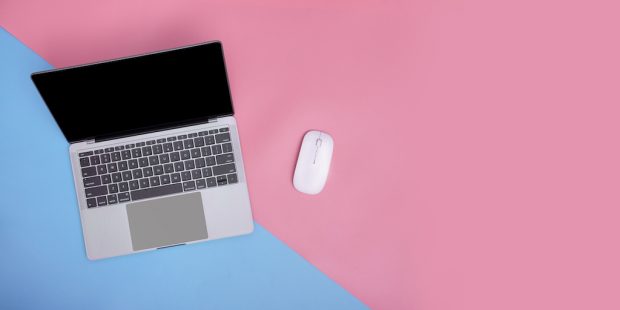 In today's ExchangeWire news digest: Time Out Group ends its London print as the company moves towards digital; Meta unveils new funding options for creators in its Metaverse; and Elon Musk faces legal action over delaying the disclosure of his shares in Twitter.
Time Out Group end London publication in move towards digital
Time Out Group has confirmed that the publication of its London print magazine will end in June 2022 as the company prioritises growing its digital presence.
Time Out was first published in London in 1968, and was renowned for its liberal viewpoint and forward-thinking approach to journalism. The magazine became a free, wholly ad-funded title in the capital in 2012, both to adapt to changing reader habits and to keep pace with other free publications, such as Stylist and Metro.
This move towards digital is not the first for Time Out Group, who turned to online, social, and video to maintain its presence during the coronavirus pandemic. As commutes were suspended and people remained indoors, Time Out rebranded itself as Time In, delivering content to help people keep entertained in the comfort of their own homes.
The company noted that the majority of its growth has continued to come from its digital channels, with Time Out Group's designated chief content officer North America and UK, Dave Calhoun, commenting that the lockdowns had "sped up the transformation" from print to digital only.
Although its London print edition will end, Time Out will continue to print in Lisbon, Barcelona, and Madrid, where its magazines are produced on a monthly or quarterly basis. The publication retains a global audience of 76.2 million people, and reaches 59 countries across various media channels, including digital, social, video and print.
Meta launches new creator funding to develop its Metaverse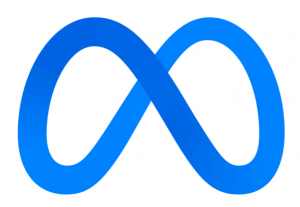 Social media giant Meta has launched two new creator funding options designed to incentivise user contributions to its Metaverse.
The first of these is the expansion of the company's USD$10m (£7.6m) Horizon Worlds Creator Funding programme. Originally launched in October 2021, the Horizon Worlds sandbox allows creators to develop immersive VR experiences, and the expansion now means creators will be paid for their efforts. The move is intended to "reward the people who are doing awesome work in Horizon," according to Meta CEO Mark Zuckerberg.
The second programme is a pilot scheme enabling creators in the US and Canada to sell virtual items within its sandbox. Outlined in a blog from the company published on Monday (11th April), the move indicates the company's enthusiasm to capitalise on the current excitement around NFTs and digital purchasing.
While a pilot scheme for buying and selling in Horizon Worlds is ostensibly exciting, there's a sting in Meta's tail: according to Business Insider, creators will be charged fees of up to 47.5% for virtual transactions in the company's Metaverse.
The fees are significantly higher than the 30% Apple charges developers on its App Store, despite Zuckerberg previously criticising Apple for stifling "opportunities for creators to make money from their work." The Facebook founder also previously asserted that Meta was "updating our subscriptions product so now creators can earn more."
Despite this, Meta has stood firm on its proposed fees, with Meta's VP of Horizon telling The Verge, "We think it's a pretty competitive rate in the market. We believe in the other platforms being able to have their share."
Musk sued by Twitter investor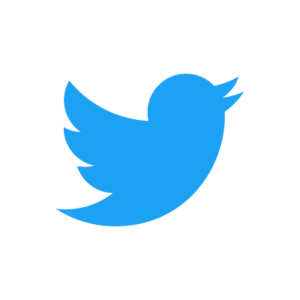 A shareholder of social media platform Twitter is suing Elon Musk for failing to disclose his 5% stake in the company when required.
Marc Bain Rasella filed the federal securities class action lawsuit in Manhattan on Tuesday (12th April). The plaintiff asserted that he was bringing the suit against Musk on behalf of "all investors who sold or otherwise disposed of Twitter, Inc. securities between March 24, 2022 and April 1, 2022, inclusive."
The lawsuit claims that Musk's delay in reporting allowed him to purchase more shares at a lower price, cheating Twitter's stock sellers of increased profits. 
The lawsuit details that Musk began to purchase shares in the platform in January and, by 14th March, had amassed over 5% ownership in Twitter. While investors are legally obligated to file a Schedule 13 to the Securities and Exchange Commission (SEC) within 10 days of surpassing ownership of 5%, Musk allegedly failed to do this. According to the lawsuit. The Tesla CEO did not submit the filing until his stake in Twitter reached 9.1%. By failing to disclose his ownership in due course, Musk was able to keep the cost of shares in the social media site artificially low, claims the lawsuit.
"When Musk finally filed the required Schedule 13, thereby revealing his ownership stake in Twitter, the Company's shares rose from a closing price of $39.91 per share on April 1, 2022, to close at $49.97 per share on April 4, 2022 — an increase of approximately 27%," the lawsuit reads.
The lawsuit is the latest sour turn in the SpaceX founder's relationship with Twitter, after Musk declined a seat on Twitter's Board following his much-publicised appointment last week.
Also in the news:
- Cheetah Digital Study Reveals Personalisation Challenges for Marketers in Australia
- Ogury Expands its Creative Studio with Motionly Acquisition
- Broadsign Hires John Dolan as VP Global Head of Media Sales
- Captify & Forward Release New Research Revealing the Consumer Trends Propelling the Travel Industry Today
- AdTonos & NumberEight Announce Cross-Media Audio-First Partnership
DigitalFundingLegalMetaTwitterVirtual Reality