Mindshare Sweden's Jan Montwill on Kraft Heinz, Brandless, and the FTC
by Mathew Broughton on 21st Feb 2020 in Podcast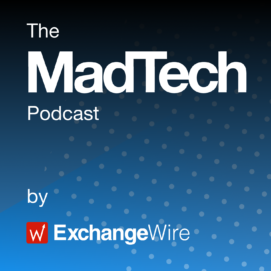 On this week's episode of The MadTech Podcast, ExchangeWire's Rachel Smith and Lindsay Rowntree are joined by Jan Montwill, digital director, Mindshare Sweden, to discuss the latest news in ad tech and martech.
On this week's episode:
– Kraft Heinz plans to half the number of creative and design agencies on its roster, while increasing ad spend by 30%. Is this a simple streamlining of a complicated agency roster? Could they be taking design and creative in-house? Or does their media strategy not closely reflect how they are engaging with creative and design agencies?
– DTC brand, Brandless, is going out of business, after months of logistics issues and leadership changes. Brandless was tipped to be the future, passing savings direct to the consumer, without having to pay for expensive packaging, branding and store shelf space. Its demise teaches us something about branding, but what?
– The Federal Trade Commission in the US has ordered the big tech companies to share the data on small company acquisitions they have made, that were too small to report under anti-trust regulations. Should these smaller acquisitions be scrutinised by regulators and should big tech be stopped from buying them?
The MadTech Podcast is also available on:
Spotify
TuneIn
Apple iTunes
Google Podcasts
Stitcher
Pocket Casts
RadioPublic
CastBox
Deezer