Adconion Evolves Online Video in Australia and APAC With The Recent Smartclip Acquisition
by Ciaran O'Kane on 30th Nov 2011 in News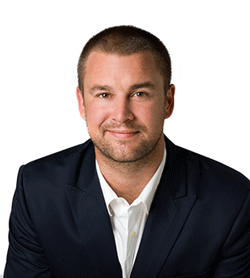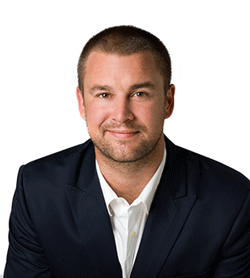 Alex Littlejohn is President APAC of Adconion Media Group. Here he discusses how the recent smartclip acquisition puts the Adconion Media Group in a strong position globally to provide branding, direct response and video solutions. Littlejohn also provides insight into the growth of the online video and connected TV in Australia and APAC regions and predicts the smartclip acquisition will help accelerate the growth of the emerging Connected TV segment.
You recently announced the acquisition of smartclip. Who is smartclip and what does this mean for Adconion Media Group's offering? Will this significantly widen your current competitive set in Australia and APAC?
Adconion Media Group has acquired 100% of smartclip, Europe´s leader in digital video advertising and a pioneer in monetizing multiscreen content advertising solutions. The company works with publishers, media agencies and advertisers, enabling all parties to benefit from the distribution of online video advertising. smartclip helps media agencies and advertisers deliver their campaigns on a number of different devices (tablet PCs, Connected TV sets, gaming consoles, desktops or laptops and smartphones) and allows publishers to benefit from proprietary and innovative technology solutions. This acquisition means together, smartclip and Adconion Media Group create the largest independent digital monetization platform and the only true global player who covers all relevant markets, including North America, EU, Russia and APAC, delivering both branding and video solutions as well as direct response marketing.
Can you give an insight into the growth of online video and connected TV markets within Australia and the wider APAC region? How do you see the market evolving in the next 12 months?
According to IAB Australia's Online Advertising Expenditure Report, the online video market in Australia was worth $38.8 million in the year ending 30th June 2011, with the market reportedly growing at 53 percent year on year. A study by Frost & Sullivan indicates that in Australia, video will increase its share of the general online ad market from 6 percent in 2010 to 21 percent in 2015. Australians already watch about 10 hours of online video each month. By 2015 Cisco predicts the number of connected devices will reach over 15 billion – twice the world's population; and the number of connected devices in Australia will be more than 84 million, more than triple Australia's population. It also predicts that the proliferation of tablets, mobile phones, connected appliances and other smart devices will drive this growth and consumer video will continue to dominate Internet traffic and that by 2015 one million minutes of video will be watched online every second.
What impact will the smartclip acquisition have for Adconion Media Group within the Australian and APAC markets?
The impact on Adconion Media Group's Australian operation is positive with smartclip's global distribution partners increasing the volume of in-stream inventory available across the Joost brand platform in Australia. New ad products and technology providers will be introduced and Adconion will use the expertise and success of the smartclip business in Europe to share best practices and help evolve the video business in Australia and APAC markets. In direct relation to our activities here in Australia, this acquisition of smartclip significantly strengthens our position and growth in online video and accelerates the deployment of technology into the emerging segment of Connected TV.
EarlyBird Tickets Now Available to ATS Sydney March 13 http://atssydney.eventbrite.com/
Follow ExchangeWire APAC on @ew_apac
Join us on Linkedin: ExchangeWire: Ad Trading, APAC
Ad NetworkAdvertiserAgencyCreativeDataDigital MarketingEMEAExchangeIoTPerformanceProgrammaticPublisherRegulationTVVideo