Is the future of data-driven advertising on smartphones a 'native' one?
by Ronan Shields on 4th Mar 2014 in News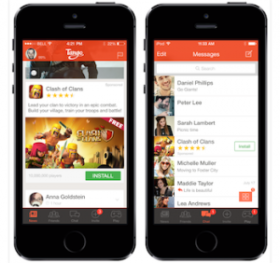 Native ad exchanges are a nascent sector in programmatic, with mobile specialists providing the next phase of growth in the specialism. ExchangeWire examines both the drivers of the trend, plus the (legitimate) reasons holding it back.

Yahoo is the latest Silicon Valley-based digital behemoth to nail its colours to the mobile and native advertising bandwagons with an Ad Age article this week revealing that it is attempting to emulate Facebook's success with in-stream ad units encouraging audiences to install mobile apps. Few details were disclosed on how the placements are being sold, but surely an integration with the Yahoo Ad Exchange cannot be too much of a stretch of the imagination.

The news comes a week after Mobile World Congress (MWC) 2014, which this year had an unprecedented focus on mobile advertising, featuring several key announcements from those in the programmatic space.
Notable among these was OpenX announcing it is beta-testing what it claims is the digital advertising industry's largest native, mobile ad exchange – dubbed Native O|X. Also participating in the beta-trial are publishers IconApps and Tagged, along with advertising firms RUN and Mediasmart, as well as mobile media specialist Celtra. More premium publishers will be invited to participate upon completion of the trial.
An OpenX spokeswoman says: "Native O|X enables the convergence of two massively important trends in advertising – mobile native and programmatic.
"Mobile native is vital because we are seeing the evolution towards a more effective, user-friendly form of advertising on mobile devices. Programmatic is vital because it is driving a transformation in the effectiveness and efficiency of how digital advertising is bought and sold."
Native O|X lets developers use OpenX's iOS & Android SDK to create their native ad units and insert them in their apps. The ad units are then traded via the OpenX's exchange via real-time bidding (RTB). Also, if app developers have native ad units already, OpenX will work with them to make them available via RTB in Native O|X.
The OpenX spokeswoman adds: "For buyers we will share with them our OpenRTB spec for Native ads, whitelist them into the program and enable them to connect to our native ad publishers to see and bid on the inventory."
Brands back mobile and native, but still a lack of inventory

OpenX's assertion that the combination of mobile and native ad units, traded via programmatic channels, are a key way for brands to connect with smartphone audiences would appear to be validated if Intel's global director of media is to be heeded.
During a panel session at Mobile World Congress, Rebecca Brown, Intel, global director of media, told audiences of her preference for both. She said: "We're moving into native on mobile… mobile banner ads are small and our content is better than that.
"Our stories provide us with great opportunities do things on the news feed, so native is a perfect place for Intel to connect with consumers."
However, she did add that sourcing prime inventory was a key priority for her. Brown added: "I love the idea of programmatic and real time, but right now it's difficult and the inventory is not there, so it's early days."
Ilicco Elia, head of mobile at Digitas LBi, agrees that native ad units on mobile have worked for clients (his agency's clients include brands such as Virgin Atlantic) on formats such as Facebook and Twitter.
However, Elia also asserts that finding formats that won't annoy users – and also provide scale – within premium publishers environments (see here to get ExchangeWire's take on whether social media qualifies as 'quality' inventory) poses a challenge.
How 'native' and 'mobile' pose both ethical and commercial challenges for publishers

Clearly there is a desire to move towards both programmatic and native from the buy-side of the media trading industry, and the proposition also appears attractive on the face of things to the publisher side. But – as ever – ethics (that's 'brand equity' in advertiser and marketer speak) for publishers, especially those eager to protect the waning fortunes of ethical journalism, remain an issue.
For instance, in the US, the IAB has already kicked off with the publication of Native Advertising Framework document in the wake of a Federal Trade Commission (FTC) investigation aimed at educating the regulator on the practice, with a view to furthering consumer protection.
Despite the framework paying lip service to the issue of transparency, the fact the resulting guidance document contains just one page (out of 18) focussing on transparency (the rest focus on issues such as making sure the ad units fit the page, etc.), the identity of the prime movers behind native advertising, i.e. the traditional 'Mad Men' and adjutant tech providers, is clear.
The dilemma of the premium publisher

However, premium publishers, all of whom face tremendous economic struggles given the economic infrastructure of the web, must also protect their brand equity (i.e. journalistic scruple) while also providing a cohesive reader experience on the limited real estate of a smartphone screen.
In the UK the Association of Online Publishers has yet to issue any formal guidelines on mobile and native ad units. But, according to ExcahngeWire sources, the trade body's members are internally discussing how to tread the fine line between making native ad formats available to advertisers (while still maintaining their integrity).
'Going native' on smartphone screens, which have historically produced lower yields than desktop inventory, is a particular focus. More formal guidance from the trade body can be expected later in the year.
Jonathan Beeston, Adobe, director, new product innovation, EMEA, explains that audience's shift towards smaller screens poses publishers with the issues they first faced with the emergence of the web. He also adds that audiences' shift towards mobile even calls into question the future of both display and search ad placements. Another reason for the argument towards native ad formats.
He says: "The viability of display ad units on smartphones had already been called into question – native ads are just asking that question again. It's clear that no one has all the answers for ads on smartphones yet, which makes it such an interesting space."
Beeston goes on to explain the reduced space on a smartphone means fewer ad placements are on offer and in turn reduces the competition in any ad auction, which as a result lowers the cost-per-pick (CPC) and CPM rates for publishers.
For instance even Google – whose paid search placements were arguably the first mainstream form of native advertising on the web – is struggling with the adjustment to audiences consuming media on mobile devices.
Beeston adds: "Our data has shown that there's a significant jump in CPCs to get to the first two ad spots [on a page], but it falls away rapidly below that, as you would expect.
"Google has introduced Enhanced Campaigns, which limits an advertiser's ability to customise campaigns for mobiles in an attempt to increase mobile bids, but despite this we are continuing to see bigger discounts between bids and actual CPCs on mobile compared to desktop."
Hence the commercial imperative for publishers to produce a viable native ad format that's fit for purpose on the average smartphone device is clear. But some parties argue that the nature of 'bespoke' native ad formats means they will not be able to scale at a level where exchanges are necessary.
Plus it is also understood that publishers fear that media agencies will use programmatic media trading to commandeer publishers' first party data, thus further eroding publishers' (already) beleaguered rate cards. Therefore the argument against native ad exchanges (regardless of whether they trade desktop or mobile placements), is that they throw the baby out with the bath water.
However, Beeston counters this argument adding: "The future of media buying is programmatic, so it's no surprise that point solutions are springing up around native ads. You could argue that this stretches the definition of 'native', but I don't think that really matters.
"Given scale is the key challenge, the question is whether any specialist exchange can remain relevant. Many will be hoping that they are acquired by a larger player, though of course the danger of this is that established exchanges incorporate native formats into their existing platforms. It doesn't take too much imagination to envisage how Google AdSense could add 'native formats'."
So while the advertising industry maybe marching towards a mobile and programmatic future, the suppliers of the premium inventory will have to make major changes, plus take major leaps of faith, before it becomes the default format in online advertising.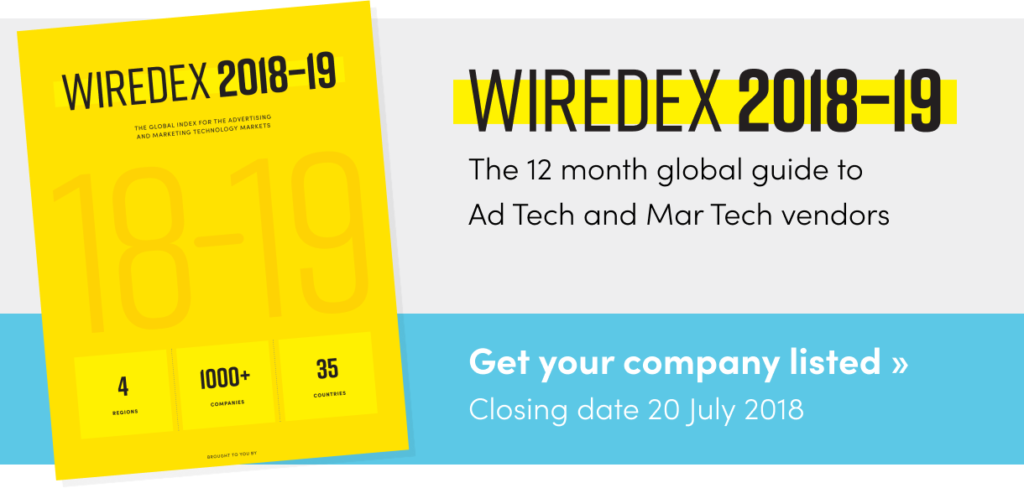 TagsAd NetworkAdvertiserAgencyDigital MarketingDisplayDSPExchangeMartechMedia SpendMobileNativePerformanceProgrammaticPublisherTargetingTradingTrading Desk