Ad Trader Conference: What Is The Reality Of The German Programmatic Market?
by Ciaran O'Kane on 5th Mar 2014 in News

When it comes to programmatic the Germans love to talk a good game. At the recent d3con event in Berlin most panels had seven-to-eight people talking up their programmatic buying and selling strategies. That's a lot of noise to have on any stage. A lot. All participants talked about growth with many saying they are seeing a significant shift in spend into programmatic. But what is the reality?

There is little data on the market – and many of the sales houses are guarded about what they are doing. To them selling via RTB only puts downward pressure on CPM pricing. So what kind of market will we see unfold in Germany? Where does the growth come from? We intend to go into more detail on all this at the upcoming Ad Trader conference on April 08.

But before that let's look at some key players in the market, and how they might influence growth in the market.
The Sales Houses – What Is The Actual Strategy
If you don't have the sales houses involved you don't have a market. That is the simple reality in Germany. Many of the sales houses have been testing for years to see if helps increases yield and generate revenue. To the frustration of the buy side, German sales houses have procrastinated over whether or not they will make inventory available to them. While most have said no publicly, the majority have ultimately been working with the likes of Google, AppNexus et. al to trade with the buyers in real-time. It is sometimes difficult to gauge who is doing what given how guarded the market is.
They are obviously right to be weary, having seen the pathetically low clearing prices on the open exchanges in other markets. PMPs seem to be the way forward, but even then there seems to be little appetite for this. Sales houses are all about premium.
And with that in mind many are trying to link up a lot of their custom and guaranteed sales to volume deals in the real-time channel. What does this mean? Well, effectively if GroupM spends a million Euro on a BMW brand campaign, its trading desks like Xaxis and Quisma are likely to get preferential pricing as well as first look on impressions in the exchange. It certainly isn't a PMP strategy. It's more of a value-added premium buy.
This is not an open trading strategy. It seems tailor made for any large agency that has built out a good trading proposition. GroupM for instance could build in all RTB buys into its trading agreements ensuring that its trading units get first look at the best prices possible. This will ultimately drive the market here as sales houses reject an open strategy.
The German Programmatic System Is Set Up For Big Agencies – Will The Independent Trading Desks Wither And Die?
In a system like this independent trading desks (ITD) are likely to suffer. Presently most of these German ITDs are doing basic retargeting, but can't get access to premium sales house inventory. If they are, it's likely to lack any domain transparency with a non-guaranteed delivery. Google's AdX and Facebook's ad exchange (FBX), as a result, are attracting a lot of this independent spend. Agencies will ultimately look to encroach on this client base as they strike wide-ranging deals with the big sales houses, giving unique access to the best inventory in the market. It will be interesting to see how the independents fare then.
Will they become 'enabler' networks that help agencies execute some of their trading? Maybe some will move to independent agency status, trying to win client direct business that will ultimately allow them to open up premium inventory. It seems like we have gone back to the start where agencies wield their immense buying power to lock down supply. Is Germany a sign of bigger things to come in the wider European market?
The Technology Play – Where Does The Tech Fit In?
Germany seems to have a viable if small ad tech M&A eco-system – where tech companies are routinely bought for anything upto 30 million euro. As we move down the road towards more automated buying, media companies and agencies have been making both strategic investments and buys. We are likely to see more of these happening in the coming 12 months. Some big Sales Houses will ultimately use their own tech (more than likely acquired or built out), but others will rely heavily on third party vendors as most localised solutions will not be able to deal with the scale of trading that is expected.
Customisation will be another big trend during the year. There seems to be a lot of activity around customised bidders and DMPs. Agencies, client direct and networks seem to be readying themselves for the big switch to programmatic. As was stated above access to Sales House inventory will be an issue without big brand spend. But pockets of inventory should be available for those big buyers.
Video & Mobile: The Big Growth Trends This Year?
The online video and mobile programmatic market in Germany are set for big growth this year. For a lot of German marketers it really is the promise of multi-screen targeting that will drive real uptake of programmatic in both these channels. We have invited a number of high-profile speakers to Berlin for the Ad Trader Conference to set out the opportunities around both.
They are unique challenges for both, particularly around video. There is no VOD in Germany for instance, and as in other markets YouTube is the king of the long tail. Will sales houses make inventory available to be bought programmatically? Will agencies put significant spend into mobile if programmatic can deliver better performance, transparency and cost efficiencies. It will be a slow process but when things get going in Germany the market generally moves together. All of this will be discussed in great detail at our Ad Trader Conference, and we look forward to examining the key issues driving the programmatic market in Germany over the next twelve months.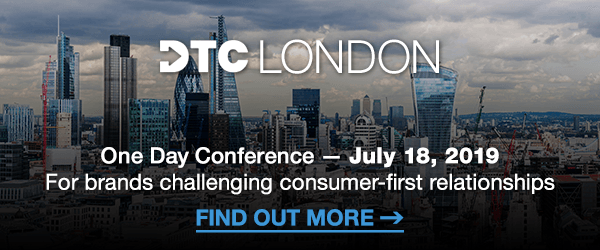 TagsAd NetworkATSAutomated GuaranteedDACHDataDigital MarketingDisplayEMEAExchangeMartechMedia SpendProgrammaticPublisherSSPTradingTrading Desk