Google Mounts Charge Against Facebook With Cross-Screen DoubleClick Additions; Email Marketing Receives Boost with Huge Funding Round
by Ronan Shields on 19th Jun 2015 in News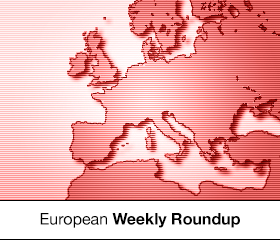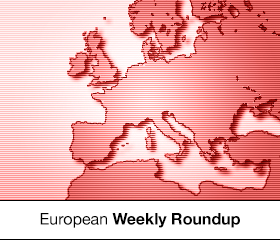 In this edition of ExchangeWire's European Weekly Roundup: Google announces cross-device updates to DoubleClick; Email, and martech win favour with investors; EU agrees data privacy timeline; Twitter fuels ongoing reform with autoplay ads.

Google rolls out mobile support for DoubleClick

Google's DoubleClick Leadership Summit made headlines this week for several reasons, not least for the news that Neal Mohan, VP, display, video advertising, will remain at the company, contrary to previous reports; but, more importantly, making cross-device measurement of media exposures and conversions available in all DoubleClick products.

In addition, it also used the event to unveil a new DoubleClick logo (see image), plus further options for publishers including native ad serving support, and an increased focus on programmatic direct.
In a blog post published in advance of the event, Mohan revealed the company was to introduce cross-device measurement to all DoubleClick products so advertisers can, "measure conversions that start as a click on one device and end with a conversion on another for all their campaigns across the web, not just with the ads they buy from Google." (Click below to see the section of Mohan's keynote addressing this development.)
This brings Google into contention with Facebook, whose Atlas ad server was widely regarded as one of the most exciting developments in ad tech in the past 12 months, particularly its ability to offer advertisers the ability to track the billion-plus Facebook users both on desktop, and mobile devices.
While Google's recently launched offering is a major return of this serve from Facebook, its amount of logged-in users across screens is likely to be less than the social network's, meaning it is limited to offering advertisers probabilistic modeling, instead of Facebook's deterministic model.
Native

Elsewhere in his announcements, Mohan also revealed that Google would offer publishers the ability to run native ads on mobile, at scale.
"With this new solution, publishers can create their own clearly labeled custom native formats, and decide what ads on their apps should look like. DoubleClick then automatically generates the ads, serves them at scale, and provides metrics to fine tune those native ad campaigns.
"We will also provide standardised native templates that work across publishers at scale to make native ad buying easy for advertisers," said Mohan. (See video below, for the section of the keynote announcing this development.)
Programmatic direct

In his blog post, Mohan noted that Google is also starting to see an increased focus on programmatic direct, as opposed to ad units sold using auction-based methods.
He added: "Along with this expansion, we're seeing that direct deals, those favored by brands and large publishers for premium inventory, are fast on the rise.
"Just across our own platforms, the volume of programmatic direct transactions has jumped two times in the past year, and eight of our top 25 publishers are now selling at least 10 percent of their impressions via programmatic direct.
"To reflect this new reality, we're introducing a new way of buying: Programmatic Guaranteed – guaranteed inventory, sold programmatically at pre-negotiated rates.
"The early numbers show that this is truly premium inventory, on par with reservations – with CPMs 15x the open market rate."
Just as the Wall Street Journal published an article noting the rank and file of the ad tech world were finding difficulty in even scoring meetings with investors, a $32.5m funding round comes along. However, an important caveat to add, is that this time the company – LiveIntent – is keen to maintain that it's offering is more akin to martech, as opposed to ad tech.
Email marketing firm LiveIntent this week announced a major funding injection of $32.5m, as it seeks to bolster its global footprint, with private equity firm FTV Capital leading the round.
LiveIntent, which matches publishers' and advertisers' respective data bases to serve more relevant ads to audiences via email, announced the funding round, which will be used to both make enhancements to its technology platform, plus bolster its growth outside of its US base, beginning with the UK.
The company works with over 400 brands, and 750 email publishers, with its platform reaching over 90 million users each month, according to LiveIntent.
In a message similar to Mohan's above, Matt Keiser, LiveIntent, CEO, was keen to differentiate his company's offering from other ad tech plays when speaking with ExchangeWire, claiming that using anonymised email addresses as a unique identifier to target individuals and measure campaign effectiveness across online sales and browsing behaviour, though to bricks-and-mortar store sales, is part of an industry-wide shift away from dependence on cookies.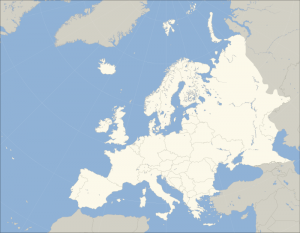 EU Member states agree data protection framework

Data protection authorities from across the EU's 28 member states this week agreed upon a framework to homogenise the laws that advertisers must obey in protecting consumers' data in the region, following years of negotiation.
The new proposals promise to toughen the terms and conditions that companies handling consumer data have to comply with, as they will have to abide by laws that span the breadth of the political union.
Under the current scenario, companies need only be cleared by a single data protection authority in the EU for its policies to be effectively rubber-stamped elsewhere.
For instance, if the data protection authority in Ireland approves the policies of Facebook (which bases its European operations there), then it can operate elsewhere in the EU without having to clear the same policies with the local authority.
US internet giants such as Facebook and Google are facing multiple legal battles across the region due to their use of data, and the newly agreed upon guidelines promise to enshrine the principles of: the right to be forgotten; consumers having easier access to their own data; the right to know when your data is hacked; plus data protection by design.
A document detailing the development reads: "European regulators will be equipped with strong enforcement powers: data protection authorities will be able to fine companies that do not comply with EU rules up to 2% of their global annual turnover. The European Parliament has even proposed to raise the possible sanctions to 5%."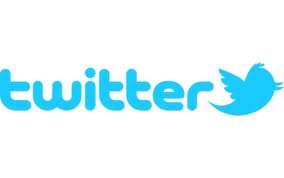 Twitter steps up viewability promise with autoplay ads

In the aftermath of change, CEOs from Dick Costolo, to founder Jack Dorsey, Twitter has promised a "new standard for video viewability" with Facebook.
The update means, that when a user scrolls through his/her Twitter timeline and sees a video, that content will begin to automatically play while muted. Clicking on the video will then bring the user into the full-screen viewer with sound and continue playing.
A blog post promoting the development penned by David Rergan, reads: "As with all of our ad products, we've made sure that Promoted Videos on Twitter will continue to deliver high impact, high engagement and meaningful views for our advertising partners. To that end, we're approaching how we measure, report and charge for video views with complete transparency."
It continues: "We're delivering on a new standard for how brands will be charged for a video view. Starting today, we'll only consider a view on Twitter chargeable when a video is 100% in-view on the user's device, and has been watched for at least three seconds.
"We're putting this standard of 100% viewability in place because we think it's simply the right thing to do. If a video is not 100% in-view, we don't think an advertiser should be charged.
Twitter has also promised that it will soon begin working with third-party verification experts to reassure advertisers their ads were seen.
AdvertiserattributionAutomated GuaranteedCross-ChannelDataDigital MarketingDisplayGoogleMartechMeasurementMedia SpendMobileNativeTargetingTrading