Pointless Rebate Debate Rages On in Ad Land; Zeta in Mega $125 Million Martech Fund Raise
by Ciaran O'Kane on 17th Jul 2015 in News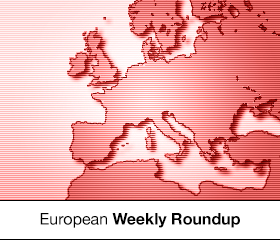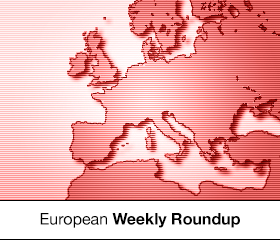 In this week's ExchangeWire European Weekly Roundup: marketing technology unicorn, Zeta, receives mega funding round of $125 million; the rebate debate continues to rage in ad land; Beeswax launches its BaaS to reduce bespoke bidder-building costs; and video streaming powerhouse Netflix continues to blaze a trail.
Pointless rebate debate rages on in ad land
An op-ed in the Wall Street Journal this week highlights the turbulent state of holding group stocks, as we move into earnings season.
It cites the worries around the amount of media spend currently out for review, and the continued concern over rebates. Brian Wieser, the respected stock analyst, is quoted in the piece to support the argument around the 'rebate' issue.
The problem with kickbacks is that they're more complicated than people think – way more. Rebates are an essential part of this industry; agencies cannot survive without them, having built their core monetisation model around rebates.
There is a misconception that this is all 'black box' and done without the client's knowledge. However, most agencies are completely transparent with their clients about all this, despite the common held view.
Clients are well aware of the practice and actively encourage it. Procurement teams are even involved in the rebate game themselves, routinely asking agencies to hand back a portion of the brand's media spend.
In most cases, marketing and procurement teams do not communicate, the knock-on effect is significant. Overzealous procurement teams are leading the industry into a race-to-the-bottom scenario.
We are in a situation where agencies have to buy cheap inventory to satisfy the financial KPIs from advertisers. As a result, both agencies and publishers are suffering. It ultimately encourages bad practice across the industry as publishers look to increase yield whatever way they can (hence the current debacle around the subject of viewability).
It is now imperative that we reframe the terms of reference of this debate. Rebates are not a good thing in any industry. They kill transparency, efficiency and innovation. Brand-side procurement teams have to take much of the responsibility for the messy economic model that has grown up around digital advertising.
In the face of worsening financial terms (fees, payment terms, rebates, etc), it is not inconceivable that one major holding company might go bust over the next 12-24 months.
The big story of programmatic will not be about tech, data or transparency – it will be about the viability of business models; and at the minute the agency model is in real trouble.
The concept of the rebate should no longer be the issue, it's the deteriorating economic relationship between brand and agency that should really be the focus.
Zeta interactive in mega $125m martech fund raise
Marketing technology got another unicorn this week after Zeta Interactive got a $125m investment from Blackstone's GSO, valuing the marketing data and analytics company at more than $1bn. The company is making $100m annually, and is on track to double revenue this year.
Zeta Interactive work with publisher data and discern buying patterns for brands. A licence model is presumably the order of the day. The business is said to be making operating margins of above 10%.
There seems to be a stampede of VC money in Silicon Valley towards 'marketing technology' – while ad tech is on the receiving end of continuous negative press.
Every technology company is throwing around the marketing technology moniker to justify extreme valuations.
It's quite amazing how people can value a whole new sector on finger-in-the-air estimates by consultancies with vested interests.
Ad tech is not in vogue. It's the subject of endless drama-laden pieces in the financial and trade press from those who know little of the inner workings of the industry.
Yet ad tech companies keep getting sold at decent multiples. Granted, there have been no DoubleClick-esque deals recently, but the volume of these transactions is far greater than the ever-growing 'unicorn farm' over in the martech space.
Maybe the CMO will – after a fundamental change in the marketing profession – manage the majority of the technology budget at brands.
However, ultimately, you cannot avoid one inescapable multi-hundred billion truth: that ad tech is the monetisation engine of digital media. For that reason alone it'll always be the new black.
The bidder-as-a-service has arrived
The number of bidders in the programmatic space is now running into the hundreds. Everyone wants their own bespoke bidder. There are so many now in the ecosystem that solutions like BidSwitch have popped up to solve the real problem of integration.
A lot of resource and cost goes into building the tech. The bidder logic is pretty easy to develop, but it's the cost of infrastructure and hosting that often cripples companies looking for an advantage in the real-time trading environment.
Looking to solve this pain point in the market, veteran, Ari Paparo, publicly launched BeesWax this week. BeesWax is positioning itself as 'bidder-as-a-service', effectively a customised bidder hosted on the BeesWax infrastructure.
Aimed at ad networks and sophisticated advertisers the idea is to reduce the resource required to run a bespoke bidder. BeesWax is backed by a number of high-profile ad tech execs. The company has also assembled a high-profile engineering team to develop the product for the market.
Paparo has rightly targeted video for its initial launch. Video lacks affordable trading tech options – and BeesWax is already seeing demand for its solution from progressive ad networks, looking for a point of differentiation from trading desks, DSPs, and SSPs that have swallowed large portions of their business over the past five years.
Paparo expects a BeesWax display solution will be market ready in the coming months. The product is still only US-based, but a European launch is expected in early 2016.
Netflix blazes a trail – again
Netflix posted positive quarterly numbers this week, as the video streaming giant increased on its key KPIs. Here are the highlights:
-- 3.3 million new streaming members, compared to 1.7 million in the previous year quarter, this reflects consumers' passion to consuming online video content which is also a growing online advertising revenue stream for many publishers
-- Losses likely to continue in the second half as additional markets launch (Japan in Q3, and Spain, Italy, and Portugal in Q4)
-- In mid June, Netflix members globally watched a record number of hours in a single day, led by Orange is the New Black, despite the season finale of HBO's Game of Thrones and game five of the NBA finals also falling on that Sunday
-- Netflix plan to move into the original film business in order to have new, high-quality movies that global members can find only on Netflix
-- Netflix will be making its first foray into Asia this autumn, launching in Japan, and are gearing up to offer services around the globe
There is still no indication as to whether Netflix will enter the video market. Will there be a temptation to air advertising-funded programming? Maybe back catalogues.
With its global scale and granular data, Netflix might at some stage enter the programmatic video market. During the call, Netflix indicated that subscriptions might have to be raised. Is there an opportunity to offset some of this cost with data-driven video advertising?
ExchangeWire expects Netflix to enter the digital ad market within the next 12-to-24 months, opening a huge opportunity for video programmatic trading as well as becoming a key bellwether stock for the ad tech sector.
Ad NetworkAdvertiserAgencyDataDisplayExchangeProgrammaticPublisherTrading