APAC Marketers Talk-Up Customer Experience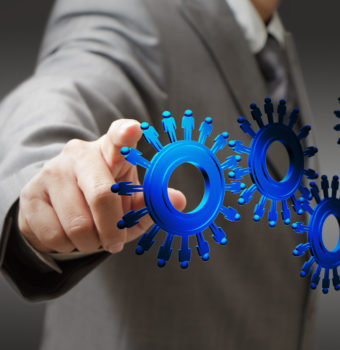 Most brands in Asia-Pacific recognise the importance of user experience, with some turning to data and artificial intelligence to improve consumer engagement. Missteps, though, will happen if marketers fail to understand their customers and rush to adopt emerging technologies without a clear vision.
Customer experience, consumer 'hyper-adoption', and digital disruption were among key trends impacting the industry today, said Fred Giron, Forrester's Asia-Pacific vice president and research director. He pointed to market players such as WeChat, Kakao, Amazon, and Alibaba, which had amassed significant customer base by leveraging technology rapidly to push out new services.
This focus on consumers was not lost on Asia-Pacific organisations, where 72% viewed customer experience as an important priority, noted Giron, who was speaking at Forrester's 2017 CX Forum in Singapore. Citing research that polled 311 marketing decision-makers in the region, he said 51% had adopted customer journey mapping and 13% used this to support their organisation's technology implementation.
Only 23%, though, had defined a customer experience strategy and just 12% believed this should sit within a function reported directly to the CEO. Some 36% said customer experience should sit within marketing, while 10% said it should sit in sales.
Companies that were looking to drive change through customer experience would likely fail if they lacked C-suite support, said Prudential Assurance's Singapore chief customer officer and executive vice president, Angela Hunter, during her presentation at the forum.
She said the insurance company embarked on its own customer experience transformation strategy two years ago, which included the creation of a chief customer officer role some 10 months ago. This compelled Prudential to put customers at the forefront and introduced other new roles and skills, such as digital to drive the mindset change, Hunter said.
It also put in place tools to measure customer experience as well as analytics to enable the company to finally extract actionable insights from the data it had, but had not effectively utilised, she said.
Delivering pizza the right way, to the right customer
For Pizza Hut, delivering the right experience also meant catering to the varying needs of its customers. Kwok Pin Yiing, digital marketing manager of Pizza Huts Restaurants Asia, explained that the F&B company had to look at the different ways consumers ordered its food, including dine-in, kiosks, pickup, as well as online and mobile.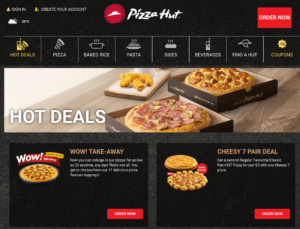 Yum Brands, which owned the franchises for Pizza Hut, KFC, and Taco Bell, operated 16,000 stores across more than 100 countries, and 40% of its revenue last year was generated online.
Stressing that being multichannel did not necessarily mean omnichannel, Kwok said the company looked at the types of friction that could surface for customers. The higher the friction, the lesser consumers were spending with Pizza Hut, she said, highlighting the direct correlation in the way customers penalised the brand and need to address pain-points across the different channels.
It measured the various order methods against four key areas, focusing on accuracy, consistency, ease of order, and service.
Online orders, for instance, ranked high in accuracy compared to walkins or call centre deliveries where there were margins for human errors. In terms of service, though, online rated low since it lacked one-on-one interaction.
Forrester's Asia-Pacific vice president and research director, Vikram Sehgal, said brands needed to understand the different customer profiles and adjust their marketing efforts around these to run successful product campaigns.
The research firm categorised customers into key segments that looked at, amongst others, their willingness to experiment, device usage, readiness in switching brands for a better experience, and consumption of information.
'Progressive pioneers', for instance, were most "evolved", Sehgal explained. This customer segment was willing to experiment and smart in consuming content, had heavy device usage, and would seek out a good user experience. Brands would need to continually innovate to win over these consumers, he noted.
'Convenience conformer' exhibited high adoption of digital tools and services, but not as keen on adopting new products, while 'reserved resisters' sat on the other end of progressive pioneers.
He added that targeting specific products at the right customer segments would better help brands drive takeup rate.
In this aspect, Pizza Hut franchises were given some autonomy in suggesting innovative ways to ease common customer pain-points and improve service, Kwok said. Its Hong Kong outfit, for example, introduced a feature in its mobile app to enable customers to generate an e-ticket queue number for a specific Pizza Hut store location. The app would provide an estimate of the time between the current queue number being served and the customer's, enabling users to make their way to the store just before they were ready to be served.
Customers in Hong Kong also could use their loyalty points to purchase 'express tickets', which they would be able to use to bypass lengthy lines and be served sooner. Because these express tickets could not be bought with cash, consumers would be encouraged to patronise Pizza Hut more often to build up their loyalty points.
Kwok said it also used digital tools to provide entertainment, for example, tapping beacon technology to let consumers waiting at the store to use their mobile phones to outline a 'P' sign and earn a discount during that visit.
Pizza Hut built a backend analytics engine to study the ways customers engaged with the company, including the day and time they placed orders, as well as the types of orders. Such data points were critical in helping the company better understand its customers and offer more personalised service.
"Customers don't want to be just a number", she said, noting that plans were underway to add more intelligence into point-of-service (POS) terminals. "We want our POS to be more than just a cash register."
By pulling insights from different data points and its CRM (customer relationship management), a consolidated profile could be pushed to the POS system and enable the service staff to know whether the customers had any loyalty coupons they could use. Service employees also would be able to address customers by name and know their preferred orders.
Chatbots can be successful, if done right
For some brands, the way to better customer service came in the form of artificial intelligence or, specifically, chatbots.
In fact, 57% of organisations worldwide were using or planned to use chatbots this year, said Wang Xiaofeng, Forrester's Asia-Pacific senior analyst. Success rate, however, was low with the likes of Facebook reporting that its chatbots failed 70% of the time, Wang said.
She said such initiatives did not have success because companies failed to clearly define the purpose of using chatbots, which could be tapped for customer service, marketing, or to aid automation.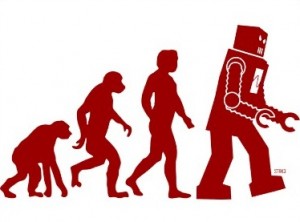 Companies also would experience failure if they set goals that were overly ambitious, expecting their chatbots to be comparable to humans when the technology still was evolving, she noted. And, in the rush to jump on the bandwagon, organisations launched their chatbots before such tools were ready and these then would fall short of customer expectation. The disappointment would lead to consumers abandoning chatbots as an engagement channel and brands risked losing them as customers.
Air New Zealand's chatbot, Oscar, was unable to answer basic questions about its loyalty programme and flights. Once the novelty wore off, customers soon disregarded the chatbot as a point of interaction, Wang said.
She urged brands looking to roll out chatbots to first understand their customers' needs and journey and adopt a "focused, disciplined approach", which should include defining the key tasks.
She pointed to how OCBC Bank in Singapore narrowed the focus of its Emma chatbot to handling customer queries on home and renovation loans. As a result, it facilitated the approval of S$33m (£18.76m) worth of home loans within six months of launching the chatbot in January 2017.
It successfully provided answers more than 80% of the time, at an average response time of between one and two seconds, and nine out of 10 customers expressed satisfaction with the OCBC chatbot's assistance.
In compassion, its competitor POSB rolled out a chatbot that handled general inquiries on its products and services, which proved too broad and failed to meet customer expectations in its abilities.
Wang said chatbots, as they were today, could perform well with "quick-hit information", providing status updates and shortcuts to information. These were largely linear and non-conversational, she said.
Citing Forrester's projections, she said chatbots could advance in two to three years' time to incorporate context into customer interactions, for instance, providing intent-based personalisation such as purchase history and product research or comparison. In another five or more years, chatbots were expected to be able to orchestrate complex and lengthy interactions, she added.
According to Kwok, Pizza Hut was trialling chatbots – a robot called Pepper – in Japan, which could take customers' orders as well as provide entertainment and nutritional information on the pizza they wished to order.
If successful, it would look to expand the rollout of such chatbots, she said.
Wang noted that chatbots could deliver both customer and business value when planned and executed well, saving customers time by providing the answers they needed quickly as well as delivering businesses cost savings and more efficiencies.
OCBC's Emma, for instance, handled 40,000 inquiries and converted 10% to sales leads, she said. The chatbot also boasted a conversion rate – from leads to actual sales – that was three-times better than the bank's traditional online channel. Furthermore, its contact centre was expected to see a 30% to 40% drop in related workloads in the long run.
Ad TechAdvertiserAnalyticsAPACArtificial IntelligenceCross-ChannelDataDigital Marketing