JICWEBS Anti-Ad-Fraud Certification; Acquisitions for OpenX
by Sonja Kroll on 29th Sep 2017 in News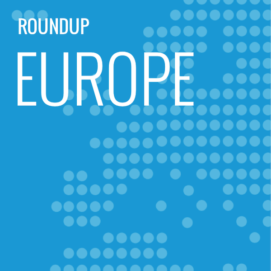 ExchangeWire rounds up some of the biggest stories in the European digital advertising space. In this week's edition: JICWEBS opens new anti-ad-fraud certification; OpenX buys Mezzobit and PubNation; Adyoulike and The Trade Desk partner; Evania and Fraudlogix cooperate; Triton and OMS expand partnership; and New tools at Fyber.
JICWEBS takes next step in fight against ad fraud
After introducing a scheme for ad tech companies to certify their compliance with anti-ad-fraud measures, UK industry body JICWEBS now introduces a certification scheme for companies providing anti-fraud products.
As part of the certification procedures, an independent audit by ABC determines and verifies how effectively the tested anti-ad-fraud products reduce the risk of fraudulent ads being served. The test is based on 16 different sources of fraud, as described in JICWEBS' taxonomy of online fraud. Successful products receive the JICWEBS stamp of approval.
According to JICWEBS chairman Richard Foan, the new initiative took longer to get off the ground. The reason: in order to be verified, companies had to share insights on how their products work – which raised some concerns with regards to disclosing confidential information. "Consequently, we worked with the companies to build a scheme that worked for them and the JICWEBS stakeholders."
JICWEBS Anti Ad Fraud (Process) certification scheme has already been established for ad tech providers, trading desks, ad networks and media owners. At this stage, eight companies have been awarded the certification, while eight further ad tech providers are currently taking part in the verification process.
OpenX boosts offering with two tech acquisitions
OpenX wants to provide publishers with more quality control as well as audience and inventory protections. To that end, the marketplace provider has acquired two companies whose technology is to be integrated in their own platform over the coming months.
Acquisition number one is Mezzobit, whose technology allows publishers the tracking of third-party tags and pixels in order monitor the interaction on their sites, which can help publishers get a handle on page performance and data leakage. The Mezzobit technology is to be integrated into OpenX's suite. In terms of talent, Mezzobit's Poland-based engineering team is to be restructured into OpenX's new EMEA engineering and data science centre.
PubNation, on the other hand, provides ad management tools which identify inefficient, resource-intensive, and low-quality ads through real-time user feedback and automated page scanning.
Speaking with ExchangeWire, John Murphy, head of marketplace quality, OpenX, says the acquisitions are a reaction to the publishers' focus on ad quality: "Ad quality has emerged as a key concern for publishers. By acquiring Mezzobit and PubNation, we're now perfectly placed to help publishers address the challenge of managing ad quality at scale. The acquisitions further our commitment to empower publishers with complete control over their inventory – ensuring high quality while maximising yield. Scaling the innovative technology that Mezzobit and PubNation have built will bring measurable and meaningful quality and performance improvements not only to our partners, but to the entire marketplace."
"Publishers are overwhelmed with quality concerns and, now more than ever, they need to have a partner that aggressively helps them to identify and manage the risks and opportunities of this new era of programmatic."
New integration between Adyoulike & The Trade Desk
After initial cooperation between The Trade Desk and Adyoulike on OpenRTB 2.3, native advertising experts Adyoulike expands its collaboration with The Trade Desk.to deliver in-feed native videos programmatically on the websites of Adyoulike publishers. The expanded partnership allows The Trade Desk's advertisers to distribute their native video through Adyoulike's SSP.
"We are increasing our relationship and products with The Trade Desk to give their buyers access to native video, which is the latest development in native advertising technology and will soon form the basis of all native advertising campaigns moving forward", comments Francis Turner, general manager, US and CRO, Adyoulike.
Turner tells ExchangeWire that the new integration is the result of close collaboration over the last months: "Since October 2016, we've worked closely with them to deliver and expand options for advertisers and publishers alike. This latest integration now adds native video to our suite of executions with The Trade Desk and allows brands to deliver native video at scale. Given that native is a continually growing medium and that ad spend is expected to grow by over 35% this year, we're thrilled to be continuing our partnership."
Joel Livesey, director of partnerships, EMEA, The Trade Desk adds: "The addition of native video in our integration with AdYouLike is great news for The Trade Desk's clients. This reflects growing demand and ensures The Trade Desk's clients have access to omnichannel supply from our Inventory Partners. Native has been one of our fastest growing channels in 2017, and this native video expansion with AdYouLike will further facilitate the adoption of native advertising."
The previous agreement between the two companies was struck in October 2016 and integrated Adyoulike's native advertising SSP with The Trade Desk's platform.
Evania Video partners with Fraudlogix
German video platform Evania wants to provide more insights on ad fraud, viewability, domain masking, and brand safety. To that end, the Berlin-based platform is cooperating with fraud-detection and verification experts Fraudlogix, allowing Evania to access real-time data on their inventory's quality. Fraudlogix is monitoring all Evania traffic for ad fraud, domain masking, viewability, and brand safety.
Oded Shoham, CEO, Evania, comments: "At evania video, we take the utmost care in regards to our fight against fraudulent traffic. We are happy to be working with Fraudlogix to ensure that we are even better equipped to continue safeguarding our partnerships with Fraudlogix' anti-fraud and verification tools."
Is ad fraud affecting the German market on the same scale as other markets? "In Germany, ad fraud is still relatively low compared to the other markets,", Shoham tells ExchangeWire. "However, the topic is up-to-date and the fraudulent traffic has to be dismissed. If ads are not seen by a real person, any support of the advertising goal is disabled. Moreover, ad fraud is generally unstable. New fraudulent strategies, bots, and cybercrimes need the attention of everyone involved in the industry."
Fraudlogix is happy to help, says Fraudlogix CEO, Hagai Shechter: "Evania video is building strong partnerships with quality publishers, but this is another step they're taking to keep ad fraud off of their platform. We're happy to help them monitor all traffic and provide in-depth data about the quality of their inventory."
Speaking to ExchangeWire, Shechter says that there is a direct correlation between the level of ad fraud and the CPMs paid for ads: "Fraud follows money. So countries with strong economies that command high CPMs in the programmatic markets (e.g., Germany and the United States) are bigger targets when it comes to ad fraud. The payout is greater."
This correlation is backed up by numbers, Shechter points out: "We recently looked specifically at app-install fraud and saw a correlation between cost per install (CPI) rates and fraudulent installs in European countries. The United Kingdom and Germany both had some of the highest numbers of fraudulent installs as well as high CPI rates."
Evania has recently started expanding their video offering to markets outside of Germany, too. The expansion should be bolstered by the recent capital input through the acquisition of a majority stake in Evania by Main Capital Partners.
Triton Digital expands partnership with OMS
Audio tech provider expands its partnership with Dutch radio sales house, One Media Sales (OMS). Going forward, OMS will operate Triton's programmatic audio advertising marketplace, a2x, in the Netherlands.
"They are the perfect partner with which to grow the digital audio marketplace in this region; and we look forward to working with them to provide Dutch publishers and advertisers with the unique opportunity to connect with new and engaged audiences", says Benjamin Masse, managing director, market development and strategy at Triton Digital. In Triton's sights: boosting their programmatic audio offerings in the Netherlands.
Through the partnership, advertisers and agencies in the Netherlands can buy digital audio advertising programmatically, allowing them to scale their campaigns internationally. a2x supports both open marketplace as well as private deals and enables advertisers to execute non-skippable and brand-safe audio ad buys across content types, including broadcast radio, streaming radio, sports, online gaming soundtracks, online music services, and podcasts. Inventory within a2x is also accessible to buyers through a number of DSPs, including AppNexus, The Trade Desk, StrikeAd, AudioTrade, and RTBIQ.
"Triton's commitment to technological innovation and to building a better global audio marketplace is unparalleled", said Joris van der Pol, general director at OMS. "We are thrilled to be expanding our partnership, and look forward to leveraging the power of programmatic to further grow the digital audio and advertising industry in the Netherlands."
New DSP-facing UI for Fyber
Video-SSP Fyber launches a new demand-facing user interface and enhances its optimisation algorithm for enriched queries per second (QPS) throttling capabilities. The changes are aimed at providing transparency and advanced optimisation opportunities for their demand-side partners.
Fyber says the new features will improves efficiency and provides tools to DSPs for optimising their programmatic buying strategy. Proprietary QPS throttling technology to effectively manage and consume inventory, Fyber RTB aims to help DSPs maximise buying efficiency by reducing erroneous traffic received from multiple exchanges.
"DSPs are seeing enormous volumes of traffic that often is irrelevant, and they end up paying high server costs to sift through this traffic and identify relevant impressions", explains Erwin Plomp, chief business officer, Fyber RTB. "Our goal is to increase trading efficiency by doing QPS throttling in-house and only sending DSPs relevant traffic that they are likely to bid on based on bid history, their preferences, and other parameters."
At the same time, Fyber is continuously enhancing their algorithm, version 2.0 of which is expected to be released at the end of 2017. The new DSP UI, however, is already activated. Says Plomp: "Implementing a DSP UI is certainly a key milestone for Fyber RTB. We continuously expand and innovate our platform to ensure high-end operational efficiency between supply and demand. In spite of the fact that Fyber RTB is a supply-side platform (SSP), we wanted to give DSPs a tool to gain full transparency over the performance of their ads and help them make data-driven decisions to improve their buying strategy. That's the reason why DSP UI was created."
The new DSP UI serves as a reporting platform with the aim to help demand-side buyers make data-driven, real-time optimisation decisions.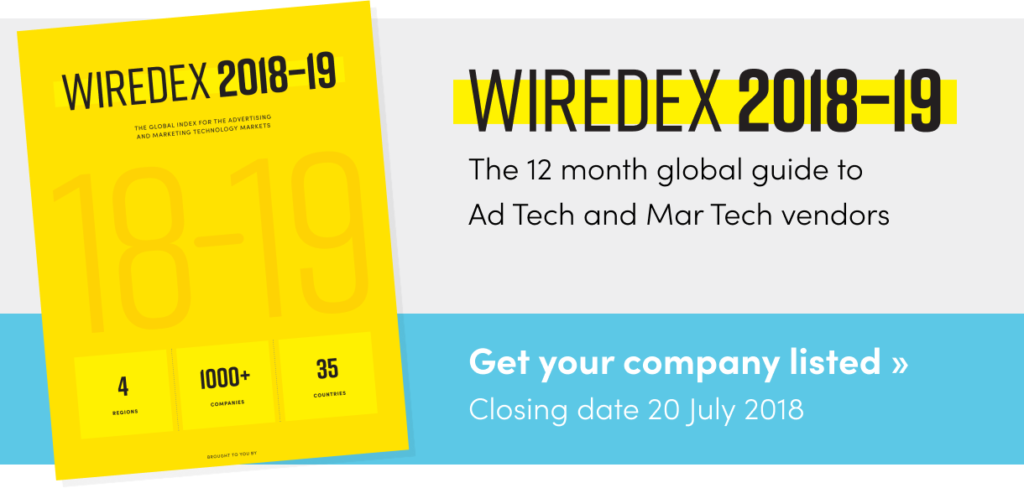 TagsAd FraudAd VerificationAudioBrand SafetyEMEAHeader BiddingMeasurementNativeProgrammatic