India Mobile Ad Spend to Grow 85%; APAC Game Developers Tap Ads for Better Monetisation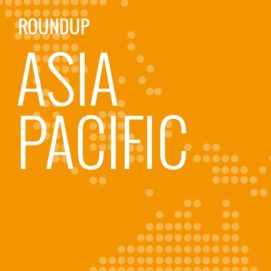 In this weekly segment, ExchangeWire sums up key industry updates on ad tech from around the Asia-Pacific region – and in this edition: India mobile ad spend to grow 85%; APAC game developers tap ads for better monetisation; AU OOH shows off 7.2% growth; Most marketers and agencies use marketing attribution, but still struggle to act on insights; and Japanese e-commerce operator signs multi-year NBA content deal.
India mobile ad spend to grow 85%
India's digital ad spend is projected to hit USD$1.21bn (£925.51m), fuelled by the country's growing penchant for smartphones.
While traditional media remained dominant in terms of ad spend, mobile platforms were increasingly popular amongst advertisers as brands followed consumers. Mobile ad expenditure in India was expected to grow by 85% this year, according to eMarketer, which added that mobile was projected to clock double-digit growth rates over the next few years.
By 2021, mobile would contribute 62% of digital ad spend, which would reach USD$2.8bn (£2.14bn).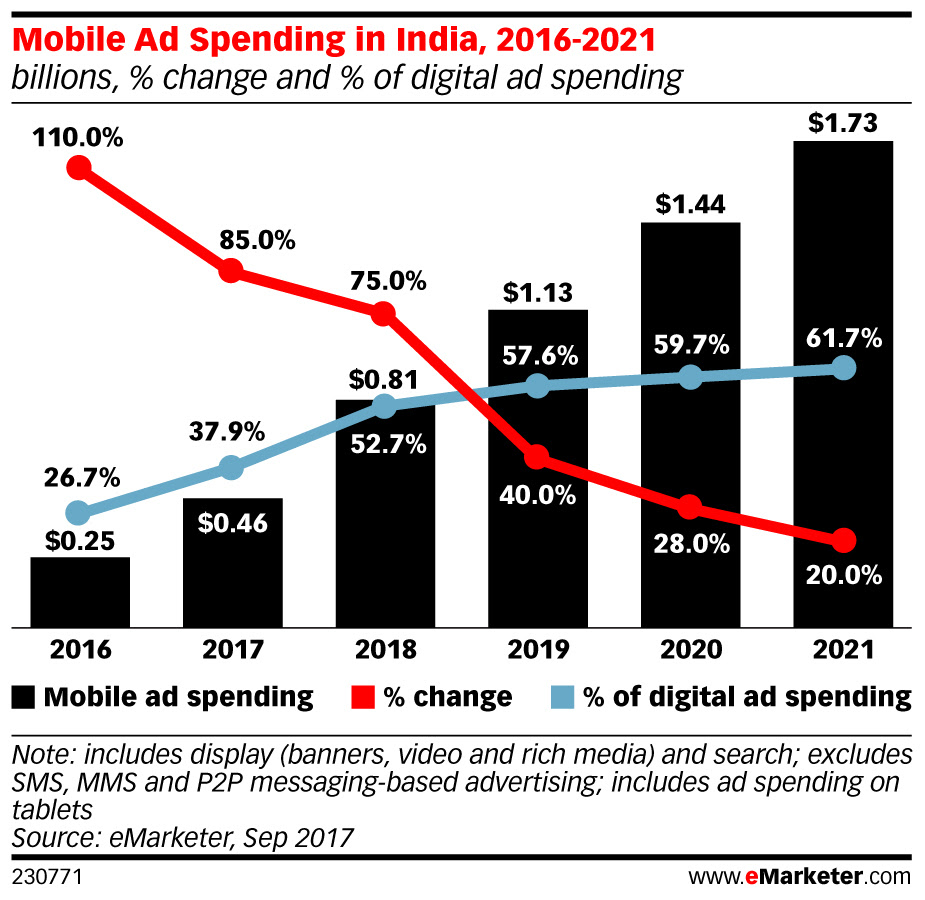 For now, TV remained the most popular ad platform in India, eMarketer said. However, growing demand for smartphones – as these devices became more affordable – and high social media use were pushing advertisers to expand their media budgets on mobile platforms alongside traditional channels.
eMarketer's senior forecasting analyst Shelleen Shum said digital was India's fastest growing medium, with ad spend growing at double-digit rates through to 2021.
"Driven by increasing mobile internet penetration, falling data prices, and the availability of low-cost handsets, mobile will be a major contributor to the growth of digital advertising in the years to come, as marketers embrace this channel to reach a new generation of young and digitally savvy consumers", Shum said.
APAC game developers tap ads for better monetisation
Some of the region's mobile game publishers say advertising contributes 63% of their overall revenue, according to mobile ad platform, AdColony.
Mobile video contributed the biggest share, at 27%, of their ad revenue, followed by display at 23% and native ads at 13%, said AdColony, which surveyed respondents from more than 20 'top mobile game publishers' in Asia-Pacific, with a user base of more than three million.
Apart from ads, in-app purchases accounted for 25% of these publishers' revenue, while paid downloads or subscriptions contributed 8%.
Some 82% pointed to video as the most effective method of monetisation, while 73% cited interstitial video ads and 67% said in-app purchases.
Half of respondents described playable ads and interstitial display ads as effective monetisation, while 33% pointed to paid app downloads as well as pre-roll video and in-feed video.
Another 70% of Asia-Pacific publishers believed reward-based videos provided the best user experience, when engaging them within game apps. Some 46% said app purchases provided positive user experiences, while 38% said likewise about interstitial ads.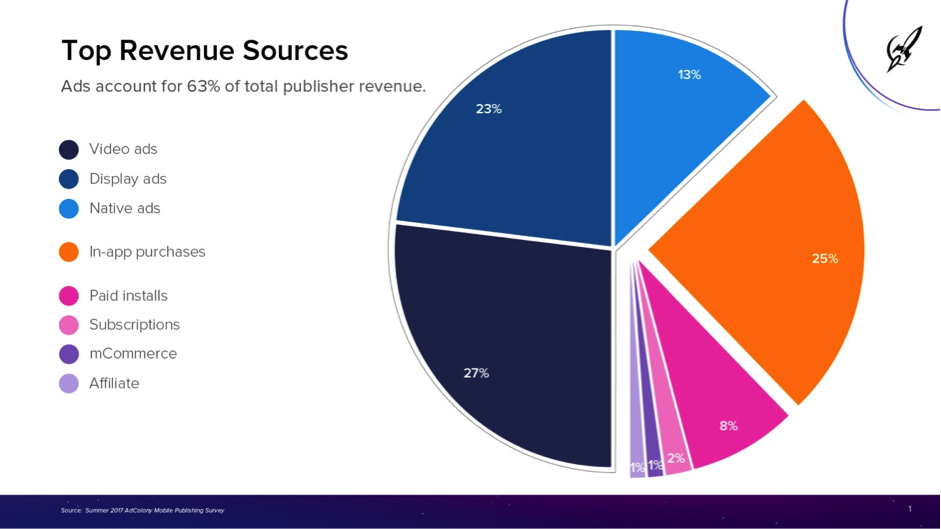 AdColony's Asia-Pacific managing director Vikas Gulati said: "Aside from providing the best user engagement, rewarded ads (or otherwise known as 'opt-in' ads) have a higher chance to increase in-app conversion, as it incentivises freemium users before they can unlock premium content."
Elaborating on the need to monetise, Gulati said: "In our experience, publishers, just like marketers, are looking to cut through the clutter of advertising with high-quality product that helps them target the right consumers via an engaging creative experience. Ultimately, ads that capture user attention hold the key to good advertising."
The survey was part of a global study in which 40% of respondents were in EMEA, 34% in North America, 22% in Asia-Pacific, and 4% in Latin America. Mobile game developers comprised 90% of overall respondents.
AU OOH shows off 7.2% growth
Australia's out-of-home (OOH) industry has clocked a 7.2% year-on-year growth in the third quarter of 2017, reporting AUD$199.9m (£118.76m) in net media revenue.
Digital revenue accounted for 46% of total net media, up from 38.8% in the same quarter last year, said Outdoor Media Association (OMA) Australia.
OMA CEO Charmaine Moldrich said the growth momentum demonstrated the industry was "a viable advertising channel", despite disruption other traditional and new media platforms were facing.
"OOH has a credible and proven metric, its audiences continue to grow, and the industry's investment in digital signs are a few of the reasons that see our revenue growth go from strength to strength", Moldrich added.
The latest quarter figures pushed revenue from roadside billboards to AUD$235m (£139.61m) so far this year, while other roadside formats such as street furniture and bus, reported AUD$166.9m (£99.15m) and OOH ads from retail, lifestyle, and others clocked AUD$90.8m (£53.94m).
Most marketers & agencies use marketing attribution, but still struggle to act on insights
Some 81% of companies say they use marketing attribution, with 39% having deployed attribution on all, or most, of their marketing activities.
However, 70% said they still struggled to act on insights, pointing to difficulties in defining the online customer journey as the main barrier to more effective use of such insights, revealed survey findings released by AdRoll. The performance marketing platform worked with Econsultancy to poll 1,000 marketers and agencies in Asia-Pacific including Japan, North America, and Europe.
Some 70% of respondents said they applied attribution to ensure better allocation of budget across channels, while 64% did so to establish a better understanding of how digital channels operated together.
The added visibility on how marketing dollars performed across specific channels enabled 32% to increase their spend on digital marketing platforms, the study found.
It also revealed that single-click attribution models remained the most commonly adopted, with 44% of brands using last-click while 39% looked at first-click. Amongst agencies, 58% looked at last-click, while 33% used first-click.
Some 60% of marketers were using multi-channel attribution, compared to 45% in last year's survey.
"There's increased recognition of the role marketing attribution can play in helping companies to maximise their business outcomes, but knowledge and confidence surrounding the use of various methods could prove to be a stumbling block", said Econsultancy's head of commercial research services, Monica Savut. "Companies need to take a more holistic and nuanced approach to attribution, constantly adjusting and refining until the correct balance is achieved."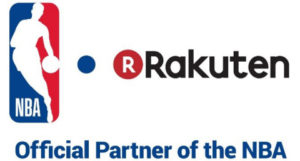 Japanese e-commerce operator signs multi-year NBA content deal
Rakuten has signed a multi-year deal to be the exclusive content distribution partner for the National Basketball Association (NBA) in Japan.
The agreement marked the Japanese e-commerce operator's first with a North American sports league, according to a joint statement released by the two companies.
Rakuten would provide the league's premium live game subscription service, NBA League Pass, exclusively to its members in Japan, as well as on the NBA mobile app and its video-on-demand service, Rakuten TV.
As NBA's global marketing partner, Rakuten also would be able to create NBA and team zones and peddle selected NBA and team merchandise on its online e-commerce sites worldwide. These would encompass Rakuten Ichiban in Japan as well as Ebates, a US-based online cash-back membership site.
Some 900 million users of Rakuten's instant messaging platform, Viber, also would have access to league content.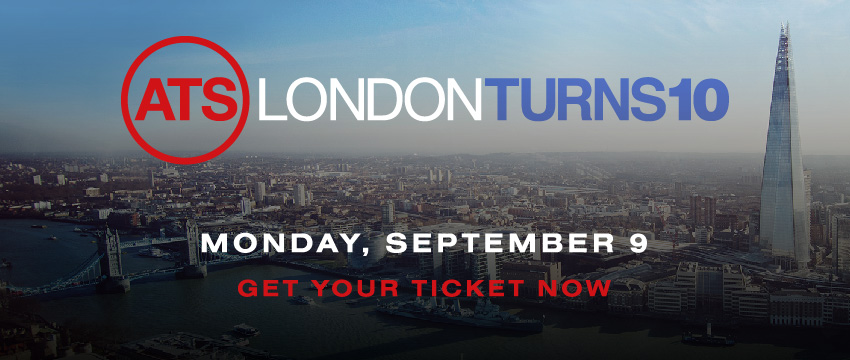 TagsAd TechAdvertiserAgencyAPACattributionAustraliaContentDigital MarketingDOOHIndiaMeasurementMedia SpendMobileMonetisationPublisherSoutheast Asia