Marketers Need Mobile-First Strategy As APAC Heads to Devices; AU Brands Improve on Digital UX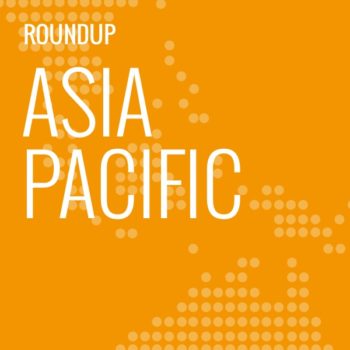 In this weekly segment, ExchangeWire sums up key industry updates on ad tech from around the Asia-Pacific region – and in this edition: Marketers need mobile-first strategy as APAC shoppers head to their devices; AU brands improve on digital customer experience; Audience data spend more than double in Asia; Mindshare inks blockchain partnership in Singapore; and dentsu X marks its spot in AU.
Marketers need mobile-first strategy as APAC shoppers head to their devices
Twitter says its users in Thailand, Indonesia, Malaysia, and India are most likely to browse and pay for purchases on their mobile than their peers in Europe and the US.
In fact, two out of three Twitter users in these Asian markets do, according to the microblogging platform, citing a survey it did involving 7,500 respondents across several global markets, including Germany, Russia, and the UK.
The findings indicated the need for marketers to develop a mobile-first strategy to engage consumers in Asia, said Twitter. In India, 81% of Twitter users were likely to shop on their mobile, with more than 40% doing so each week.
Across the board, the survey further reviewed less-than-positive attitudes towards Chinese shopping apps, compared to global or local market players. These feelings, though, changed amongst respondents after they actually used Chinese shopping apps.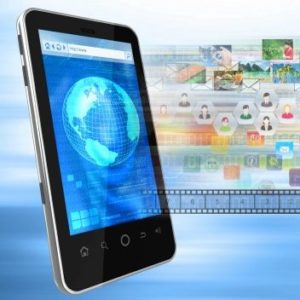 Twitter's head of research for Asia-Pacific, Middle East, and North Africa, Martyn U'ren, said: "It is without a doubt that marketers interested in developing their m-commerce strategy should track how Twitter users are discovering their brands on the platform, how they can deepen engagement with these users, and take them through the marketing funnel to complete the mobile shopping transaction."
AU brands improve on digital customer experience
Australian brands are deemed to be delivering more positive customer experiences, with five verticals posting growth in consumer ratings.
Retail grocery brands saw the biggest improvement in their digital experience score, climbing from -4 to 10 in the past year, revealed SAP Australia's 2017 Digital Experience Report, which polled opinions from more than 4,000 Australians. These respondents rated more than 11,000 interactions against 14 attributes, including websites, email, and mobile apps.
Banking brands scored a rating of 7, while media and entertainment scored 6, and retail consumer managed 4. Companies in insurance, telecommunications, and utilities all had more unsatisfied customers with regards to digital experience, with scores of -5, -11, and -15, respectively.
Across the board, the percentage of consumers unsatisfied with their digital experiences dipped to 35%, from 40%, while the proportion of delighted consumers grew to 31%, from 26%.
Netflix was again highlighted to have the best digital experience amongst all brands, followed by others such as online retailer Kogan, telco Vodafone, and Suncorp Bank.
SAP's ANZ president and managing director, Colin Brookes, said: "The digital performance of brands in Australia has significantly improved since we first launched the study in 2015. When we look at industry-specific scores, retailers are clearly equipping themselves with innovative digital capabilities to prepare themselves for future disruption, such as the impending local launch of Amazon. Banks also face intense competition and are looking to improve customer experience, increasing engagement and responsiveness as a result."
Noting that there was still room for improvement, Brookes urged brands to explore new technologies such as artificial intelligence and machine learning to deliver integrated, personalised customer experiences across multiple channels.
The study revealed that 43% of Australians used at least five channels to engage brands, including physical stores, contact centres, and social media.
SAP's ANZ head of Hybris, Stuart O'Neill, said: "Consumers no longer view each brand interaction in isolation. They want a consistent experience at every touchpoint. The best-performing brands across industries are looking outside the box and ensuring each consumer interaction is optimised, personalised and, above all, delightful."
Audience data spend more than double in Asia
Demand for audience data is growing across Asia as spending in the sector climbs 2.3x year-on-year in the first half of 2017.
Specifically, Singapore, Japan, and Indonesia emerged the top countries in terms of audience data expenditure, according to Eyeota's 1H2017 Index Report. In Singapore, spending increased 1.6x in the first half over the previous year, while Japan clocked a 5.5x climb.
The report was based on the vendor's internal data of spending across more than 2,400 brands on more than 11,000 campaigns in some 60 countries.
Eyeota CEO Kevin Tan said: "Programmatic advertising has evolved over the past few years, with an emphasis on data-driven marketing strategies. Futher, personalisation plays a larger role in driving the effectiveness of campaigns, forcing brands and publishers alike to employ audience-targeting strategies."
Across the board, brands in electronics and computers doubled their spending in audience data, dedicating 88% of their purchase on business-to-business (B2B) segments. In addition, home and garden brands accounted for 25% of total demand in the retail sector.
Audience data for video campaigns also grew 1.4x in the first half, with overall B2B audience data demand climbing twofold.
Mindshare inks blockchain partnership in Singapore
The WPP agency has signed a partnership agreement with Zilliqa to assess the potential for blockchain to address issues such as contextual advertising and data privacy.
Headquartered in Singapore, Zilliqa tapped blockchain technology to achieve scale and secure applications and its platform was touted to be able to facilitate thousands of transactions per second.
The partnership would explore ways its platform could be used to enable contextual advertising with regards to fake news, support initiatives around data privacy, and develop a tokenisation tool that could be used for publisher and content scoring.
Zilliqa CEO Xinshu Dong said: "Zilliqa's underlying infrastructure has already been applied in applications in the financial services sector; and it is a great move for us to explore the power of a high-throughput distributed ledger in the advertising industry."
The initiative will be trialled out of Singapore from Mindshare's Asia-Pacific FAST Hub.
dentsu X marks its spot in AU
Dentsu Aegis Network has launched 'dentsu X' in Australia, bringing its former Dentsu Mitchell unit to the market.
The move followed the group's rebranding of its media business earlier this year, said the Japanese media agency.
Worldwide, dentsu X operates in 17 markets, including 29 offices across Asia. The Australian outfit will have 100 local employees.
The brand touted a focus on personalised marketing services aimed at helping brands acquire, convert, and retain customers.
Ad TechAdvertiserAgencyAnalyticsAPACArtificial IntelligenceAustraliaChinaDataIndiaJapanMobileProgrammaticSingaporeSocial MediaSoutheast AsiaTwitter