Proving Brand Value: Why Advertisers Need to Rethink the Metrics They Are Using
by Sonja Kroll on 15th Feb 2018 in News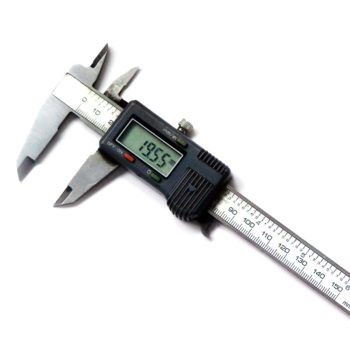 With overall digital ad spend reaching £10.89bn by the end of 2017, up 11% from 2016, according to eMarketer, the digital advertising market continues to show exceptional growth as marketers recognise digital's unique ability to reach large audiences and connect with them in a highly targeted, relevant, and cost-effective manner. Nick King (pictured below), UK managing director, Exponential, looks at different trading metrics and how the market is experiencing a shift towards buying on the basis of vCPM and CPE only.
Mobile accounts for a large section of the growth in digital ad spend, acting as a great vehicle to engage with consumers as people are spending more time online on a smartphone than any other device. The platform presents its own measurement challenges, which link to having an understanding of how consumers use different devices in their everyday lives, enabling marketers to start planning more strategically. As digital complexity increases, the measurement of digital advertising has evolved at a much higher rate.
Over the last few years, an extent of new metrics have emerged to accompany changes in how we value interactions with our ad formats: CPE, CPV, CPCV, vCPM – the list goes on. However, marketers need to ask which metrics bring the greatest value to campaign measurement and buying, especially when using video formats.
The original formalised trading metric, cost per impression (CPM), allowed marketers to manage budgets by being in control of how much they spend per impression delivered, but they aren't able to gain any insight into if this impression had actually been viewed. With average viewability of ads dropping to below 50%, this created a severe problem.
It is over three and a half years since the MRC released its ad impression measurement guidelines. Although many UK agencies seem to have settled on asking that 50-70% of a campaign is viewable, this remains a benchmark rather than a way in which we trade digital media. However, we are now seeing several brands, via their agencies, briefing that they only want to buy on a viewable CPM (vCPM) or cost per engagement (CPE). This is a seismic shift for our industry; and whilst it puts pressure on vendors to deliver quality, brands and agencies are prepared to pay.
By trading on (i.e. only paying for) a vCPM, brands can ensure that 100% of their ads were in view and, thus, a user had the opportunity for their message to be read and understood. With many brands developing their own definition of viewability, everything from the MRC standard through to 100% of the ad for three seconds, they can dial up their expectations, and the cost, as they wish.
However, research by Lumen shows that even if an ad is viewable, there is no guarantee that people are looking at it. Their eye-tracking research shows that just 4% of display ads get more than one second of attention. By buying only ads that have been engaged with (CPE) the benefits are plentiful. A lower number of engaged users is clearly more beneficial than a higher number of passive, uninterested users, or users who may have seen the ad, but had no interest in it due to a lack of relevance. CPE overcomes both challenges. For a user to engage with the ad, it has to be viewable; and if it is engaged with, then the user has given the ad active attention.
As we know from our time at school, if you sat in a lesson letting the information wash over you, you learned very little. But those who interact (or engage), memorise and learn much more. Active attention is key for advertisers, meaning notice taken of someone or something, advertisers try to maximise the interaction between the consumer and the ad to increase engagement and make the advertisement something to remember.
Consequently, there is a great opportunity for ad tech vendors. Full-stack buying technologies and strong creative executions can be allied with a willingness to take on the risk in buying, and sell only viewable and engaged impressions. Both sides of the market will win in this scenario and, in the long term, marketers will deliver a better user experience for the consumer.
AgencyAnalyticsMartechMeasurementMedia SpendMobilePerformanceProgrammaticTechnologyViewability