Personalisation: An Untapped Opportunity for APAC Marketers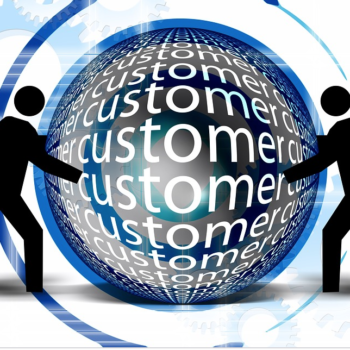 Brands such as Amazon have tapped data-driven personalisation to drive effective marketing plans, but this opportunity remains largely untapped by agencies and advertisers in Asia-Pacific. In this industry byliner, James Sampson, DataXu's Asia-Pacific vice president and general manager, explains why brands in this region need to focus on interpreting user behaviour.
Consumers have embraced multiple devices to the point where smartphones, activity trackers, and tablets have become the norm rather than the exception. According to Appier, the number of multi-device users, on 4+ screens, in Asia increased by 40% between the second half of 2015 and the first half of 2016.
Access to a variety of devices has enabled consumers to find the information they want, whenever and wherever they want it. However, while mobile devices have paved the way for increased flexibility and 24/7 convenience for consumers, their dominance has upended the effectiveness of traditional media plans.
In order to survive and, ultimately, thrive in a world where consumers now expect personalised communications and one-to-one interactions with brands, Asia-Pacific marketing professionals need to change the way they think about and use data. It goes without saying that marketers cannot afford to be unaware of what is relevant to their customers; and the only way to keep up with these ever-changing customer preferences is to use customer data in a more fluid and always-on way.
By putting data to work, including first-, second-, and third-party data, agencies and advertisers alike can gain access to key insights drawn from consumer device usage. More importantly, marketing professionals can use the data to build a cross-device marketing and messaging plan that communicates with people in the manner they prefer, and prompt incremental sales.
Here, the real-time element of cross-device marketing is crucial. Because, if the data is not current, it can lead to wasted budgets or missed opportunities. One example would be if a consumer was browsing for headphones and then completed a purchase. If the cross-device graph was not updated in real-time, this consumer could still be targeted with an ad for the headphones they already bought, resulting in a waste of marketing budget and an annoyance for the customer.
The world's most successful brands are masters of creating positive customer experiences on all devices. In order to deliver a relevant and delightful experience, though, you need to know who your customer is.
Identity and data-management technology gives agencies and advertisers the newfound ability to amalgamate disparate sources of data and identify individuals across platforms through aliases and links. This technology-enabled, 360-degree view of consumers provides insights on how they are using the devices in their life – be it for browsing, comparing, or purchasing. Armed with this knowledge, you can deliver relevant content where consumers are and at the time they are most likely to convert.
Recent research into inbound travel trends to Japan by Sojern reveals that, while Southeast Asian travellers tend to use their mobile device as a tool for initial research, mobile use decreases as they progress further down the funnel. At the final stage, desktop dominates 90% of travel bookings.
Fully understanding this buying journey through cross-device technology would enable marketers to launch and maximise the effectiveness of a cross-channel campaign. In this instance, for example, they should first serve awareness messages on mobile, before serving up offers on desktop closer to the time of conversion.
According to another study commissioned by Salesforce, nearly 60% of consumers ranked personalisation as an essential factor in their purchasing decisions. Over 50% said they were at risk of losing interest in their buying journey if a brand did not target them with personalised content.
Tech giants like Amazon have turned data-driven personalisation into an incredibly effective marketing strategy, but personalisation remains an untapped opportunity for many agencies and advertisers in the region. Marketers need to operate proactively and focus on understanding and interpreting user behaviour, not just on demographic data alone. These behaviours, which reflect the personality, aspirations, and the ever-changing needs of customers, are critical in gaining the detailed insights needed to ensure campaigns are as targeted as they possibly can be.
Is your company using personalisation yet? If not, you should be considering it, because personalisation does work. Some 35% of Amazon's sales are attributed to personalised suggestions they offer based on a consumer's profile.
Marketing professionals with access to a complete view of customer behaviour across devices gain the enviable advantage of being able to deliver one-to-one messaging at scale, based on what they know potential customers will be interested in.
The recent Cambridge Analytica scandal, which affected more than one million people each in the Philippines and Indonesia, was a massive jolt and pushed everyone to start paying more attention to the role of data protection and transparency.
The overarching lesson for marketers here is the need to evolve and adapt quickly to changing regulations and customer expectations.
When data is activated successfully and transparently, your revenue numbers will increase. A data-backed, cross-device marketing strategy executed properly will drive both online engagement and offline sales for your organisation.
Retooling your marketing strategy to emphasise data and analytics and a non-siloed view of your customer is critical to evolving your business and keeping pace with our device-dominated world. And, as consumers increasingly engage in omnichannel shopping experiences, a laser focus on data-driven marketing across all channels will enable marketing professionals to put their best foot forward every step of the way.
AdvertiserAnalyticsAPACBrandingContentCross-DeviceCustomer ExperienceDataPersonalisation