Weekly Focus: Singapore Online Marketplaces Snag £106.82m in Funds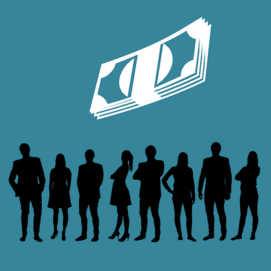 This week, two of Singapore's online marketplaces, Carousell and Carro, have secured funds totalling USD$145m (£106.82m), while Alibaba says it has acquired South Asian e-commerce platform, Daraz.
Classifieds site Carousell snagged USD$85m (£62.62m) in its Series C funding, which also saw the addition of DBS Bank as a new investor and retail partner. Co-led by Rakuten Ventures and EDBI, the latest round was once again joined by existing investors 500 Startups, Golden Gate Ventures, and Sequoia India.
The new funds will be used to further beef up Carousell's capabilities in artificial intelligence (AI) and machine learning, including skillsets. The online platform boasts more than 144 million listings and has sold 50 million items since its inception.
It started deploying AI and machine-learning technologies last year to fight fraud as well as introduce new features, such as Smart Listings, as well as personalised browsing and chatting experiences. It also introduced new categories on its marketplace including cars, property, jobs, and financial services.
Carousell's co-founder and CEO, Quek Siu Rui, said: "In the past six years, we've gathered a lot more data, feedback, and learnings about the problems and friction people face when buying and selling online.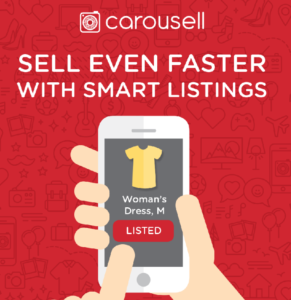 The investment will enable us to continue building up our teams with top-tier talent to accelerate our development of highly anticipated features and more AI and machine-learning capabilities."
The new funds also will go towards the launch of more categories and bolstering its presence in the region's key markets. The site currently operates in 19 cities across seven markets in Asia.
New investor DBS said it plans to offer financial products and payment services on the online marketplace.
The Singapore bank's group CEO, Piyush Gupta, said: "We're stepping up our participation in ecosystems, improving the customer journey, and using data to inform our offerings. The investment in Carousell further builds on that. As a strategic partner, we can leverage Carousell's platforms to connect to its community both inside and outside of Singapore."
DBS operates its own car marketplace, launched last year, which links sellers and buyers of automotive vehicles, as well as a property marketplace, which matches tenants to landlords. The bank also introduced an electricity marketplace following the liberalisation of the power market in Singapore earlier this year, touted to help households seamlessly switch to other retailers.
Carro Aims to Improve Automotive Ownership Lifecycle
From classifieds we move to used car online marketplace Carro, which has secured USD$60m (£44.2m) in Series B funding and added Facebook's co-founder Eduardo Saverin, amongst others, to its board.
The Singapore startup said it will use the new funds to "double down" on its online platform and support its operations in emerging markets.
The latest round was jointly led by Softbank Ventures Korea, Insignia Ventures Partners, and B Capital Group, with existing investors Venturra, Singtel Innov8, Golden Gate Ventures, and Alpha JWC also participating.
It also added three new members to its board including Saverin, who is co-founder and partner of B Capital, Insignia's founding managing partner Tan Yinglan, and Softbank's partner Sean Lee.
Founded in 2015, Carro aims to help car owners buy and sell their vehicles quickly. Just last month, it pledged to complete a sale within one hour.
Carro CEO Aaron Tan said: "The expertise [the investors] bring to the table will allow us to continue scaling up our online marketplace as well as Genie Financial Services, Carro's own financial services company, which is already profitable. With credit approvals in just a few minutes, the purchase of any car can be done in 30 minutes or less.
"We will double down on our online marketplaces and financing in emerging markets this year. Ultimately, we want to improve the experience of selling and buying a car, as well as provide access to capital to the next billion people", Tan said.
Last year, the site processed more than USD$250m (£184.17m) worth of vehicles across Singapore, Thailand, and Indonesia. Its Genie Financial Services also originated more than USD$100m (£73.67m) in loans and amassed a loan book of almost USD$40m (£29.47m).
According to Carro, consumers' willingness to buy larger ticket items online such as cars would grow together with their trust in online commerce.
Noting that the automotive industry lacked trust, Savein said: "With Carro's proprietary dealer operating system, we believe their unique knowhow of the various C2C (consumer-to-consumer), C2B (consumer-to-business), and B2B (business-to-business) market models will place Carro in a very good position."
Apart from facilitating the sale of used cars, the online marketplace now also offers other related services such as auto financing, insurance brokerage, and roadside assistance.
Alibaba Further Expands International Presence
The Chinese e-commerce giant has acquired South Asian online retail platform, Daraz Group, making it a wholly owned subsidiary under Alibaba.
The company did not reveal financial details involved in the acquisition, but said the move further extended its presence outside of China. Alibaba in 2016 purchased a controlling stake in Southeast Asian e-commerce site, Lazada Group.
Alibaba CEO Daniel Zhang described Daraz's team as "a natural fit" with its belief that long-term economic development in the region would depend on a technology-driven commerce ecosystem.
Founded in 2012, Daraz operates sites in Pakistan, Bangladesh, Sri Lanka, Myanmar, and Nepal, supporting 30,000 sellers and 500 brands on its platform. Some two million products currently are listed on its marketplace, including household goods, fashion, and grocers, which serve five million customers.
Post-acquisition, Daraz would continue to operate under its own brand name.
This content was originally published in RetailTechNews.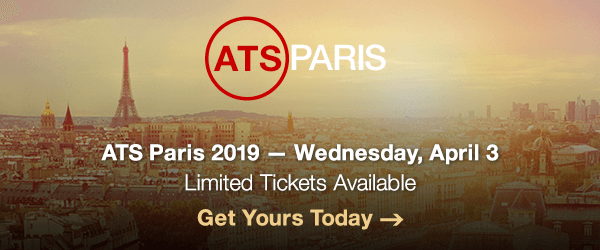 TagsAIAlibabaChinaCustomer ExperienceDataE-CommerceMobilePaymentPersonalisation