European Advertising Market Doubled; Adobe Acquires Magento Commerce
by Sonja Kroll on 25th May 2018 in News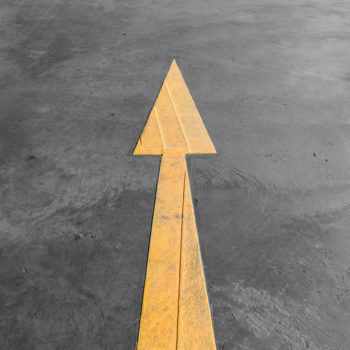 ExchangeWire rounds up some of the biggest stories in the European digital advertising space. In this week's edition: European Advertising Market Doubled Since 2012; Adobe Buys Magento Commerce for USD$1.68bn; PubMatic's Quarterly Mobile Index Finds Continued Header Bidding Growth; Sonobi Launches Consent Management Platform; Mediarithmics Expands to UK; and Data Verification Provided by Ericsson Emodo.
European Advertising Market Doubled Since 2012
IAB Europe presents new figures for the European advertising market. With social, mobile, and video pushing growth, the advertising market in Europe has doubled since 2012 from €24.8bn (£21.7bn) to €48bn (£42bn). For 20 out of the 27 markets included in the study, the IAB also reports double-digit growth rates. Mobile is the big winner, garnering 40% growth, and now dominating display advertising with a share of 42%. Video currently holds more than 25%.
Search advertising, however, remains the strongest online advertising medium: with a growth rate of 14.4%, the segment now comes to a value of €21.9bn (£19.2bn) and is, thus, still ahead of display at €19.3bn (£16.9bn).
While the top-growth markets are located in Eastern Europe – led by Belarus (33.9%) – the established advertising markets are also up. The UK advertising market grew by 14.3%; in Sweden the growth rate has come in at 18.4%. The top three advertising markets in Europe are the UK (€15.5bn), Germany (€6.6bn), and France (€5.1bn).
Adobe Buys Magento Commerce for USD$1.68bn
Having co-operated since 2016, Adobe and Magento Commerce have now agreed on the acquisition of the commerce platform for USD$1.68bn (£1.25bn). The acquisition will allow Adobe to integrate the e-commerce capabilities of Magento into their Experience Cloud, essentially providing a single platform for B2B and B2C customers. Magento's platform combines order management and predictive intelligence with Magento's open-source e-commerce solution.
"Embedding commerce into the Adobe Experience Cloud with Magento enables Adobe to make every moment personal and every experience shoppable", says Brad Rencher, executive vice president and general manager, Digital Experience, Adobe. "Adobe and Magento share a vision for the future of digital experiences that brings together Adobe's strength in content and data with Magento's open-commerce innovation", adds Mark Lavelle, CEO, Magento. "We're excited to join Adobe and believe this will be a great opportunity for our customers, partners, and developer community."
Lavelle will continue to lead the Magento team as part of Adobe's Digital Experience business, reporting to executive vice president and general manager Rencher. The transaction is expected to close during the third quarter of Adobe's 2018 fiscal year, subject to regulatory approval.
PubMatic's Quarterly Mobile Index Finds Continued Header-Bidding Growth
Mobile continues to push header-bidding growth. According to the Q1 2018 Mobile Index by PubMatic, the header bidding impression volume rose 70% year-on-year in Q1 2018, including a 102% increase in header-bidding-enabled mobile ad spending between Q1 2017 and Q1 2018. In EMEA alone, mobile web header bidding has seen exponential growth of 849% since Q1 2017.
Mobile growth is driven by apps, PubMatic says, with monetised mobile ad impression volume through the PubMatic platform rising 56% year-on-year. Mobile also reached a 37% share of video impressions worldwide in Q1 2018, compared to 15% in 2017.
"With advancements in monetisation technology, such as server-side header-bidding integrations, app developers can now experiment with their demand partner setups to find the optimal yield", concludes Nishant Khatri, VP product management, PubMatic.
Sonobi Launches Consent Management Platform
Prior to the GDPR coming into effect today, tech provider Sonobi has launched a privacy-by-design Consent Management Platform to enable publishers to collect consumer consent transparently and in compliance with GDPR legislation. Dubbed 'JetStream', the platform supports people-based advertising and provides a publisher-led universal consumer ID solution that applies to all monetisation channels.
"Most, if not all, consent products in the market are not complete compliance solutions. They are stopgap measures to ensure continuing liquidity within the advertising sector", said Gareth Holmes, vice president international, Sonobi. "This is a complete product that has been developed to ensure that addressable solutions to GDPR are brought to the forefront in a way that ensures that publishers receive consent from their audience in driving advertising solutions."
The solution provides publishers the tools to manage GDPR compliance for all header-based, waterfall-tag-based, and publisher-direct ad server integrations, allowing to manage GDPR consent and compliance across desktop, mobile web, email, and in-app, as well as full consent management to the individual consumer.
Mediarithmics Expands to UK
French data marketing platform mediarithmics is expanding to the UK and opening an office in London. Led by Graeme Finneberg as country manager, mediarithmics wants to establish itself in the UK through local leadership and continue to expand into international markets. "Having a local presence and an experienced leadership is key to success", says Gregoire Fremiot, CRO, mediarithmics.
Mediarithmics recently raised funds with Ventech and Jaïna Capital, earmarked not only for further development of their activities in the French core market, but also developing their European business.
Data Verification Provided by Ericsson Emodo
Ericsson's mobile advertising and monetisation platform, Emodo, is providing a verification solution for advertisers. The independent verification tool validates the accuracy of mobile audiences and ad campaigns on the basis of location data from carriers that has been anonymised and aggregated. This serves as a 'yes or no' check to verify the accuracy of location-based audiences and media buys.
"Data verification has the potential to change the game in mobile advertising", comments Paul Cheng, GM, Ericsson Emodo. "Until now, bad data has limited campaign effectiveness and led to billions of dollars in wasted ad spend. Emodo is in a unique position to offer the industry a high-quality, accurate alternative; and we're committed to diminishing data inaccuracy and media fraud. We're proud to offer our product at no charge so that everyone can understand the current status of their mobile data quality."
To use the tool, advertisers need to implement an standard tag into their location-aware mobile ad campaign or send an exposure file. The resulting data stream is analysed and validates the location of the users at the given moment. Reporting for advertisers includes daily impressions or audience stats relating to preset audience or geotargeting parameters.
DataDisplayE-CommerceEMEAHeader BiddingMobileMonetisationTransparency