Ad Blocking Rates Decreasing; Vista Buys Majority Stake in Integral Ad Science
by Sonja Kroll on 8th Jun 2018 in News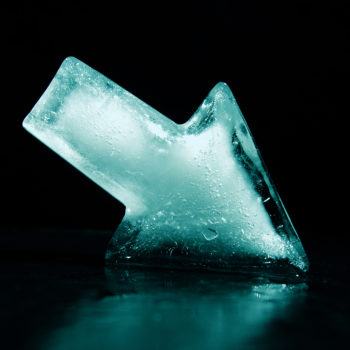 ExchangeWire rounds up some of the biggest stories in the European digital advertising space. In this week's edition: Ad Blocking Rates on the Decrease Since 2016; New Majority Stakeholder for Integral Ad Science; Outbrain Acquires AdNgin; Fyber Supplies FairBid Mechanism to Facebook Audience Network; Video Study: Longform Video Ads Keep Users Engaged; and Amobee Integrates with ownerIQ.
Ad Blocking Rates on the Decrease Since 2016
Monitoring ad blocking activities for the past two years, a two-year ad blocking audit among the members of the AOP now shows that ad blocking levels have decreased since their peak in 2016: At 12.6% in Q2 2016, the ad blocking rates declined to a low of 11.3% in Q3 2017. The average rate during 2017 was 11.6%, compared to 12.3% in 2016.
According to the AOP, desktop ad blocking declined in Q2 to Q4 2017 to 29.9%, while on mobile ad blocking doubled over the past two years. However, the ad blocking rate on mobile remains low at 1.3% in Q4 2017. Nonetheless, the AOP warns that revenues are still lost due to ad blocking. Across the AOP members covered by the audit, the estimated total loss due to ad blocking amounts to £13.7m in 2017. Despite decreasing ad blocking rates this represents a 27% increase of the total 'lost' revenue when compared with the figures from 2016.  The median annual individual publisher revenue 'loss' across this period is £627,996.
"These latest statistics confirm the general view across the industry that ad blocking rates have plateaued, although there is a gradual increase in its usage on mobile – which again will not come as a surprise. The audit, however, does clearly demonstrate that ad blocking continues to have an impact on publisher revenue and the issue remains high on the agenda for our members", says Richard Reeves, Managing Director, AOP. "We are continuing to monitor the trend and are working with our members and industry partners to drive home the need for a collaborative and considered approach to education surrounding an ad-funded internet."
New Majority Stakeholder for Integral Ad Science
Verification specialist Integral Ad Science has agreed to the acquisition of a majority stake by private equity firm Vista Equity Partners. Vista will join existing IAS shareholders Accomplice, August Capital, and Sapphire Ventures.
The massive investment is an opportunity for IAS to develop their offering further. Says Scott Knoll, CEO, IAS: "With the support from Vista, we will continue to focus on enhancing our verification capabilities to protect our customers' assets while applying our expertise and data to help our clients to influence more consumers and grow their businesses around the globe."
"Our goal at IAS was to find an investment partner that shared our vision and commitment to leveraging our expertise and data to provide valuable products and solutions that our customers depend on," adds Don Epperson, Executive Chairman, IAS. "With Vista's support, we can continue to scale our business and build solutions that help our clients protect and grow their digital investments."
The transaction is expected to fully close in Q3 2018.
Outbrain Acquires AdNgin
Acquisition number six for Outbrain: The native advertising platform has bought Israel-based AdNgin, a UI optimising company. The acquisition is to help Outbrain provide personalised, interest-based recommendations to users.
"AdNgin removes the guesswork of digital advertising, allowing us to automate the optimisation of our reader experience," explains Asaf Porat, Head of Global Operations, Outbrain. "It's fascinating to see a technology that can make continuous improvements and lead to significant uplifts of RPMs and CTRs." AdNgin provides personalisation based on the audience's individual, visual preferences.
According to Outbrain, the AdNgin capabilities were tested in a six-month pilot, culminating in double-digit CTR lifts. "As we're innovating our platform with transformative initiatives — in-feed autoplay video and endless feeds of content discovery — we can't forget what makes Outbrain perform in the first place: reader personalisation; from the personalisation of content to the personalisation of UI," said Yaron Galai, Founder, and CEO at Outbrain. "This acquisition will help us seamlessly focus on the entire, personalised journey."
Amnon Lahav, Co-Founder of AdNgin, will stay on board post-acquisition in a new role as Head of UI Optimisation. The financial details of the acquisition were not disclosed.
Fyber Supplies FairBid Mechanism to Facebook Audience Network
Berlin-based mobile ad tech provider Fyber is helping Facebook's Audience Network with header bidding in the mobile app environment. Fyber's FairBid technology enables real time bidding on mobile app impressions, while still maintaining the direct SDK relationship with the publisher.
"Fyber FairBid combines our proprietary real-time bidding exchange focused on in-app with our strong mediation platform to bring transparency, yield optimization and more automation to mobile publishers and app developers," said Offer Yehudai, President at Fyber. "Through our technological capabilities, and through strategic partnerships with ad networks like Facebook Audience Network, we are eliminating inefficient waterfalls that leave  money on the table. At the same time, publishers can still enjoy the ad rendering benefits offered by these networks as the SDK integrations with their clients are maintained."
Fyber says that their proprietary technology works as an independent, unbiased platform which eliminates the "waterfall". I.e. it does not prioritise its own marketplace or ad network over ads from other mediated networks but the highest bid wins. Hence, SDK networks can access more in-app inventory yet allow their advertisers to outbid other buyers in real-time.
Video Study: Longform Video Ads Keep Users Engaged
According to Adyoulike's first State of Native Video report, smartphone users are more likely to engage with long-form video ads than with short clips. Based on aggregate data from Adyoulike's platform, the report finds that almost three quarters of mobile users (72%) who have watched 6 seconds will continue to watch and engage with video up to 22 seconds. In premium environments, mobile users are significantly more engaged than desktop users when watching native video spots for 15 to 22 seconds.
Thus, Adyoulike finds that the optimum length for native video ads on mobile devices is 15 - 22 seconds, after which video views decline sharply. Users who watch via mobile devices tend to be more engaged than desktop users after as short a viewing length as 6 seconds. However, longer video content in premium publisher environments, also keeps mobile users engaged when the content interests them.
"Key data in this report disrupts well-held assumptions that less is always more around optimal video length. Perhaps of equal importance, this Native Video report counters one of the modern myths of digital advertising – that there is a fundamental decline in user attention due to the growth of online feeds, smartphone penetration and the myriad different distractions we face digitally nowadays," said Dale Lovell, co-founder, Adyoulike.
As for VTRs and viewability, Adyoulike finds that VTR for native video have remained stable in 2018 on the open web, with average view-through rates of around 40 percent. Viewability of native video is 60 percent, consistent with average viewability scores for native display units.
Amobee Integrates with ownerIQ
Amobee is the first DSP to directly integrate with ownerIQ, allowing customer access to their unmodeled retail and brand-specific second-party data. For Amobee that means access to ownerIQ's data products Active Shopper and Second-Party Connect. E-commerce purchase data from endemic brands and retailers is part of the integration, allowing quicker scaling and larger audiences, Amobee says. Bryan Everett, Senior Vice President of Global Business Development, Amobee: "ownerIQ allows further differentiation of Amobee's offering and options, giving ambitious marketers looking to go beyond buying a better understanding of their target audiences and how to reach them with messaging that resonates."
Chris Greig, SVP, Strategic Relations, ownerIQ: "Collaborating with Amobee on our first DSP integration was a good fit because Amobee has a complementary client set and is focused on quality data; customers are now able to use our Active Shopper product immediately with permissioning made possible through our data sharing platform, CoEx."
Through the cooperation, Amobee and ownerIQ are proactively presenting data from more than 600 brands and retailers to clients, allowing for faster access to permissioned audiences.
Ad BlockingEMEAHeader BiddingInvestmentMeasurementMobilePersonalisationTargetingVideoViewability