ADmantX Launches Homepage Intelligent Solution; PubMatic Releases Report on Supply Path Optimisation
by Mathew Broughton on 14th Jun 2019 in News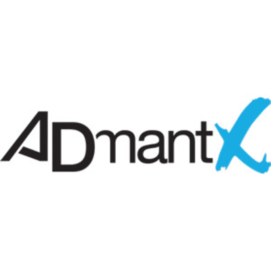 In this weekly segment, ExchangeWire sums up key industry updates on ad tech from around the European region – in this edition: ADmantX launches Homepage Intelligent Solution to help boost ad revenue for publishers; PubMatic releases report on supply path optimisation; Programmatic Guaranteed: Smart is now activated globally within Google Display & Video 360; CAN launches ethical advertising initiative; IX Open highlights: Index Exchange covers new programmatic industry leaps in identity, speed and partner value; and Adjust secures one of Europe's largest funding rounds in 2019, raising USD$227m (£178.5m).
ADmantX launches Homepage Intelligent Solution to help boost ad revenue for publishers
ADmantX, a leading data provider of natural language processing (NLP) semantic-based solutions, today announces the launch of its Homepage Intelligent Solution for publishers.
The new solution will help publishers boost their ad revenue by making their homepage more accessible to advertisers, whilst also improving the profiling of their readers. By conducting a granular content analysis of the articles within headlines, and abstracts on a publisher's homepage, ADmantX will be able to place ads in the right context, with true personalised management of brand safety (Brand Care) while improving the publisher's ability to create 1st party profiles.
A homepage has always been a relevant, but also a difficult piece of inventory for a publisher because of its design, with multiple scroll sections, and headlines changing throughout the day. As a result and because of brand safety concerns, some advertisers have been selective in advertising on a homepage. Additionally, the difficulty of understanding readers' interests on homepages has impacted the 1st party profiling capabilities for many publishers.
ADmantX's new Homepage Intelligent Solution will now be able to offer a complete semantic advanced analysis of publishers' homepages taking into account the different scrolling sections as well as a full analysis of all the contents available to readers for each different browser and type of screen resolution at any moment. The ability to manage each scrolling section, for context and brand safety, will allow publishers to develop more personalised offerings while boosting their insight capabilities.
PubMatic releases report on supply path optimisation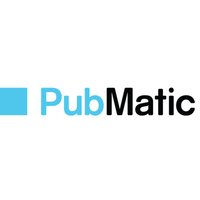 PubMatic has released a white paper, Understanding Supply Path Optimization¸ which outlines options that agencies and advertisers have to solve these problems and why they exist in the first place. Spoiler alert: as the title suggests, the solution will begin with changing which impressions buyers allow to exist within their auction.
Programmatic advertising is projected to reach nearly $100bn (£78.7bn) in spend globally in 2020. To put that into perspective, in 2015, programmatic advertising spend was less than a third of that, totalling approximately $30bn (£23.6bn). That kind of growth is astounding in any industry, and it comes with growing pains and unique challenges.
For ad tech, some of the largest challenges have been related to fees, quality and auction transparency. How much of each dollar an advertiser spends gets to the publisher? Which companies are taking a piece out of that dollar? What value are does each company on the supply chain add?
To help provide more clarity and actionable insights for DSPs, agencies and advertisers interested in implementing SPO, the primer delves into the following:
– What SPO is, and how it works.
– Why buyers are employing SPO strategies.
– How to effectively implement SPO programs.
– How to measure the success of SPO efforts.
– What the future state of SPO looks like.
Programmatic Guaranteed: Smart is now activated globally within Google Display & Video 360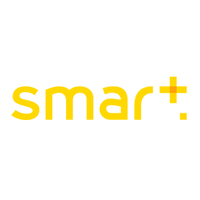 Smart, a leading independent ad monetisation platform is pleased to announce that it is expanding its Programmatic Guaranteed capabilities with its worldwide activation within Display & Video 360. Programmatic Guaranteed deals allow publishers and advertisers to execute direct transactions by taking advantage of programmatic automation and efficiency and eliminating manual processes. Programmatic Guaranteed allows advertisers to reach 100% of impressions on a specific ad slot/page/website. For publishers, Programmatic Guaranteed helps ensure that buyers will buy 100% of the inventory they've reserved.
All publishers using both Smart's Ad Server and SSP are now able to set Programmatic Guaranteed deals with all buyers using Google Display & Video 360 DSP without restrictions.
Andrew Buckman, COO, at Sublime, a global high-impact marketplace argues "Over the past year, we have been successfully activating programmatic guaranteed campaigns with Smart. They have enabled us to develop a new offer that combines the best of direct with programmatic. Full activation with Google Display & Video 360 will give us the opportunity to strengthen our partnerships with agencies and advertisers. We can't wait to make use of it."
Smart has been providing Programmatic Guaranteed capabilities for over a year now to leading players on both the buy and the sell sides. It now represents over 20% of the total deals' spend on Smart RTB+ and has been the fastest growing transaction mode this year with over 500% Q1 2019 vs Q1 2018.
For Benoit Coucke, Global Trading Director at Tradelab "Programmatic Guaranteed is a right tool to increase revenue and drive efficient improvements to campaigns. It is really interesting for the buyers to know how their advertising budget is being spent and also for any brand that has a strong sense of who their target audience is. Programmatic Guaranteed has evolved quite quickly in the ad industry and Smart evolves quickly as well, helping business-oriented players and partnering with a giant such as Google."
CAN launches ethical advertising initiative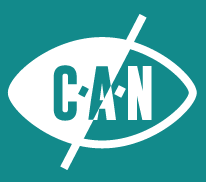 On 12th June 2019 the Conscious Advertising Network (CAN) announced its official launch to take a stand against unethical practice in advertising. CAN's mission is to stop advertising abuse by highlighting the conscious choices advertisers and agencies can make to ensure good practice.
CAN is a voluntary coalition of over 30 organisations set up to ensure that industry ethics keeps pace with the technology of modern advertising. The launch event, hosted by ISBA, featured a host of prominent speakers from supporting organisations:
– Phil Smith, Director General, ISBA
– Amir Malik, Digital Marketing Expert, Accenture Interactive
– Carolina Hernandez, Office of the High Commissioner for Human Rights, The United Nations
– Jake Dubbins, Co-Chair, The Conscious Advertising Network
"We're delighted with the response and the support we've received so far from so many prestigious organisations," commented Jake Dubbins, Co-Founder at CAN. "The advertising industry, from brands and agencies to adtech, is perfectly placed to consciously change both their operations and the content they produce in pursuit of making communications that are better for all."
"It is CAN's ambition to eradicate ad fraud, prevent brands from funding hate speech or deliberately misleading 'fake news' and to ensure that people are viewed as active, consensual participants in their own online experience."
CAN has developed a set of six manifestos, with the aim of getting their principles embedded in every UK agency brief; anti ad-fraud, diversity, informed consent, hate speech, children's wellbeing and fake news.
Organisations such as The NUS, The Body Shop and Merkle | Periscopix are amongst those partnering with CAN to lend their support to the initiative.
IX Open highlights: Index Exchange covers new programmatic industry leaps in identity, speed and partner value

Index Exchange (IX), one of the world's largest independent ad exchanges, recently unveiled new and powerful innovations that foster real-time, personalised connections between brands and audiences at its IX Open event series.
Headlining a range of product announcements, Index Exchange debuted its IX Library, comprised of the programmatic industry's most powerful set of solutions for Identity and user experience on the trusted web. The company also detailed new features that enhance speed to deliver more value to both publishers and the brands that rely upon them for trusted content, bringing parity with the Walled Gardens and leveraging machine learning.
Index Exchange's cornerstone product, the IX wrapper, was rebranded to the IX Library. The wrapper evolved from its beginnings as a revolution over the waterfall to a platform product with a robust ecosystem. In its next phase, it brings even more innovation, adaptation, and optimisation for partners.
Other key product release announcements at the event included:
– Adaptive Timeouts: By measuring device and network conditions, the Adaptive Timeout feature leverages machine learning via an algorithm that determines a custom, intelligent timeout for each individual user on each individual page view.
– RTI Integration with LiveIntent: IX announced its integration with LiveIntent via the RTI Framework. By adding LiveIntent's robust identity graph driven by email, marketers gain more choice and can target key people-verified audiences tied to a validated and active email hash.
– Matched Audiences: IX is extending the ability to support audience-based deals using people-based graphs, via its newly unveiled Matched Audiences product.
IX also previewed a variety of upcoming features:
– Publisher Sonar: Publisher Sonar is a new extension to the IX Library which unlocks people-based advertising in a world without third party cookies.
– Blackbird: With the introduction of Blackbird, IX is offering industry leading opt-out controls for consumers, via a simplified and persistent people-based opt out.
"IX Open is always one of our most exciting weeks of the year because we get to share new products that will undoubtedly improve the programmatic ecosystem, while helping our partners achieve their goals more efficiently and effectively," said Andrew Casale, President and CEO of Index Exchange. "With the consumer perception of ad tech on the decline largely driven by mainstream media attention, it's imperative we put consumer trust at the forefront of any future solutions brought to market. The features we've launched do exactly this, and we look forward to putting the consumer first and pioneering a more trusted ecosystem on the road ahead."
Adjust secures one of Europe's largest funding rounds in 2019, raising USD$227m (£178.5m)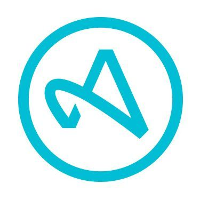 Adjust, the industry leader in mobile measurement and fraud prevention, today announced it has raised USD$227m (£178.5m) in a new round of funding. Led by investors Eurazeo Growth, Highland Europe, Morgan Stanley Alternative Investment Partners and Sofina, it is one of Europe's largest capital raises in 2019. The financing round brings Adjust's total funding to $250m (£196.6m).
As mobile continues to shape today's marketing practices, Adjust will use the funding to expand its product suite in order to provide marketers with a single platform for all their needs. Adjust will also increase its presence in new and existing regions.
"This latest round of funding will be instrumental as we continue to unify brands' marketing efforts, making marketing simpler, smarter and more secure. The investments we make in our product will further empower our clients to move the needle in their markets, as we become mobile's definitive growth engine," said Christian Henschel, Co-founder and CEO at Adjust. "Alongside our existing investor Highland Europe, we're pleased to welcome Eurazeo Growth, Morgan Stanley Alternative Investment Partners and Sofina on board who share our goal and will play a fundamental part in accelerating our growth strategy."
TagsBrand SafetyEMEAFraudMobileProgrammaticPublisherSupply Side