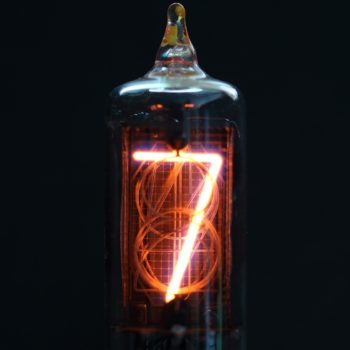 We will be hosting our first event in the Nordics in over eight years on Tuesday, 19th February. ATS Stockholm will focus on the key areas affecting the industry as we head into an uncertain decade for digital marketing.
Are we pivoting from precision to predictive marketing? Is the industry ready to look beyond the cookie? And what future can digital media buyers and sellers expect. With all that in mind I have outlined seven key reasons to come this year's ATS Stockholm.
1. The 'programmatic is everything' doctrine
Programmatic is in for a revamp over the next decade. You could argue that programmatic in the 10s was predominantly about online display retargeting layered with complexity. The next ten years for programmatic marketing is about all aspects of biddable media (search, social, display et al.)
Our session at top of the day will focus on the PIE ("programmatic is everything") doctrine. We will be discussing how PIE needs to become a critical strategy for marketers, as TV, OOH, audio and all major media channels become data-driven.
This will have a critical impact on the supply chain over the coming decade, particularly around tech and the service layer. Consolidation coupled with an API-enabled ecosystem will mean fewer ad tech vendors on the execution layer. But there is going to be a huge growth in services as complexity increases for marketers.
2. How the industry will move beyond the cookie and look to solve the identity challenge
The last twenty years of online display advertising have been about the third-party cookie. Our entire industry has been built on this foundation of JavaScript on page. With the arrival of privacy legislation (GDPR and CCPA), as well as anti-tracking functionality in popular web-based browsers, the industry needs to reconsider identity - and how it will work in this new, privacy-first era.
Is identity contextual-only now? Can machine learning fill the identity gaps in the programmatic wastelands of Safari and Firefox? And what happens when Chrome defaults to privacy in its browsers by making users opt in to third-party cookies.
As an industry we MUST factor in all these eventualities. This will be discussed at length at ATS Stockholm, and every single event we do this year. Because it is the defining issue in this industry right now.
3. The state of the service layer
The word 'bullish' underestimates my outlook on the service layer in the coming decade. We are now in the privacy-first era. First-party data will dictate the success of any media business in this new decade. Context cannot carry the load on its own. As such, we will see the rise of a thousand walled gardens in this new ecosystem.
Will brands be able to navigate this maze of walled gardens? The answer is a simple one: NO. In-housing is great for search and - in some cases - online display, but it falls over when you factor in 'thousands' of data-driven media entities.
Despite the negativity around the holding groups, the service layer has never been more important. The question is: what model will work in the new decade?
4. Evolving publisher monetisation in the privacy-first age
Passerby traffic will not pay the bills for publishers going forward. But what monetisation playbook is going to work in the 20s for publishers? Contextual? Forced logins to acquire first-party data?
These are big strategic questions for publishers, especially when you work on quarterly horizons. At ATS Stockholm we will discuss the future of publisher monetisation - and what strategies will work best.
5. Connected TV: a real opportunity in the Nordics
CTV is the hottest area in digital marketing. The reasons are obvious: TV ad money is still ring-fenced; the duopoly is kept at arm's length (although you could argue that Google already owns a USD$25bn chunk via YouTube); and M&A multiples for CTV ad tech remain frothy.
But is it a real opportunity for European buyers, sellers and ad tech in 2020? Afterall, CTV inventory is thin on the ground across most markets - with broadcasters remaining overly cautious about data-driven buying in TV.
At ATS Stockholm we will discuss with buyers, ad tech and broadcasters whether CTV can take off in the Nordics this year - or if it's more of a multi-year opportunity.
6. In-app the real opportunity for programmatic
In-app has long been overlooked by brand advertisers. Mobile gaming inventory, for instance has been viewed by brands as unsafe (an interesting strategy when juxtaposed against the UGC garbage on Facebook and YouTube). But current events may well change the fortunes of in-app inventory. Yes, you guessed it, ITP and privacy regulation are likely to propel in-app to front-of-mind for programmatic buyers.
With a persistent ID, no regulatory oversight (for now), and no browser gatekeepers, is in-app poised to attract significant budgets? Will 2020 be the year of programmatic for mobile? We discuss how this might happen, and what strategies buyers should look at, to safely trade across a wild ecosystem.
7. How ad tech can add value in the 20s
It is hard to underestimate the crucial role ad tech has played in the monetisation of digital media over the past twenty years - from Facebook to Google to online display. The cookie has been crucial to this success. But with the advent of ITP and privacy regulation, the outlook looks challenged.
Ad tech needs to find a way to evolve around these new realities, looking beyond the cookie and online display. It needs to build tech that solves underlining industry problems and act as the monetisation layer for the eventual digitisation of all media channels. We will discuss this opportunity for ad tech, and it will get there.
Look forward to seeing you all in Stockholm on 19 February. You can view the full agenda, our speakers, and buy tickets here.
Ad TechAgencyATSIdentityIn-AppProgrammaticPublisherTV