Alibaba Gains Majority Stake in Sun Art; TCF Not GDPR Compliant, Says DPA
by Grace Dillon on 23rd Oct 2020 in News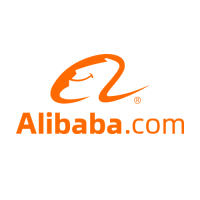 In this weekly segment, ExchangeWire sums up key industry updates in ad tech from around the globe. In this edition: Chinese holdings giant Alibaba acquires a majority stake in supermarket chain Sun Art Retail; the EU's data supervisor, the Belgium-based DPA, declares that the IAB Europe's TCF does not comply with GDPR; the DOJ launches a landmark lawsuit against Google over allegations of monopolistic business practices in Search; and short-form video platform Quibi throws in the towel.
Holdings titan Alibaba has announced that it plans to buy a majority stake in supermarket chain Sun Art. The Group intends to spend USD $3.6bn (£2.8bn) to acquire a 72% share in Sun Art by buying equity from France-based Auchan Retail, which currently holds around 51% of the equity interest in the chain.
The deal will see all of Sun Art's 484 brick-and-mortar stores become part of Alibaba's existing food-based companies, including supermarket platforms Taoxinda and Tmall, as well as logistics service Cainiao and food-delivery firm Ele.me.
The plans mark a renewed investment from Alibaba into the supermarket giant – the conglomerate bought 36.16% share in Sun Art for around USD $2.88bn (£2.22bn) back in 2017. As is the case with the latest acquisition push, the investment formed part of Alibaba's "New Retail" strategy. New Retail, according to TechCrunch, seeks to blend online and offline retail by "turning physical stores in pickup points for online orders, integrating supply chains and enabling shoppers to use the same digital payment methods on its e-commerce platforms and in brick-and-mortar stores".
With consumers noticeably shifting to ecommerce (in no small part due to the ongoing pandemic), the move and the wider plan it forms part of could well prove fruitful for Alibaba.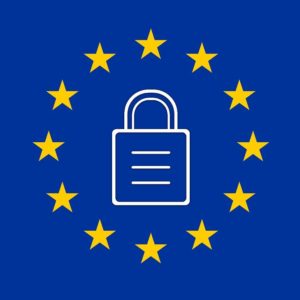 The European Union's data supervisor has stated that IAB Europe's Transparency Consent Framework (TCF) is not up to par with the bloc's data protection standards. The Belgian DPA came to this conclusion after investigating a number of complaints against the use of personal data within real-time bidding (RTB), which critics argue is diametrically at odds with EU privacy regulation.
The DPA reported that the TCF falls short of GDPR principles of transparency, fairness, and accountability, and asserts that it does not meet the legal requirements for processing data. The regulator also found that the framework allows for the processing of "special category" personal data, such as details regarding users' health and political affiliation, yet does not impose sufficient rules for how this information should be processed.
First introduced in April 2018, the TCF was designed to help ad tech companies to adjust to the drastic changes to the industry's privacy and data standards triggered by the EU's implementation of GDPR and the ePrivacy network. A new iteration of the TCF was introduced last year, with most partners successfully switching to the new network in August.
IAB Europe have responded to the DPA's findings, stating that it "respectfully disagree[s]" with the report, and asserts that the TCF consists of "a minimal set of best practices" for industry players. The body further warned that the DPA's conclusions about the framework "would have a chilling effect on the development of open-source compliance standards that serve to support industry players and protect customers."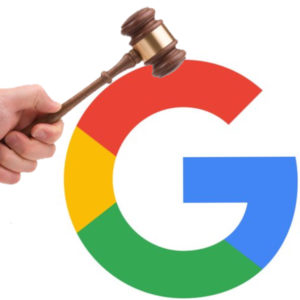 The US Department of Justice (DOJ) has filed a landmark lawsuit against big tech firm Google for allegedly misusing its market dominance to sustain a monopoly over search and search advertising.
The case marks the climax of a more than year-long investigation by the government into Google's business practices, both in its native US and elsewhere. Alongside accusing Google of intentionally stifling its competitors via a series of business agreements, the DOJ also criticised the prevalence of Google's Chrome search engine, which is set as the default on (and cannot be deleted from) phones that run on its Android operating system.
The move is the first major legal action to be taken against a large tech firm in the US in decades, and follows intensifying scrutiny of Google (as well as its big tech peers) from both sides of Congress. A house subcommittee report into Google and fellow giants Amazon, Apple, and Facebook published in July this year asserted that the major tech firms hold "too much power", a situation which has simultaneously strangled innovation and eroded trustworthy journalism.
Google has dismissed the rationale behind the filing as "deeply flawed", asserting that the suit will give an undeserved boost to less-sophisticated search alternatives, worsening users' experiences.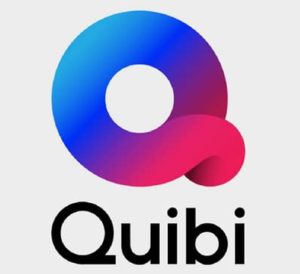 Short-form content platform Quibi is shutting down after just 6 months of operating. Having been dogged by difficulties since launching in April, it was the company's failure to meet its subscriber targets that proved to be the final nail in Quibi's coffin.
Announcing the closure at a company town hall, co-founder Jeff Katzenberg that Quibi's "standalone business model is no longer viable" in the current mobile landscape. The app ends its brief lifetime with just 500,000 paying subscribers, a far cry from the 7 million who expressed an interest in the platform at launch.
Katzenberg and fellow co-founder Meg Whitman had been looking for a buyer to rescue the waning TikTok-competitor in August, but their search proved unsuccessful. This effort was no doubt hampered when Quibi was hit with a lawsuit from Eko in July, in which the fellow-US firm accused Quibi of copying some of its core technology. Heightened competition within the short-form and streaming sectors, galvanised by the pandemic and the destruction of TikTok's US division, also proved a hurdle rather than an opportunity for the USD $175bn (£133.4bn) company.
Also in the news
– M&C Saatchi Performance's Roshat Adnani on the DOJ's Google Lawsuit, Forrester on APAC 2021, and Netflix
– The New Marketing Era: Will Marketers Use Multiple ID Solutions?
– The 'Great Fragmentation' is Here: A Glorious Opportunity for the Industry & Investors