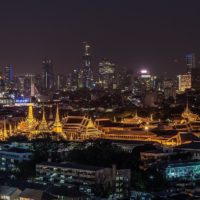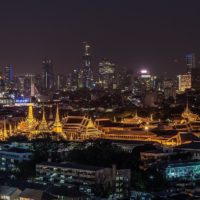 On Wednesday, 4 August, ExchangeWire and OpenX will launch an exclusive research report, examining the state of the programmatic industry in the Japan and Asia-Pacific (JAPAC) region, along with a live webcast to discuss the findings. Ahead of the launch, Andrew Tu, Managing Director, APAC, OpenX, shares a preview of what to expect from the results.
Why do you think the recovery in programmatic spend and revenue has been so strong in the JAPAC region? Are there market-specific factors driving this, or is this a global trend?
This is a global trend, and we have seen strong recovery across the entire OpenX business. That said, JAPAC in particular is increasingly embracing programmatic, and in our latest The State of Programmatic in JAPAC – 2021 report, which will be released soon, we see nearly two thirds of firms increasing their programmatic activity from last year, with 30% recording higher programmatic revenue or spend compared to pre-Covid figures.
Looking at a 30,000 foot level, this is testament to how far programmatic has come in the region and just how important it is today for publishers, brands and agencies. Coming out of 2020, advertisers are still budget conscious and as a result, they are turning to the channels that they feel most comfortable with, and are confident will deliver ROI. Programmatic has become this key channel for them, which is why we're seeing the growth.
What do tech providers need to consider to ensure brands, agencies, and publishers retain their momentum over the coming months, despite the deprecation of third-party identifiers?
There is significant concern on the effect of the IDFA and cookie-less future across JAPAC, although the report was issued before Google's cookie announcement from the other week, so that particular issue is slightly less pressing now. We don't know exactly what the future will hold, so it is crucial to approach business with the mindset that we will need to test, evaluate and adjust.
I believe in time we will have more clarity on the preferred solutions – likely more than one – and on the OpenX side, we will need to be ready to meet our partners' needs. Monumental changes such as this often translate to great opportunities and space for innovation, and we are also seeing more companies coming together and partnering to find the best solution. With the depreciation of cookies being delayed, we now just have more time to find this solution.
In the survey that is coming out soon, buyers indicate that they are preferring to opt for independent ad tech, as opposed to turning en masse towards the walled gardens. How encouraging is that?
Very encouraging! We strongly believe in the importance of a thriving open web. Publishers are creating great content that serves consumers, and as such, people still spend considerably more time on the open web compared to walled gardens. Marketers are always looking for the best options to deliver better impact and results, and we believe that the open web provides an opportunity for them to reach their target audiences at scale. Advertising, digital media, and the world as we know it, are better off if we have a thriving open web.
Why have Prebid header bidding solutions seen such a strong rise in adoption over the past year?
Prebid addresses a real need in the market, by providing publishers control and transparency over their ad stack, and the ability to test different features to see what will positively impact revenue. Beyond that, the open source nature of Prebid means that it is improving practically on a daily basis, with new features regularly being added by different companies. Even thinking about the eventual loss of cookies, Prebid will allow publishers to test out different identity modules so they can see the impact of cookie-less ID solutions before the actual cookie goes away. Over the coming years, this will help publishers prepare and identify where to invest, so when we hit 2023, they will have a very clear understanding of what ID solutions work for them and what don't.
How is the JAPAC programmatic industry set to change following the sharp spike in brands and agencies undertaking SPO reviews?
SPO is reflective of a larger, more macro trend in the industry. The buy side - marketers and agencies in particular - are getting much more hands on. In fact, our upcoming report highlights that a majority of brands and agencies in the region have now either run or are planning to do an SPO review.
Marketers are more aware and in tune with who their supply partners are, which is a great thing. With programmatic maturing as an industry, more and more brands feel that it is high time that they understand who they are working with. It is especially important to have a deep understanding of what goes on behind the scenes before deciding to invest further.
---
The State of Programmatic in JAPAC – 2021 will be released on Wednesday 4 August at 2pm SGT / 4pm AEST / 7am BST, with OpenX's Andrew Tu discussing the results in a live webcast with ExchangeWire CEO Ciaran O'Kane. You can sign up to the webcast here.
AgenciesAPACBig TechBrandsPrebidProgrammaticPublisherTransparency