Fifty's New Cookieless Solution FiftyAurora Outperforms the Traditional Cookie for World-Leading Technology Company
by ExchangeWire PressBox on 6th Dec 2021 in News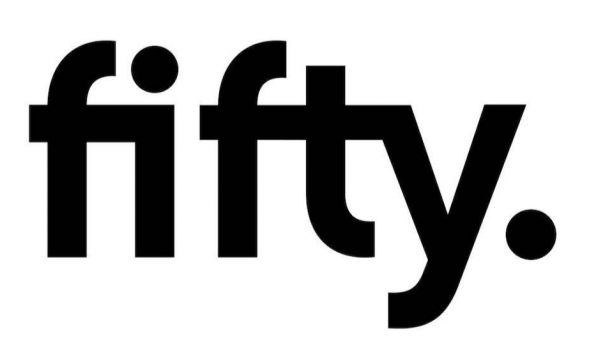 Fifty is a technology company specialising in audience insights and digital media activation. Fifty uses AI, technology and data to help brands understand their customers and power digital advertising to best engage them. 
Fifty's new cookieless programmatic buying technology FiftyAurora preserves the efficiencies of audience targeting by leveraging existing consumer insights data within the Fifty platform via an ID-free, privacy-centric methodology.  
An evolution of contextual targeting, FiftyAurora looks at more than just the page. Through the lens of the insight platform, Fifty analyses a brand's audience and finds the correct inventory to deliver against, based on their media behaviours and automatically adapts targeting to track changing topics.
This provides a platform for Brands and Publishers to continue to target audiences, without being limited by the scale lacking in consented data and with more intelligence than page context alone. 
Fifty was recently enlisted by a world-leading technology company to uncover new audiences beyond their existing customer base. One of Fifty's first clients to use the new cookieless targeting solution, these campaigns presented a unique opportunity to harness the power of Fifty audience graph in a compliant, privacy-first way. 
This campaign activated across five markets - the US, UK, Canada, Australia and Germany. Since the cookieless campaigns first launched in October 2021, FiftyAurora has delivered benchmark-beating results. For the Canadian and Australian campaigns, Fifty's cookieless segments have doubled the click-through rate (CTR) achieved with cookies, 33% higher than the client's benchmark. The client's driving KPI was Cost Per Acquisition (CPA);  across all campaigns Fifty's cookieless segments over-delivered on the client's initial target. The average CPA across all campaigns  was 14% lower than the client's target, with some achieving an outstanding 82% under target CPA. 
Fifty's CTO Jamie Scott comments: "Having worked on FiftyAurora for over a year, it's great to see the results of our hard work come to fruition. What we have achieved is truly groundbreaking; it's one thing to see FiftyAurora outperforming traditional cookies segments internally, but it's another to receive the same feedback from one of the largest companies in the world."
FiftyAurora is now live across all of Fifty's paid media campaigns and all channels including Facebook, Twitter, pinterest, youtube and across the open web.
These campaign successes are a testament to the efficacy of FiftyAurora as an alternative approach to media targeting that is applicable to all digital programmatic advertising and its players. What we're seeing here is the affirmation that companies no longer need to track people to advertise efficiently."
To find out how FiftyAurora could revolutionise your marketing and future proof your business, get in touch with the Fifty team at hello@fifty.io.

Fifty Technology
Fifty uses AI, technology and data to help brands understand their customers and power advertising to best engage them.
At our core sits the Fifty platform, which makes sense of complex audience datasets and develops them into tribes, an impactful a...
Powered by PressBox
ContextualCookielessPost-CookieProgrammaticTargeting