CMA Launches New Probe into Google's Ad Dominance; Musk to Source USD$6bn for Twitter Deal
by Hannah Dillon on 27th May 2022 in News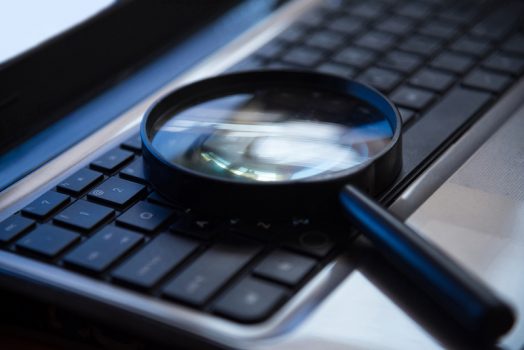 In this weekly segment, ExchangeWire sums up key industry updates in media, marketing, and commerce from around the globe. In this edition: The CMA launches a fresh investigation into Google's market dominance; Canada restricts two of China's flagship telecoms companies, Huawei and ZTE, from its 5G networks; the ICO fines Clearview AI for image harvesting; YouTube removes 9,000 channels posting content about the Ukraine war; and Elon Musk's rescinds loans against his Tesla stock to finance his Twitter acquisition.
CMA announces probe into Google's dominance in ad tech
The Competition and Markets Authority (CMA) has launched an investigation into whether Google used its market dominance to illegally promote its own services over its competitors, reports the BBC.
This new probe is the CMA's second active investigation into the tech giant's working practices and alleged anti-competitive behaviour. The CMA will review the "ad-tech stack"- demand-side platforms (DSPs), ad exchanges, and ad servers - which enables the buying and selling of online advertising slots. According to the CMA, advertisers in the UK spent around £1.8bn on these ad tech services in 2019, with Google as the dominant provider of all three.
Speaking on Thursday (26th May), CMA chief executive Andrew Coscelli stated, "We're worried that Goo­gle may be using its position in ad tech to favour its own services to the detriment of its rivals, of its customers and ultimately of consumers."
A spokesperson for Google stated, "We will continue to work with the CMA to answer their questions and share the details on how our systems work." 
The spokesperson, however, maintained that "advertising tools from Google and many competitors help websites and apps fund their content - and help businesses of all sizes effectively reach their customers." They added,"Google's tools alone have supported an estimated £55bn in economic activity for over 700,000 businesses in the UK - and when publishers choose to use our advertising services, they keep the majority of revenue."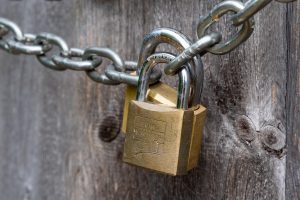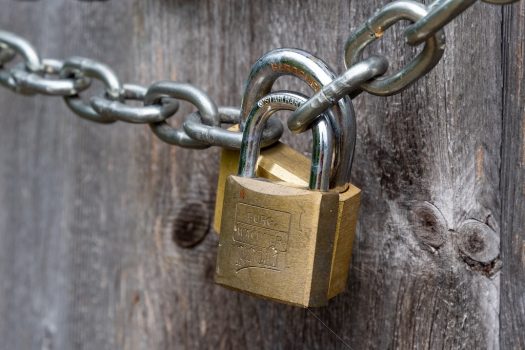 Canada will ban two of China's largest telecom manufacturers from working on its 5G networks, according to the country's industry minister.
Francois-Philippe Champagne announced on Thursday (19th May) that restrictions would be placed against Huawei and ZTE in order to "protect the safety and security of Canadians."
The move sees Canada join the UK, US, New Zealand, and Australia in placing restrictions on two of China's flagship telecoms companies, with Champagne stating that the decision came after "a full review by our security agencies and consultation with our closest allies."
"Let me be very clear: We will always protect the safety and security of Canadians and will take any actions necessary to safeguard our telecommunication infrastructure," he added "In a 5G world, at a time where we rely more and more in our daily lives [on] our network, this is the right decision."
Huawei Canada expressed disappointment in the decision, and accused Canada of making a "political decision that has nothing to do with cyber security or any of the technologies in question."
"Unfortunately, this decision is beyond our control as a business. However, we will do everything in our capacity to protect the legitimate rights and interests of our customers, partners, and ourselves," the company said in a statement following the decision.
Speaking to Reuters, a spokesperson for the Chinese embassy revealed that Beijing sees the security concerns Canada cited in its decision as a "pretext for political manipulation."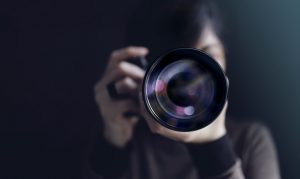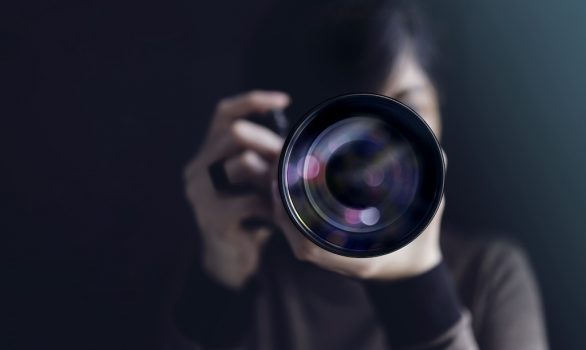 Facial recognition firm Clearview AI has been fined £7.5m by the Information Commissioner's Officer (ICO) for scouring the internet and social media platforms for images of people and storing them in a global database.
The New York-based company was also told to delete all the data it had collected on UK residents by the data watchdog, with the UK information commissioner John Edwards describing Clearview's operations as "unacceptable."
"Clearview AI Inc has collected multiple images of people all over the world, including in the UK, from a variety of websites and social media platforms, creating a database with more than 20 billion images," Edwards stated, "The company not only enables identification of those people, but effectively monitors their behaviour and offers it as a commercial service. That is unacceptable. That is why we have acted to protect people in the UK by both fining the company and issuing an enforcement notice."
The extent of Clearview's data collection was uncovered by an investigation by the ICO and its Australian equivalent, the Office of the Australian Information Commissioner. The investigation concluded that Clearview violated UK data protection laws in numerous ways, including failing to have a lawful reason to collect UK residents' data, failing to use this data in a fair and transparent way, and failing to prevent this data from being stored indefinitely.
Whilst Clearview's services are no longer available in the UK, the ICO reports that it still uses the data of UK residents whilst operating abroad.
Commenting on the ICO's decision, Clearview AI's chief executive Hoan Ton-That expressed disappointment, stating that the watchdog had "misinterpreted my technology and intentions." Ton-That added that he would "welcome the opportunity to engage in conversation with leaders and lawmakers so the true value of this technology, which has proven so essential to law enforcement, can continue to make communities safe."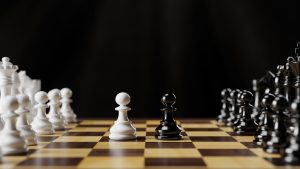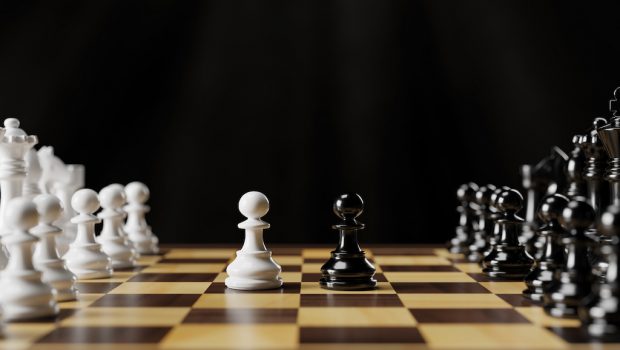 E-commerce giant Amazon hosted its annual general meeting on Wednesday (25th May), where shareholders of the company challenged the company on its tax transparency, executive pay, working conditions, and how it handles employee unionisation, according to the Financial Times.
This week's AGM was the first for Andy Jassy since he stepped up to the role of CEO in 2021, succeeding Amazon founder Jeff Bezos. The meeting posed a significant leadership challenge for Jassy, who is tasked with leading the tech giant through its more public challenges, including a 40% drop in the company's overall stock price earlier this year following a widespread tech sell-off.
The USD$1tn (£797.5bn) company opposed all fifteen proposals submitted by its shareholders, the most it has faced at an AGM since 2010. The tech giant's shareholders also voted against all investor-led proposals, including one from activist investor Tulipshare, who proposed that Amazon conduct an independent audit of workers' wages and working conditions.
Notably, former CEO Bezos, who now serves as the company's executive chair, controls 12.7% of the shareholders' overall vote.
"Whilst we are disappointed that our proposal did not pass today, this vote was just the beginning in the fight for workers rights," commented Antoine Argouges, CEO of Tulip-share.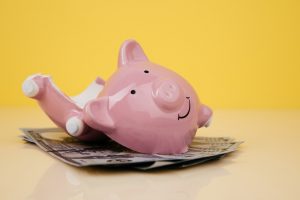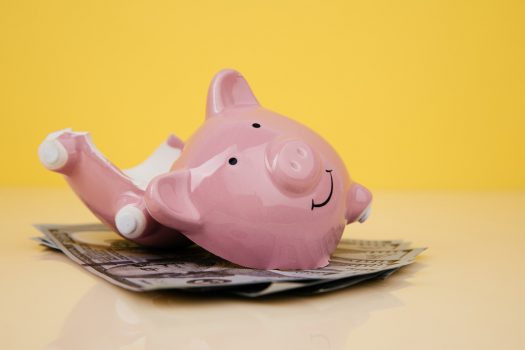 Elon Musk is set to provide an additional USD$6bn (£4.78bn) to finance his purchase of Twitter to replace his loans against Tesla stock, reports The Verge.
In a filing raised with the Securities and Exchange Commission on Tuesday (24th May), Elon Musk announced the expiration of a number of margin loans against his Tesla stock. The loans were intended to finance the billionaire's acquisition of social media giant Twitter, which was agreed for USD$42bn (£33.4bn) in April.
The move follows a challenging month for Tesla, whose stock dropped in value by over 30% in the weeks after Musk announced the Twitter deal. With his loans against Tesla expired, Musk has now committed to sourcing an additional USD$6.25bn (£4.98bn) in equity financing, taking his total commitment to USD$33.5bn (£26.7bn).
While Musk has not detailed where this funding will come from, a number of equity partners have emerged since the deal was announced. Earlier this month, the SpaceX founder announced an additional USD£7bn (£5.58bn) of equity funding from backers including Oracle founder Larry Ellinson and the Qatar Investment Authority.
And, as Musk prepares to part with cold, hard cash, so too does Twitter itself, as the social media platform has agreed to pay a USD$150m (£119.6m) fine for illegally using people's data.
Court documents released on Wednesday (25th May) revealed that the Federal Trade Commission and the Department of Justice accused Twitter of violating a 2011 agreement that data it collected on users for security would not be used for any other purposes. The complaint states that the platform sold people's phone numbers and email addresses, which Twitter users are required to provide to authenticate their accounts, to help advertisers target their ads.
"Twitter obtained data from users on the pretext of harnessing it for security purposes but then ended up also using the data to target users with ads," stated Lina Khan, chair of the FTC.
In a blog post, Twitter's chief privacy officer Damien Kieran conceded that users' personal data "may have been inadvertently used for advertising," but insisted that the company no longer sells this information to advertisers.
Also in the news:
- ExchangeWire on Amazon's Cash Back Data Play, Breaking Up Google, and Ad Tech Predictions
- The Perfect Storm for Change: Web 3 and the Future of Programmatic
- How DOOH Tech is Evolving and What This Means for Advertisers
- Ciarán O'Kane's 2022 MadTech Predictions
- Standardisation and Transparency Will be Key to a Bright CTV Future
- The Wires 2022: What the Judges are Looking For
AmazonChinaDataGoogleMobileTwitter