'We will get comfortable - and productive - in a post-cookie world,' Victor Milligan, CMO of Nexage.
by Ronan Shields on 13th Jan 2014 in News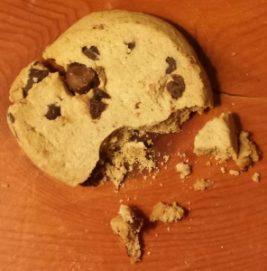 January is always a time of reflection and prediction, reflecting on how mobile advertising has evolved and then predicting what is in store over the next 12 months.

In 2013, the dust settled on some fundamental issues: programmatic (on its way in), the cookie (apparently on its way out), and brand spend (now accelerating).
In 2014 we will accelerate from these building blocks, maintaining our media heritage while fully embracing technology. We will finish the transition from mobile as a good marketing term to mobile as a strategic channel.

Programmatic is the new backbone.
Programmatic will support 30% of mobile ad spend in 2014, serving as the core backbone of mobile and online advertising. Publishers and buyers/agencies will increase the use of Private Exchanges, Direct Deal, and Programmatic Guaranteed, and agencies will move mobile spend through trading desks.
We will get comfortable — and productive — in a post-cookie world.
The post-cookie reality brought angst from online folk, but the mobile crowd had the ironic luxury of designing a new data model from scratch. The exchange-based model delivers integrated first- and third-party data, enabling buyers/agencies to build proprietary cross-channel linking and targeting solutions, that will help catalyse brand spend.
Premium publishers will bias private exchange as a core growth engine.
Premium publishers can — and will — gain immediate leverage from mobile private exchanges. It's a model many publishers are familiar with in online. It gives them superior brand safety and price controls, and they can easily run complementary online and mobile private exchanges.
Developers will execute smart ad strategies to maximise lifetime value (LTV).
LTV is a core measure of business health; it has become an even more important measure as nearly 95% of customers don't contribute to in-app or subscription revenues, and large inactive customer bases weigh on results. The focus on LTV will lead to smart ad strategies that consider brand safety and ad quality; increase re-engagement ads; and implement ad ops best practices around ad type (rich media/video), placement, frequency, exposure time, etc.
Agencies and buyers will get mobile creative.
There was hope that investments in online creative, landing pages, and commerce workflow (among other things) would easily port to mobile. They didn't. That lack of mobile investment had a direct impact on mobile results. But a shift is underway. More targeted mobile investments—such as mobile creative (notably rich media and video), sites and landing pages, and a focus on UX to facilitate mobile commerce and transactions—will drive impressive mobile gains.
Progress in attribution will open the floodgates.
There's a lot of work being done to provide a sound and rationale attribution model to help brands understand the value of their mobile campaigns — whether they are awareness/consideration or call-to-action campaigns. Models are emerging for both: a pragmatic approach to awareness/consideration campaigns (much like TV), and models that identify post-click transactions for call-to-action campaigns.
Cross-channel will be a strategic imperative; mobile will be a distinct spend.
The customer-centric approach necessarily drives cross-channel strategies. The question is how those strategies will be operationalised for different media (e.g., TV, online, mobile, etc.). Campaign strategy, management and media mix decisions will be cross-channel; the creative, campaign execution, and targeting/spend will be channel specific.
In 2014, more attention will be paid to the differences of mobile because there is limited mobile "muscle memory".
2014: Full Speed Ahead
With the above in mind, the clarity will move the focus from the "what" (what is programmatic) to the "how" (how do I capitalise on programmatic), which is an important and positive step to driving success for companies and the market.
TagsAd NetworkAd VerificationAdvertiserCross-ChannelCross-DeviceDigital MarketingDisplayExchangeMobileProgrammaticTargetingTrading