Southeast Asia Moves Towards Regional Exchanges as Traditional Ad Networks Lose Appeal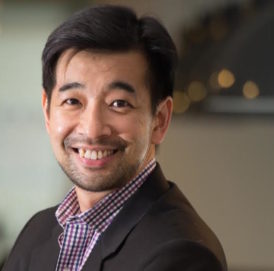 Brands and agencies in Southeast Asia are limiting their exposure to ad networks due to the lack of transparency and opting to build their own trading or buying platforms.
Regional publishers also are increasingly wary of working with technology giants and want to address CPM degradation, pushing them to establish their own private marketplaces, according to Jordan Khoo, Sizmek's Asia-Pacific vice president. He believes traditional ad networks are losing their appeal and expresses concerns about the conflict created by market players that own both the media and tech components.
In this Q&A with ExchangeWire, Khoo explains why publishers are looking to build regional exchanges and what they hope to gain from private marketplaces.
ExchangeWire: Can you give us an overview of key developments in the Southeast Asian digital advertising landscape?
Jordan Khoo: Brands are building up their in-house programmatic capabilities. From a publisher's standpoint, we're seeing traditional ad networks losing their shine and a move towards building up regional exchanges. To defend against CPM degradation, local premium publishers are building their own private marketplaces.
Can you elaborate on why you see traditional ad networks losing their shine?
The ad networks are getting squeezed from all angles. As media owners, such as Facebook and Google, build up stronger self-service buying platforms, the value of an intermediary service provider is becoming less relevant.
In addition, brands and agencies are limiting their exposure to ad networks because of the latter's lack of transparency. Many agencies and brands also have established their own trading desks or buying platforms, or are working directly with technology partners. The pool of money from which ad networks can profit has significantly decreased.
If they choose to remain independent of the single desk stack approach, ad networks have to reinvent themselves to bring additional value to the media ecosystem. Investments are moving towards automated technology, so some networks are looking to build media execution technology to compete for dollars moving through the programmatic ecosystem.
Why are they looking to build regional exchanges? What challenges will these address?
These will provide access to local inventory and audiences. While the US-based exchanges do have large volumes of local inventory, they are not perceived to have premium audiences. Regional exchanges are being built to create premium environments and placements that the open exchange trading market typically does not offer, and that private marketplaces in the programmatic space may not be fully equipped to handle, yet.
Furthermore, top regional publishers are sometimes wary of collaborating with the technology giants because they have been squeezed out due to pricing degradation. Through the creation of regional exchanges, key stakeholders will be able to better dictate the terms and the direction of the industry in each local region.
With calls for more transparency in the industry, how does the shift towards private marketplaces come into play?
Private marketplaces are focused on transparency and automation. They give publishers and content owners the ability to maintain pricing thresholds and only give approved advertisers access to their inventory.
Similarly, advertisers gain access to the premium content they desire and maintain a heightened degree of control and insight over where their ads are served, to whom, and at what price. There are guaranteed and non-guaranteed models available that carry their own benefits for both parties.
Publishers do understand the need to adopt programmatic media trading, but they have been burnt by CPM degradation. The private marketplace, aka Programmatic 2.0, allows them to maintain control and they can differentiate their premium inventory from inventory traded in the open exchange. The values and objectives that they provide to advertisers are met, without necessarily being thrown into the same bucket as the long-tail inventory folks.
What ad technologies are gaining traction in Southeast Asia?
In-house programmatic buying units, DMPs that support first-party and audience data, verification and viewabilty tools, and channel point solutions.
There's been a lot of discussion on viewability industry standards. What are your thoughts on this and do you think there should be a different viewability benchmark for this region?
In the last few months, we have observed a large market shift towards audience buying. This evolution of digital media in Asia is making ad verification increasingly critical and a central part of the media buy. Advertisers want to know that they're getting solid returns from their digital campaigns, so the adoption of viewability as a performance metric will demonstrate ads are indeed seen by their desired audiences.
As programmatic and automation have gained so much traction, there always are going to be some players in the market that will want to game the system, ranging from click-bots to fake URLs. Advertisers that work with technology vendors that have verification technologies in place to fight fraud can increase ROI, as they know their ads are being seen by their target audience in a brand-safe environment.
How do you see programmatic taking shape in Southeast Asia?
We see a two-speed market. Global brands will adopt a centralised and regionalised approach, whereby they will be able to invest and scale across markets. Local Southeast Asian brands will still be playing catch up while trying to figure out their strategy. They will rely a lot more on their agency partners to guide them in their digital investments.
Growth of mobile and video also will be the obvious channels of growth. Being a mobile-first market, Southeast Asia will continue to see investment and innovations in the areas of mobile and video.
What are CMOs and advertisers in the region experiencing in terms of managing the ad tech stack?
They are looking to cut down the clutter. They also want to trim down cost and the number of tech vendor partners, without jeopardising marketing performance and efficiency. A lot of them still are unaware of the potential conflict of engaging companies that own both the media and tech components. Just like in real life, where you will not trust somebody who is both judge and jury, there is no reason why you would do so in the digital world.
Can you provide some examples of the potential conflict?
Allowing media organisations to manage your whole ad tech business enables them to use your data to their benefit and control where and how you spend. There are some large media companies that are giving away their tech offerings for free to their advertiser and agency clients. This seems very generous; however, most clients are unaware that the value exchange is data, which is one of the most valuable assets in today's digital world. How can any company objectively verify their own media and technology? It's also no surprise that a majority of the large advertisers have opted out of the agency trading desk model, and decided to build something on their own.
Advertisers and agencies should instead work with an independent consolidator that has no agenda other than to help you use your data to your own advantage. Brands can either separate the various units (in the form of a media owner partnership, an agency planning and buying partnership, or a tech owner partnership) or work with a full-suite ad management solution that gives them the freedom and flexibility to choose whatever best suits their needs.
What's the growth plan for Sizmek in this region, following your recent StrikeAd acquisition?
While every tech stack claims to support mobile, few can claim to do it as well as a mobile-first tech stack, which is what StrikeAd delivers. We will continue to deeply regionalise our offerings in Southeast Asia by integrating with localised supply source and datasets, and partnering key telcos in the region. We intend to extend our existing partners to include the StrikeAd offering.
Sizmek addresses the Southeast Asia market in three main areas: advanced, emerging and high-growth, and 'frontier' markets. Singapore, Malaysia, and Thailand are in the advanced market, while Indonesia, Vietnam, and the Philippines belong to the emerging market. Myanmar and Laos are parked in the frontier market.
TagsAd NetworkAd VerificationAdvertiserAgencyAPACBrandingExchangeMeasurementMedia SpendMobilePMPProgrammaticPublisherSingaporeTargetingTradingTrading DeskViewability