Content Marketing Spend on the Rise; Original Digital Video is the Way Forward
by Sonja Kroll on 5th May 2016 in News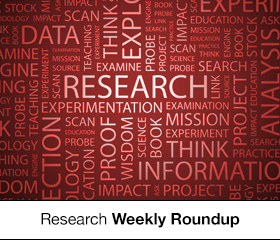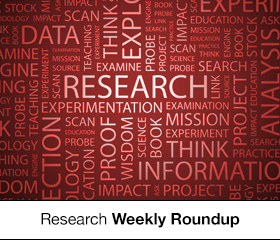 ExchangeWire Research's weekly roundup brings you up-to-date research findings from around the world, with additional insight provided by Rebecca Muir, head of research and analysis, ExchangeWire. In this week's edition: Content marketing spend continues to increase; More ad spend on original digital video programming; and one-third of display ad investment transacted programmatically. 
Content Marketing Spend to Reach €2.12bn (£1.68bn) by 2020
In the coming four years, spend on paid content placement will experience a boom in Europe. Growing by a massive 186% by 2020, the total amount spent on content marketing will more than double from the figures recorded in 2014. Back then, €740m (£587.5m) was spent on paid content placement. For the year 2016, the report from Yahoo and Enders Analysis projects a spend of €1bn (£794m).
The future of paid placement is characterised by the combination of content marketing and native advertising, the report finds; with 64% of all paid media on mobile in Europe represented this way. More mature markets may even experience a higher proportion of this combination, i.e. the UK, for which 73% of all paid mobile media spend is expected to be a combination of content and native.
"The rise of content marketing reflects the increasing media appetite of today's consumers, and reveals a growing opportunity for publishers, advertisers, and content creators alike", explains Nick Hugh, VP of EMEA, Yahoo. "Creative, engaging content is needed for success; and when this is coupled with a targeted, scalable solution like native advertising, the potential for greater audience engagement and conversion skyrockets."
The growth of content marketing can be ascribed to the increasing maturity of brand advertising, while distribution and production costs are steadily decreasing. Publishers are also contributing to the boom, since they have understood that unique content and strong audience relationships are assets that return a lucrative ROI.
Joseph Evans at Enders Analysis comments: "The content marketing industry benefits from an ongoing proliferation of online distribution channels and sources of audience insight, with both publishers and brands stepping into new territory as creative studios and media planners. As a result, expertise in analytics, and the technology to manage content and data, are in growing demand."
Other key markets in Europe can also expect growth on paid content placement: Germany will see a massive increase of 330% with content marketing spend rising from €96m (£76m) in 2014 to €413m (£327m) in 2020. In France, content marketing spend is set to triple from €53m (£42m) in 2015, to €179m (£142m) in 2020.
More Ad Spend on Original Digital Video
Investment in original digital video programming is increasing. According to a study on video ad spend by the IAB, ad spending has grown by 114% over the past two years.
The development already gives an indication of what to expect in the future, as more than two thirds of marketers and agencies believe that original digital video is the way forward: 68% expect it to become as important as original TV programming over the coming three to five years.
Original video content now accounts for 44% of the average digital video budget, up six percentage points from two years ago. Future spend will concentrate both on digital video (63%) and mobile video (62%). Native advertising is also taking a chunk of the original digital video spend, accounting for one-third (32%) of that investment.
"Marketers and agencies are telling us they clearly see great value in original digital video programming", comments Anna Bager, senior vice president and general manager, mobile and video, IAB.
Programmatic Prices Set to Rise
Programmatic is going to increase its share in media ad spend in 2016. And with that, prices for programmatically sold ads are set to rise. That is a prediction by GroupM. According to their report, digital advertising will have a share of 31% of measured advertising investment in media, up from 28% in 2015.
GroupM says that 37% of display ad investment was transacted programmatically in 2015. In the year prior to that, it had only been 21%.
"We are not now, nor have we ever been, in 'steady state' with digital advertising. The velocity of change makes for a dizzying environment for marketers, but we've identified what we believe to be enduring truths", says Rob Norman, CDO, GroupM. "Data and technology have changed advertising for the better, even in video. But ads stop working when they're avoided and when the ecosystem allows fraud, or when strategies don't follow the consumer to apps and commerce anywhere."
Regarding ad blocking, the GroupM report found that the highest percentage of consumers using adblocking tech were recorded in France, Poland, and Austria – each reporting greater than 30% of users.
AdvertiserDigital MarketingDisplayExchangeExchangeWire ResearchMedia SpendMobileNativeProgrammaticPublisherTradingVideo