Spotify Sells Audio Ads Programmatically; Google AMP for Ads
by Sonja Kroll on 22nd Jul 2016 in News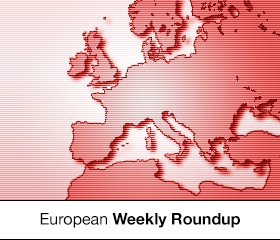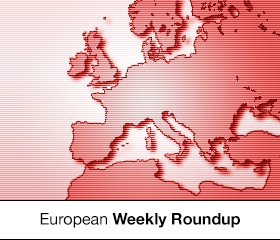 ExchangeWire rounds up some of the biggest stories in the European digital advertising space. In this week's edition: Automated buying of audio ads at Spotify; Google AMP goes ad; Phillipson to step down as IAB UK CEO; Adyoulike teams up with AOL; and ePrivacy launches two new seals.
Spotify takes programmatic audio global
Music streamer Spotify is expanding its audio ad offering to 59 markets, the company just announced. A new private marketplace for its 15- and 30-second audio ad spots is now up and running, taking audio advertising programmatic and real time.
Advertisers can target their audio spots by usual demographic segments, as well as playlist preferences of users, accessing an audience of more than 70 million listeners who are using the service via freemium access.
Additionally, Spotify is partnering with three major programmatic platforms to extend their marketing reach. AppNexus joins Spotify in a tech partnership that connects AppNexus' Programmable DSP with Spotify's offerings. Rubicon Project enable automated advertising on Spotify via Deal ID and PMP. The third party in the programmatic triumvirate is The Trade Desk.
According to Spotify, ads on the platform have viewability figures of 95% and more.
Google AMPs up their ads
With their AMP project, Google have already sped up mobile websites. Now the internet giant wants to take their acceleration project to advertising.
AMP for ads does what it says on the tin: the acceleration program is aimed at accelerating mobile advertising, encouraging advertisers to create ads that load faster and, thus, hold users' attention.
"AMP-based ads will participate in page layout like all other AMP resources. That means they automatically take advantage of AMP's features for minimising resource impact on runtime performance", says Malte Ubl, tech lead for the AMP Project.
But, rather than create ads for advertisers, Google AMP will be acting as a supervisor for ads ensuring that they do not negatively impact primary content on a page, and suggest guidelines and code to support advertisers.
AMP for ads is yet being tested, although early implementation has already started, and Google says that it will reduce bandwidth as well as battery consumption since CPU usage will be limited to on-screen ads while keeping video ad frame rate at 60 fps.
The vendor-neutral initiative is open to all ad networks.
Guy Phillipson leaves IAB UK
End of an era at IAB UK: after 12 years of heading the UK industry body, Guy Phillipson is stepping down as the CEO. Having led the IAB UK since 2005, Phillipson is planning to hand over the reigns to a successor in January 2017.
"For me, leading the IAB has been the most rewarding and exhilarating job in the world, navigating the growth of video, social, mobile, and programmatic advertising – none of which really existed when I took over", says Phillipson. "But the best part has been recruiting and nurturing a team of top professionals and working with incredibly bright and supportive member companies right across the global digital industry. So, to be moving on at a time when the UK is so far ahead, and digital advertising is a large, vital ingredient to the success of all ad campaigns, is a big decision for me."
A successor has not yet been named; however, the industry body is hoping to appoint a new CEO before the end of the year.
Phillipson will stay involved in the media business through advisory and non-executive roles.
Adyoulike teams up with AOL for native video PMP
Another PMP hits the net. Native advertising specialists Adyoulike are teaming up with AOL to launch a PMP for native video. AOL's platform One Video will allow agencies and advertisers to access video inventory directly, the company says.
For their first attempt at a PMP solution, Adyoulike has chosen AOL, due to their long experience as a media company, the ad tech specialists said, adding that they hope to grow thanks to AOL's international reach. "We now have direct access to a significant level of demand from agencies and trading desks", explains Guilhem Quirot, head of campaigns France & UK, Adyoulike.
Adyoulike's Native Tag Generator allows trading desks and advertisers to create their own native video advertising. One Video by AOL provides video inventories as well as data and targeting solutions.
New EU privacy launched by ePrivacy
Following the implementation of the EU General Data Protection Regulation (GDPR), German digital consulting company ePrivacy is publishing two data protection seals that take the new EU legislation into account. Based on previous privacy seals by ePrivacy, the seals ePrivacyseal DE and ePrivacyseal EU are  based on German and EU law respectively, thus, guaranteeing compliance with the new laws. The laws will become applicable in all EU member states from 25 May, 2018.
"Compliance with the General Regulation, which applies throughout Europe, not only guarantees security for companies and users, but strengthens the European Digital Single Market", says Christoph Bauer, CEO, ePrivacy, arguing that early adjustment to the GDPR is more cost-effective than later changes, offers a lasting competitive advantage and helps data protection become established as a market standard for digital products and problem awareness.
ePrivacy publishes its criteria catalogues, the awarded seals, and the list of accredited legal and technical auditors on its website.
Ad NetworkAd TechAdvertiserAgencyDataDisplayDSPEMEAMobilePMPProgrammaticSaaSTechnologyTrading DeskTransparencyUK