Indian Marketers Not Investing Enough to Make Programmatic Work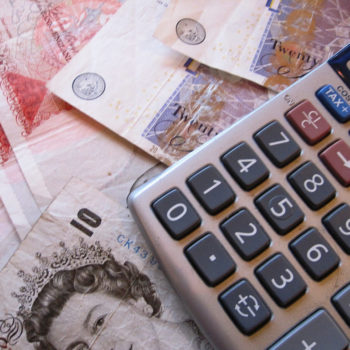 Advertisers in India are unwilling to try new tools and set aside sufficient budget in programmatic, which may prevent them from getting the results the ad platform can provide.
They also need to realise that programmatic is more than a trading platform, says Vertoz's founder and CEO Ashish Shah. In this industry byliner, Shah writes about the need for marketers in the country to gain a better understanding of programmatic and how they can make the ad tech platform work for them.
Programmatic in India is a fresh term and many people have yet to understand what it is. While it has high demand and reach in the international market, Indian marketers still prefer the traditional ways of advertising.
Still fledging, programmatic advertising offers 'n' number of possibilities for marketers here, but most hesitate to trust tools that are new to the market. They need to be educated about how it works and how it can help create brand recognition globally.
Programmatic mobile ad also has growth potential in India. According to a report by Counterpoint Research, the country is the second-biggest smartphone market in terms of active unique smartphone users. It surpasses the US market by 220 million users and is expected to reach 600 million by 2020. This will help bring up programmatic advertising for mobile.
Indian marketers now must look at setting aside more budget and adopting programmatic. Unlike traditional advertising, programmatic provides transparency, viewability, targeting, and retargeting in real-time and a wide range of ad formats and channels on which they can run their ad campaigns.
These will help both advertisers and publishers to move on from direct buys and dependency on third parties for advertisements. Programmatic opens up a new world of ad tech tools, offering access to a large pool of advertisers and publishers along with many DSPs, SSPs, and ad exchanges.
Brands, however, should do the necessary research and choose their partners wisely, or they may end up thinking the programmatic ad model is flawed and pull out their budgets.
Inadequate budgets, low yield
Amid India's evolving programmatic market, there are challenges that need to be resolved to ensure a better experience.
First, budgets set aside for programmatic advertising are too low to yield any positive results. Brands need to invest more trust and budgets in programmatic and spend less on traditional forms of advertising.
Second, the emergence of bot traffic is a concern for marketers who only want genuine consumers. So, choosing a right partner is vital to establish adequate protection against this.
Also, marketers in India feel programmatic's reach is not wide enough as the data they get is limited and, at times, not relevant. As a result, they are hesitant to try it out. This, though, can be addressed through DMPs and there is an abundance of data available, both in India and internationally, that can help brands target their desired customers worldwide.
Apart from finding the right partners, brands need to establish the right strategy to help generate better yield in their programmatic campaigns.
They need to start by allocating more budgets, so they can extract the best results from the various programmatic channels.
Marketers also need to figure out who their target audience is before running ads on a website. Programmatic helps them to target and retarget their desired audiences based on location, age group, interests, demography, and so on.
And, while many think programmatic is about media buying and selling, they need to realise there are other important components that come after the buying is done. The audience data received in real-time can help advertisers optimise their ad creative and campaigns, matching ads to audience needs. This will establish higher ROI (returns on investment) and brand recognition.
Brands also should try out various programmatic channels such as display, video, native, and in-app across multiple devices including desktops and laptops, tablets, and mobiles. This will enable them to target more users and create wider brand awareness.
With programmatic gaining a foothold in India, organisations need to be more open-minded and embrace the change that online advertising is bringing to the local ad market.
They need to let go the mentality of investing more in traditional forms and give equal opportunity for programmatic advertising to reap the results they seek. Programmatic does have a bright future in the Indian market and will only keep growing with the growing demands.
Ad TechAdvertiserBrandingDataIndiaMedia SpendMobileProgrammaticTargetingTrading