Time to Fess Up & Help APAC Marketers Deal with Programmatic Concerns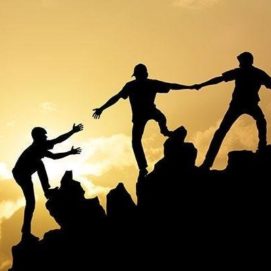 Ad fraud and brand safety issues associated with programmatic do exist, so ad-tech vendors need to step up and help Asia-Pacific marketers deal with it, instead of simply peddling their tools.
According to a CMO Council study, 72% of brand advertisers engaged in programmatic buying were concerned about brand integrity and control in digital display ad placement. The online survey polled 300 senior marketing decision makers and included insights from interviews with some the council's base of 13,000 members across 110 countries, including AIG, Lenovo, MGM Resorts, and Rebook.
Almost half reported problems with where and how digital ads were viewed, and 25% had specific examples of where their digital advertising supported or adjoined offensive or compromising content.
While the study comprised a "very small sample size" from the region, businesses in Asia-Pacific harboured concerns about brand integrity, too, said CMO Council's senior vice president of marketing and programs, Liz Miller. She told ExchangeWire in an email interview that the council polled a small sample size from the region.
Some 59% of Asia-Pacific respondents said they experienced problems with where, and how, their digital ads were viewed, and 41% were troubled by ad fraud and website traffic verification.
Despite their concerns, however, Miller noted that 48% had not pulled ads from digital channels when these ran alongside objectionable content. Some 45% said they had, or were planning to.
ExchangeWire further queried Miller, as well as industry observers and players in Asia-Pacific, about why marketers continued to have concerns about programmatic amidst insistence from ad-tech vendors that there already were tools available to address issues related to ad fraud and brand safety.
The spokespersons are:
– Ganga Chirravuri, Chief Technology Officer, CtlrShift
– Gulsha Verma, Chief Revenue Officer, Times Internet
– Liz Miller, Senior VP of Marketing & Programs, CMO Council
– RP Singh, Southeast Asia & India head of Media & Content, VML
– Vincent Niou, Asia-Pacific Senior Programmatic & Partnerships Director, Essence
– Wang Xiaofeng, Senior Analyst, Forrester
ExchangeWire: The CMO Council study found that 72% of brand advertisers engaged in programmatic buying are concerned about brand integrity and control in digital display placement. How similar, or different, do you think this will be amongst Asia-Pacific marketers?
Gulsha Verma: I suspect, from recent comments made in the marketplace, that the level of anxiety would be similar among Asia-Pacific marketers. There already are examples across our markets where I have seen client-brands on illegal file-sharing platforms and next to adult sites.
Wang Xiaofeng: We have data that shows Asia-Pacific marketers are more likely to outsource their ad buying and, therefore, have less control than their counterparts in the US over such activities.
According to Forrester's research, 32% of 325 Asia-Pacific respondents said their ad or media buys were done externally, compared to 24% of 482 US respondents who said likewise. And, while 28% in Asia-Pacific said these activities were done in-house, 36% in the US said likewise.
Vincent Niou: If I were to make a blanket statement for all Asia-Pacific, I'd say the percentage is lower since programmatic adoption is at an earlier stage in this region compared to North America and Europe, Middle East, and Africa (EMEA). As a result, programmatic knowledge among Asia-Pacific marketers is generally lower, relative to their brethren in other regions.
In addition, many Asia-Pacific marketers still view digital as primarily a direct-response channel using outdated metrics, such as clicks, as their primary measure of campaign success. In this context, and for such marketers, brand integrity and control is lower on the totem pole of concerns.
If we were to break things down by each individual Asia-Pacific country, though, the story changes. Given the fragmentation of the region, I think it's difficult, and inadvisable, to make region-wide blanket assertions. Australia, for example, is quite advanced when it comes to programmatic development and has more in common with North America and EMEA markets than it does with the rest of Asia-Pacific. In such markets, I'd say the percentage is significantly higher compared to a market such as China, with a dramatically different ad tech and digital landscape.
When asked about marketers' concerns about programmatic, ad-tech vendors often say there are tools already available in the market that can resolve issues related to brand safety and control. Why do you think there's such a blatant disconnect between what the vendors say and the concerns advertisers express?
Wang: The availability of tools, and effective use of such tools, are very different. Assuming these tools are available, we need to ask if marketers' media agencies are actually using them or whether marketers are adopting them internally?
It also depends on the level of transparency. Do marketers have access to real-time ad placement details and receive real-time reports from ad-tech vendors? And how easy is the process of doing so and how good is the user experience?
Miller: The cynic in me says it is caused by vendor self-interest. Why admit there is a problem when so many are making healthy profits from the status quo? But, while there are tools available to execute blacklists and whitelists, including those to monitor and track placements, brands still need a strategy comprising clear and formal guidelines that outlines goals, intentions, mandates, and vision.
There needs to be a single 'song sheet' developed by brand leaders and distributed and understood by everyone involved in the value chain, from agencies, to media buyers, to publishers. There isn't a single piece of technology out there that will protect our brands.
You can't protect against an unknown threat or a constantly moving target. This is where CMOs need to step in and take ownership of the guidelines. Once those are in place then, yes, there are certainly technologies that can aid us in our brand protection efforts.
There are hard questions everyone in the value chain will need to ask to determine if certain opportunities are right for the brand. So while, yes, there are technologies to safeguard and monitor programmatic, if the brand guideline states that no chances can be taken online, then the right decision has nothing to do with technology and everything to do with selecting private or direct solutions with known and verified publishers, versus open inventory across an open exchange.
We can't assume that technology is a replacement for strategy.
Niou: Anyone who says challenges such as ad fraud and brand safety can be 100% resolved are, at best, misinformed and, at worst, lying. As to why this disconnect exists, there could be a multitude of factors. In my opinion, the largest is folks view these issues as having defined end-points. This isn't to say technology and tools don't significantly help protect brands, because they do, and will continue to improve. That said, it's erroneous to view these as issues with a clear demarcated 'finish line'.
When it comes to ad fraud, the challenge is we don't know what we don't know. Fraud is becoming increasingly sophisticated and, in response, so will the tactics developed by anti-fraud vendors. This cycle will continue, and it's an arms race that will never truly end as long as the internet continues to evolve.
With regards brand safety, as long as user-generated content and social media exist – and I think we can all agree they're here to say – then there will be questions and challenges around brand adjacency and protective measures.
Publishers need to continue working to address the challenges, but the work will likely never be done. On the other side, brands need to determine just how much risk they are willing to take. If brands want to be in these environments, they need to be prepared to take at least some risk. As long as we're operating in a free and open internet – largely funded by paid advertising – there will be intrinsic risk. While these can be minimised, it's unrealistic to think they will ever be eradicated, given the nature of the internet.
Ganga Chirravuri: When speaking to clients, ad-tech vendors and agencies may be tempted to gloss over the limitations of the tools, while exaggerating the benefits. With any brand-safety or measurement tool, there is a strong need to explain the possibilities accurately, including its specific areas of focus and areas where it needs improvement, so clients are well-informed about the tool's ability to mitigate risk.
Brands need to realise technology and automation are not impregnable. Fraud, bots, and unsafe and malicious intent will continue to present challenges. Brands and their media advisors always should plan for risk mitigation and be able to discuss the risks and benefits with openness. The last thing a marketer should hear is that the latest, new shiny ad-tech tool will solve all issues once and for all. The ad-tech community has the responsibility to continue to combat and minimise these issues, while helping brands and consumers continue to benefit from programmatic technology.
RP Singh: The main reason behind that is a lack of evangelism around those tools. Everyone jumped straight on the programmatic advertising bandwagon because it made business sense; but brands forgot to define the guidelines surrounding the technology. Media owners, too, did not focus on programmatic early enough as demand for these tools had not yet taken off.
It was only when brand safety 'blackholes' started to surface that advertisers realised the potential threat and started to look for solutions. Added cost, no matter how low or realistic, could have been another factor inhibiting the initial adoption of such tools.
Why do you think a quarter of respondents say they have specific examples of where their digital advertising supported or adjoined offensive or compromising content? What likely went wrong here?
Singh: From our experience, advertisers typically define precise audience segments with the help of programmatic partners, even assigning a value to every impression. However, no one thought of defining placement guidelines. The definition of what it means to be 'brand safe' also varies by brand – an acceptable placement for one brand may be deemed unsafe for another. As such, it is difficult for publishers or inventory owners to introduce standard definitions of safe and unsafe environments.
In addition, other issues that plague the industry, like fake news, are beyond the constraints of programmatic players alone and need to be resolved at a higher level.
If left unresolved, how will advertisers' concerns about programmatic impact future ad spend on the platform?
Miller: Ad spend will divert to outlets and networks that can provide the transparency, guarantees, and visibility the brand demands. End of story.
And here's why: according to consumer research we completed as part of this investigation, we learnt that consumers would stop doing business with a brand if they saw the brand advertise in questionable outlets or if ads appeared alongside objectionable and offensive content. Consumers will act, not with their voices, but with their wallets, and marketers will follow suit in order to protect their brands and their profits.
Wang: For marketers, if the current way of ad buying can't meet their expectations, they require more sophisticated ad-tech platforms that can empower them to achieve one-to-one and 'one-to-moment' marketing goals. If ad-tech vendors and agencies can't deliver that through digital advertising, the marketing budget will go somewhere else that can demonstrate effectiveness as well as business outcomes more directly, such as e-commerce or brand communities.
What needs to be done urgently – on the part of ad-tech vendors as well as agencies – to ensure programmatic continues to grow?
Singh: Both ad-tech vendors and advertisers alike need to drive this forward. We have seen some programmatic companies tying up with platforms like IAS, MOAT, and comScore to measure visibility and safety. But, apart from this, they also need to educate advertisers along the way and inform them about how placement guidelines can be improved. If all major stakeholders, spanning brands, agency partners, and programmatic platforms join hands, the industry is set to grow with confidence in automated buying.
Niou: I think the first thing folks need to do is take a step and back and look at the big picture. If we're being honest, fraud and brand safety issues have existed for as long as digital advertising has. A brighter spotlight has been shown over the past couple years with the growth of programmatic buying and the exponential advancement of ad tech and data generated, but these are challenges that have been around since day one.
If we mark the debut of the banner ad in 1994 as the starting point, digital marketing has only been around for 23 years. Within these years, it wasn't until the past five years or so that programmatic media really became an industry buzzword. Relative to traditional forms of advertising, digital is still very young. Like anything else, there are, and will continue to be, growing pains.
Steps and initiatives are being taken on both buy- and sell-side that are helping evolve programmatic to its next and improved stage. Header bidding, for instance, is helping to flatten the old publisher waterfall and provide a more level playing field for buyers and sellers. As an indirect response, SSPs/exchanges are beginning to play around with first-price auctions that many in the industry believe will improve transparency in the supply chain, as well as improve buyers' win rates and publishers' revenue.
The Ads.txt initiative from the IAB, which helps publishers fight fraud and buyers avoid unauthorised resellers, also is getting widespread praise from all sides of the industry and is starting to see increased publisher adoption. However, it may take time for Asia-Pacific to feel the effects.
Even with the work being done by ad-tech vendors and publishers, it's the responsibility of advertisers to ensure they are educated on the current state of the landscape, take steps to mitigate risk, and make tactical decisions in accordance. We're all in this together and all sides have a role to play.
Wang: Marketers increasingly are responsible for business outcomes. Their top challenge is how to deliver returns of marketing investment. Ad-tech vendors and agencies should help them better measure and deliver ROIs, as well as set business-relevant KPIs, such as business growth, rather than simple behavioural KPIs such as impressions or click-through rates.
Miller: If programmatic wants to continue to grow, it needs to grow up. Transparency, transparency, transparency. It is that simple, or complex, as that. Brands are demanding transparency in placement, measurement, and accountability of where and how their ads are being placed and how those units are being viewed. Instead of creating new 'metrics', vendors need to better understand the metrics brands are using to define success for their business.
Chirravuri: All players need to strive to be transparent. We need to make this happen individually and as an industry, or programmatic will continue to be sullied by controversy. Constantly evaluate, establish, and emphasise standards. When service and technology providers discuss campaigns with brands, the conversation should focus on marketing objectives and de-emphasise jargon, technicalities like algorithms, and other 'spin'.
On their part, brands should develop strong anti-fraud and brand-safety guidelines by investing in the available tools.
Miller: There needs to be more options for direct or private networks and exchanges. There must be clear, uniform reporting, and total transparency into placement, viewability, and outcomes. Programmatic is an incredible innovation; but just as machine learning and augmented intelligence is advancing and innovating beyond a blind algorithm churning out next-best options in a vacuum, programmatic also must get smarter.
It needs to go down the path of continuous learning and cognitive computing to get smarter and better understand the context of both the consumers and brands to make that perfect connection between ad unit, consumer audience, and publisher, meeting that omnichannel goal of right time, right channel, and right customer.
TagsAd FraudAd TechAdvertiserAgencyAnalyticsAPACBrand SafetyDigital MarketingMeasurementMedia SpendProgrammaticPublisherTransparencyViewability