'APAC Telcos Sitting on Valuable Audience Data' Q&A with Soumita Roy Choudhury, Asia-Pacific Head, Mobilewalla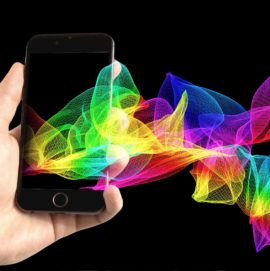 Telcos hold a wealth of high-quality data that can not only help mobile marketers better understand their audience, but also has the potential to be as valuable as those monopolised by Facebook and Google.
Telecom data-as-a-service will see emerge as a key industry trend this year, according to Soumita Roy Choudhury (pictured below), Asia-Pacific head, Mobilewalla, which provides mobile customer data intelligence tools. Mobile marketers also will be looking to tap artificial intelligence and machine learning to help identify anomalies and combat ad fraud, Choudhury adds.
In this Q&A with ExchangeWire, she explains how marketers have changed the way they target mobile consumers and highlights challenges they will face in monitoring mobile campaigns.
ExchangeWire: Can you highlight for us some key developments in Asia's app consumption in the last couple of years?
Soumita Roy Choudhury: As one of the most mobile-driven regions, Asia-Pacific accounted for 53% of all global app revenue in 2016. Consumers are virtually spoilt for choice with the plethora of apps available in app stores, that include not just social, messaging, and gaming apps, but also apps on fitness, travel, food, education, and many others.
In recent years, a vast number of Asia-based publishers have invested in building user-friendly apps to encourage consumption of their content in the app medium. Furthermore, countries like Malaysia and Indonesia have a smartphone penetration that is twice as much as PC, while India will account for over 10% of the global smartphone market very soon. App usage will only continue to grow in the coming years, as most Asian economies have still not achieved 100% smartphone penetration.
While there are differences across the region, social media, messenger apps, as well as search and news apps, continue to come out as top categories amongst users in Asia. In China, social media app WeChat captures a whopping 30% of the country's mobile app usage, whereas Facebook, WhatsApp, and Instagram are amongst the reigning apps of Southeast Asia.
Apps are becoming more and more intertwined in the lives of Asia-Pacific consumers, which can be seen by the rise of grocery shopping and food-delivery apps, as well as how the region has topped the world in the usage of finance apps.
How have these changed the way marketers target mobile audiences?
With the increase in app consumption, and the proven fact that app engagement is better than web, marketers are increasingly diverting more dollars to mobile app advertising. Additionally, marketers are leveraging the benefits that the app channel provides, such as the more scalable and reliable device-ID based audience, location, and contextual targeting.
Device IDs – specifically, IDFA in Apple iOS and ADID in Android – are only available on mobile apps and are persistent unique identifiers that enable 1:1 marketing in the mobile environment. Subsequently, there is a clear increase in demand from marketers to build better audience segmentation and target the most relevant audience to ensure better outcomes and cost efficiency.
In addition, location data tied to a device ID is extremely powerful because not only does this allow marketers to run real-time location targeting campaigns, and track the consumer later, they can also identify location visitation patterns based on historical data. For instance, Starbucks can identify consumers who have visited an outlet in the last three months by tracking the device ID's location data over a period of time and send these consumers a coupon for redemption. Consumers who visit Starbucks to redeem the coupon can then be tracked and correctly attributed to the ad campaign. The ability to track offline attribution using app-based location data is also one of reasons marketers are focusing on in-app advertising.
Finally, app data is a rich source of consumer information. More and more marketers are using this information, not only for audience segmentation and targeting, but also for optimisation.
Where are common blackholes today in terms of tracking mobile consumer behaviour and establishing mobile audience profiles?
Mobile web and mobile apps have different tracking mechanisms and challenges. Mobile web tracking is cookie-based, which is virtually similar to the desktop tracking model. That becomes a problem because third-party cookies on Apple's Safari browser are disabled, preventing most iOS users from being tracked through mobile web. Also, because of the large fragmentation of devices, there are numerous instances where third-party cookies are not immediately accessible on some Android devices.
Although mobile apps provide a robust tracking system via device IDs, the science of tracking and building profiles is still in its early stages. Ad tech companies with expertise in tracking cookie-based behaviour are unable to apply the same knowledge in device ID tracking because of the differences in the platforms. Many demand-side platforms (DSPs) also struggle with ingestion of device ID-based audience data.
What tech developments in 2018 are you expecting to have significant impact on how mobile audience profiles are built, as well as how mobile campaigns are run?
A key development we foresee in 2018 would be the rise of telecom data-as-a-service (TDaaS). Telcos have access to a wealth of high-quality data, in addition to key demographic information. According to McKinsey, selling such data will have a sizeable impact of at least 10% profit. With TDaaS, mobile marketers would have an additional set of audience data that's potentially as powerful as the current Facebook/Google duopoly.
The way we detect fraud in 2018 will change, too. To date, antifraud measures have mostly been reactive in that mobile marketers would only deal with fraudulent activities after a campaign is over. However, with the advancement of artificial intelligence (AI) and machine-learning capabilities, more marketers will be looking to adopt solutions that harness such technologies to understand anomalies, distinguish between good and bad data, and become more proactive in combating ad fraud.
In-app advertising seems to be picking up momentum in the past year, especially in Asia-Pacific. Why do you think this is so?
The growth experienced by in-app advertising is largely influenced by several macro trends. On top of rising smartphone-adoption rates in developing Asia-Pacific countries, developed nations such as Japan, South Korea, China, and Hong Kong are on track to implement 5G. Smartphones have also overtaken feature phones as the primary phone of choice in the region last year. With this shift, more Asian publishers are creating apps and app content fit for the local market.
The undeniable fact that app usage takes up a bulk of users' mobile device usage has naturally gotten marketers to rally around one of the best options that gives them a wider reach. In addition, since the experience on an app is much superior to mobile web and desktop, it only makes sense that marketers spend dollars in a medium that is more likely to generate better engagement rates.
Furthermore, mobile apps are a rich source of data that is being used to build accurate audience segments for sharper targeting and online-offline attribution, and generate meaningful insights that impact every stage from planning to execution of a mobile campaign.
How differently do Asia-Pacific marketers need to strategise between running in-app ad and mobile web ad campaigns?
First, the campaign objective plays an important role in deciding which medium to consider. For a top-of-the-funnel awareness campaign to a mass audience, where tracking is not necessary, mobile web or a mix of mobile web and app can be used. However, when the campaign is to reach a specific audience or to track offline conversion, a mobile app channel is the suitable choice.
Since running mobile web programmatic campaigns is similar to desktop campaigns, mobile web is well-understood in comparison to in-app programmatic and, hence, rolling out campaigns on mobile web on a wider scale is simpler.
Unfortunately, a more developed landscape also means marketers will come up against obstacles such as ad blockers, pronounced viewability challenges, and ad fraud. Marketers need to ensure they are able to address these challenges when planning mobile web campaigns.
While strategising an in-app campaign, its important that marketers extract the maximum value that in-app advertising provides to run 1:1 marketing. Location, app usage, and contextual data should be at the centre of in-app advertising campaign planning.
What challenges will Asia-Pacific marketers face in monitoring in-app and mobile campaigns?
The first challenge is data management. Although mobile apps are a great source of consumer data, the sheer volume of data makes computation of audience on this dataset an onerous task. On top of that, as advertising evolves, there will be other data sources, including Internet of Things (IoT) devices, such as fitness trackers, beacons, and so on.
Another challenge marketers will face is the presence of ad fraud in either in-app or mobile campaigns. In 2017, ad fraud was a whopping USD$16.4bn (£11.86bn) problem, to which marketers potentially lost a huge chunk of their mobile marketing budgets. Such a figure is expected to increase with mobile advertising to USD$116.1bn (£83.93bn) this year from USD$99bn (£71.57bn) last year. The ad fraud problem is particularly more prevalent, with Asia-Pacific expected to contribute over a third of all digital ad spend by 2019.
At the same time, ad fraud perpetrators are getting more innovative. From obvious anomalies, such as a single mobile signal being reflected as both an Android and iOS user, we have also come across more complex anomalies such as the adoption of bots that 'rotate' devices every minute in an attempt to mimic a real user.
How should they resolve these to optimise returns from their mobile activities?
Marketers need to employ data intelligence providers that specialise not only in managing huge volumes of data, but also run computations that generate meaningful data assets for optimising mobile campaign activities.
To minimise ad fraud, marketers should first verify identities and reputations of potential vendors. They need to understand what measures to deploy to ensure the quality of their data, the kind of tools they use, and the techniques they adopt to target ads. Doing so allows marketers to better understand how marketing money will be spent and obtain the necessary knowledge to reduce instances of ad fraud occurring.
Marketers should avoid partners that fall short of providing the transparency that is expected. Additionally, they should engage with ad fraud-verification providers that invest in machine learning and AI technologies, and are able to detect anomalies in real time and at scale.
How does Mobilewalla differentiate itself in the crowded Asia-Pacific mobile space?
We work within the mobile space only and we are the only vendor in the region with two years' worth of readable global mobile data in store. We have over 120 customer segmentation standards per country that can break users down into demographic, interest, location, and behavioural categories. Together with this customer data segmentation expertise, the amount of consumer data we have in store also empowers our attribution solutions. We create comparison models for marketers, to analyse an audience group exposed to an ad against another control group with similar characteristics and features that has not seen the ad.
We also detect fraudulent devices through the use of location and historical data. We use a combination of deterministic pattern discovery, AI, and ML-based methods to detect anomalies. Again, the data that Mobilewalla has on hand keeps us most up-to-date on the pattern of fraudulent devices, allowing us to trace ad fraud to its very source. This is crucial in the mobile marketing space as fraud perpetrators have now evolved their tactics with bots that can more closely imitate human behaviour and engagement.
What is your product roadmap for Asia-Pacific over the next couple of years?
Mobilewalla is well-prepared for the surge of data that will come in the next couple of years as mobile usage picks up in the region. We will continue to acquire new sources of data from Asia to provide audience segmentation solutions geared towards markets in this region, such as Chinese New Year, travellers in Singapore, Ramadan shoppers in Indonesia, Mydin shoppers in Malaysia, and so on.
We are also looking at strengthening our efforts to eradicate ad fraud via investing in machine learning and AI technologies. In the upcoming years, we expect to roll out an audience user interface platform that will allow marketers of all ranks to view and build customised consumer segments. More than just audience data, marketers will be able to take action through deeper insights into consumer behaviour.
Additionally, we look forward to working closely with telcos with a product offering geared specifically for those in that industry. This solution would allow telcos to make sense of the data they have for more unique and valuable customer insights and also add more value with a monetisation solution.
TagsAd FraudAdvertiserAnalyticsAPACArtificial IntelligenceDataMeasurementMobileViewability