Isobar Unveils Commerce Practice in India; Times Publishing Goes Digital via SPH Magazines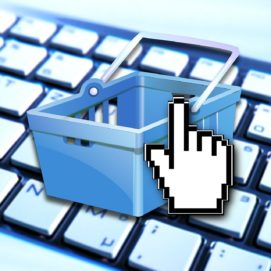 In this weekly segment, ExchangeWire sums up key industry updates on ad tech from around the Asia-Pacific region – and in this edition: Isobar Unveils Commerce Practice in India; Times Publishing Goes Digital via SPH Magazines; WPP Launches ANZ Consulting Unit; AirAsia Goes Omni with Salesforce.com; and Qantas Inks £2.74m Marketing Deal with Singapore.
Isobar Unveils Commerce Practice in India
The Dentsu Aegis Network agency has launched its commerce-focused practice in India, months after the brand's global launch in July last year.
The introduction of Isobar Commerce India will cater to the country's growing demand for commerce services. In fact, the local e-commerce market value is expected to climb 30% annually to hit USD$200bn (£144.36bn) by 2026, the agency said, citing figures from Morgan Stanley.
Isobar Commerce India will comprise 150 e-commerce specialists, who are part of the practice's global team of 1,000 professionals focused on commerce and digital creative, including e-commerce, mobile-commerce, and retail. Its services encompass commerce strategy, customer experience design, and platform management.
Isobar's Asia-Pacific CEO Jane Lin-Baden said: "Commerce is no longer about optimising the 'last mile'. It's now the space where people interact and experience brands. By establishing Isobar Commerce in India, Isobar can offer clients higher commercial value and customer satisfaction by leveraging our customer experience design, data intelligence, and technical commerce solutions."
The agency's India managing director Shamsuddin Jasani added that, with the country's booming e-commerce market, the new practice aims to support clients on their e-commerce journey with its service offerings as well as those from Isobar and sister design brand, Fractal Ink.
Times Publishing Goes Digital via SPH Magazines

The two companies have inked a new agreement that will see titles under Times Publishing digitised and made available on SPH Magazines' online and mobile platforms.
SPH Magazines currently offers 105 titles such as Her World, CLEO, and Home & Décor, in five countries including Singapore, Indonesia, and Thailand. Times Publishing's print distribution includes titles such as Time Inc, Forbes Asia, The Economist, and Readers' Digest.
"With Times Publishing as a partner, this inventory is set to increase, offering advertisers the unique solution to plan their advertising campaign across titles, regardless of publishers", said SPH Magazines.
All titles are available via the My Newsstand app for Apple and Android mobile users, with monthly subscription fees ranging from SGD$2 to SGD$30 (£1.1 to £16.43).
WPP Launches ANZ Consulting Unit
The media agency has launched a strategy consulting unit that is touted as a competing tool against consultancy firms and focused on services outside the realm of traditional advertising.
Described as one that would go "far beyond conventional business consultancy", WPP AUNZ CEO Mike Connaghan said the new consulting business would use "futurist thinking principles" to help customers "win in a fast-paced business environment".
It would focus on consumer research and advanced data analytics, the agency said.
WPP AUNZ Consulting would be headed by managing partner, Caspar Wright, who added: "The marketing world will change more in the next 10 years than the last 50; and it's essential for clients to navigate this if they are to engage effectively with their markets and deliver great financial outcomes."
AirAsia Goes Omni with Salesforce.com
The budget airline has implemented a new customer management platform that supports multiple channels including web, phone, email, live chat, and airport communications.
It said it deployed Salesforce.com's Sales Cloud, Service Cloud, Marketing Cloud, and Community Cloud offerings as part of its efforts to deliver "faster and more personalised" services for AirAsia customers.
The implementation enables the airline's service agents in eight countries to access a consolidated view of the customer's history with the company and across multiple channels. It also supports eight languages, including Bahasa Malaysia, Thai, and Chinese.
AirAsia Group CEO Tony Fernandes said: "This is the year we focus on making our guests happy. This means placing customers and their needs at the centre of everything we do. Salesforce is the heart of this customer-obsessed approach, as it gives us a complete view of our guests across all channels, allowing us to deliver a faster, more personalised service. Complaints are free market research. Someone took the effort to write to you to tell you where things went wrong and how they should be improved. These are things that companies pay a lot of money for consultants to tell them that same thing, so we treat every complaint preciously."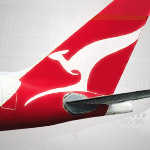 Qantas Inks £2.74m Marketing Deal with Singapore
The Australian airline has inked a SGD$5m (£2.74m) deal to work with Singapore Tourism Board (STB) and Changi Airport Group (CAG) on joint marketing campaigns to promote Singapore as a travel destination.
The three companies will run the series of campaigns in Australia, the UK, and Southeast Asia, promoting Qantas services via Singapore.
Changi Airport last year handled 62.2 million passenger movements, of which 30% were transiting through the Singapore airport. Changi also is the most connected international airport to Australia, in terms of the number of city links as well as weekly seats available.
TagsAd TechAdvertiserAgencyAPACAustraliaE-CommerceIndiaOmnichannelPublisherSingaporeSoutheast Asia