As Consumers Wise Up, APAC Marketers Must Rethink Their Data Use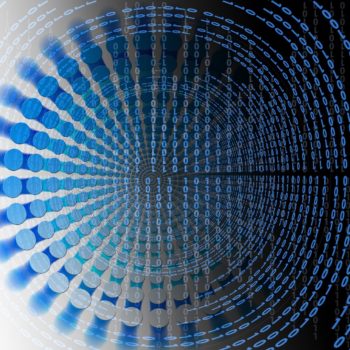 Increasingly, consumers in Asia are becoming aware of their personal data being collected and traded and not all are pleased with such business practices. Marketers, hence, need to think about the ways they are collecting data, and how much they are collecting, because the benefits and risks of doing so have changed.
The industry has managed to build a rhetoric that targeted advertising, based on unreliable historical intent, is beneficial to online consumers when, in fact, most people find it "creepy", says Lance Traore, illuma's Australia/New Zealand country manager.
The ad-tech vendor recently opened its first international office in Sydney, from which it hopes to better support and service local customers. The new outfit also aims to make its solutions more accessible to advertisers across the Asia-Pacific region, where it is looking to expand its footprint, according to Traore. He notes that while Singapore also is a key focus area, Sydney was selected as the launchpad because illume has existing ties with major brands in the local market and expects to grow more quickly in Australia than others in the region.
In this Q&A with ExchangeWire, Traore explains why businesses need to stop using third-party data and discusses the challenges cross-industry data collaboration can present.
ExchangeWire: illuma does not use third-party data. Can you explain why you think data sources have 'serious flaws' and how, then, does illuma build detailed, accurate audience profiles?
Lance Traore: By its very nature, third-party data is historic, probabilistic, and, therefore, often inaccurate. So, a first major flaw is quality and, in short, the premium being charged for it becomes highly questionable. Major brands like Kraft have even gone on record to say that "90% of data is crap", though, of course, not all data is unreliable. The same spokesperson later clarified she wasn't referring to first-party data, so draw your own conclusions there.
The second problem is that people are finally becoming more aware of the business practice that involves the trading of their personal data – and, guess what, they don't like it! I think, as an industry, we've managed to build this rhetoric that targeted advertising, based on historical intent that's often dubious, is somehow beneficial to a person online. The truth is that most people find it creepy and, given the option, would choose to stop it. Some of the major browsers like Safari are following this public opinion and limiting so-called 'intelligent tracking'. That means, in terms of audience reach, campaigns built on third-party cookies are effectively also hampered.
Finally, with everyone buying from the same data pools, there's really no strategic advantage for the advertiser. Not to mention the increased media cost due to all of that competition. And, for any user who finds themselves in a popularly traded data segment, the negative impact is exacerbated.
illuma takes the opposite approach to the majority. We don't focus on individuals, but rather pages, and what we call 'customer peers'. We examine content closely, rather than personal data, and that allows us to expand reach in a scalable way, while delivering on performance and branding goals.
How is your recommendation engine able to accurately track and modify campaigns in real time?
In a nutshell, it's the result of several years of building, testing, and improving the product, as well as using machine learning, which is generally what people in advertising refer to when they use this year's buzzword, artificial intelligence (AI).
Our team of data scientists have been toiling away for what is effectively a lifetime in ad-tech years. So, the big reveal you're seeing right now in Asia-Pacific is in fact just the culmination of years of research, code, and iteration.
How will this algorithm be tweaked to better track local market environments and audiences in this region?
illuma works by understanding content at page level. In other words, it goes well beyond verticals or IAB categorisation, and more towards the field of natural-language processing. For local markets – and, more importantly, languages – one of the tools we use is machine translation, which is an area that has advanced a great deal in just the past 12 months.
Asia-Pacific, specifically, has a fragmented publisher community and the lack of scale remains a key challenge, pushing marketers to turn to third-party data to fill the gaps. How should they, in your view, then reassess this strategy?
In more fragmented markets, the case for ending our addiction to third-party data is even more urgent because the likelihood is advertisers collectively have been even more hooked on it than elsewhere. The knock-on effect is lower effectiveness, greater animosity to ads amongst consumers, and higher levels of ad blocking.
Buying data is pricey and even unsustainable for advertisers at the best of times. In the markets you're talking about, purely on the basis of supply and demand, that data will come at an even higher premium.
For a lot of the ills facing digital advertising, I'd suggest going cold turkey on the addiction to third-party data is the way forward. Instead, we should look for other ways of prospecting that are sustainable, scalable, and based on live data.
So, what should third-party data providers rethink or how should they change their business model?
I would refer to what's taking place right now in the market, no doubt, in large part related to the upcoming GDPR (General Data Protection Regulation), and the various companies completely rebranding or altering their approach.
First, one of the major data exchanges Lotame performed a big purge on its database, identifying as many as 400 million user profiles as bots. Meanwhile, Tapad is busy rebranding itself as a CDP (customer data platform), which is the industry's favourite three-letter acronym at the moment. This seems to be associated more with managing advertisers' first-party data, rather than the third-party data associated with DMPs and data exchanges. In an even more extreme case, Drawbridge has shuttered its EU ad business entirely.
Last but not least, following its recent tribulations, Facebook has pulled up its own drawbridge of sorts, stopping third-party data providers from supplementing its own targeting on the social network.
Some companies have established cross-industry collaboration that involves sharing of customer data to gain fuller insights on consumers. Do you see more of such partnerships in Asia-Pacific over the next one to two years, and what are the benefits as well as challenges that such collaboration could bring up?
Facing the prospect of Facebook and Google eating their dinner, we've seen a number of publisher co-operatives emerge in Asia-Pacific and the key aim of those efforts, of course, is to pool trusted first-party data. However, the clear potential monetary benefits have to be weighed against the cost of running what is, effectively, a new company – not to mention the challenge of getting all members involved to agree on everything. I'd imagine, for some at least, this is what the old metaphor about herding cats was invented for.
On the other hand, we have the more recent phenomenon of ID consortia in ad tech, such as Digitrust, that are trying to create an alternative to the cookie.
Long term, I would guess the opportunities and challenges are somewhat similar here, too. The main difference here is effectively ad-tech players, rather than publishers, trying to safeguard their future. There could be a Betamax-type problem here, though, in that only one or maybe two solutions can eventually win out.
Although Asia-Pacific has continued to see impressive ad growth, even where other markets have slowed, I would guess that a greater awareness and caution around privacy in general can present both more opportunities for collaboration, but also greater risks.
Amidst the Cambridge Analytica saga, what should Asia-Pacific marketers and ad-tech players and agencies keep in mind when they discuss data-driven marketing and customer experience?
I personally believe the game has well and truly changed – not just because of the Facebook scandal, although it has made legislation in the U.S. look more likely. Meanwhile, the EU's GDPR legislation comes into force on the 25th of May and will also keep user privacy in the news.
Consumers are now more aware of the amount of their data that is being shared and collected by third parties, and how sophisticated data-driven profiling has become. By and large, they aren't fond of it. The general consensus is no one wants to be mapped like this. Marketers really need to start thinking about what ways and how much data they are collecting because the risk-to-benefit ratio is definitely changing.
It feels like a moment of realisation. Ad tech has sheltered itself from consumers even as it monitors consumers' every move. However, at the same time, I believe it's an opportunity to shake things up for the better.
While it may not be anything like a full-fledged revolt as yet, people worldwide are growing more aware of how they've been treated as the product and no one in history has ever experienced a warm fuzzy feeling about that.
AdvertiserAgencyAPACArtificial IntelligenceAudienceBrand SafetyDataPersonalisationPublisherTargeting