Mobile Soars in Eastern Europe; AppNexus Acquired by AT&T
by Sonja Kroll on 29th Jun 2018 in News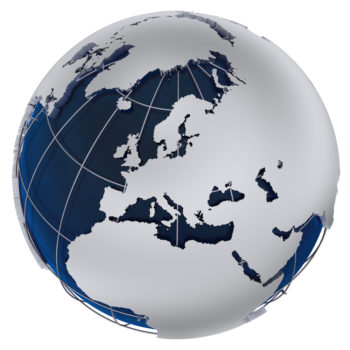 ExchangeWire rounds up some of the biggest stories in the European digital advertising space. In this week's edition: Eastern Europe Is Biggest Growth Market for Mobile Advertising; AppNexus Acquired by AT&T; Eyeo Launches AI-Powered Ad Block Detector; Ligatus Has Entered UK Market; Merkle Expands to MENA; and Sublime Skinz Launches Programmatic Guaranteed.
Eastern Europe Is Biggest Growth Market for Mobile Advertising
The IAB's AdEx Benchmark 2017 Report forecasts the value of the mobile ad market at €48bn (£42bn) this year. Mobile continues to grow – with 2018 as the eighth consecutive year of double-digit growth.
Analysing 27 European markets, the report finds that 20 of these grew double-digits in the past year, driven by mobile. The biggest mobile growth was recorded in Eastern Europe, with Belarus raking in massive growth of 146.8%, followed by the Czech Republic at 96.5% and Serbia at 84.3%.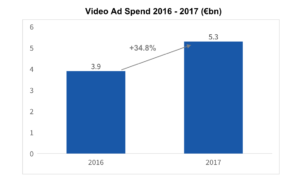 Across Europe, video ad spend grew by 34.8% from €3.9bn (£3.4bn) in 2016 to €5.3bn (£4.7bn) in 2017, the report finds. Townsend Feehan, CEO, IAB Europe, comments: "The latest AdEx Benchmark Report confirms digital advertising's role in underpinning the delivery of digital content and consumer experiences. With GDPR now a reality, the industry is at a crossroads and it must strive to improve on consumer expectations and maximise the contribution that digital advertising makes to the European economy."
AppNexus Acquired by AT&T
U.S. telco giant AT&T has confirmed its acquisition of programmatic advertising marketplace AppNexus for an undisclosed sum. However, insiders are talking of a USD$2.2bn (£1.7bn) price tag. AppNexus is to be subsumed in AT&T's advertising and analytics division, led by CEO Brian Lesser.
The takeover of AppNexus is to help AT&T accelerate the growth of its advertising platform and strengthen its activities in advanced TV advertising. "Ad tech unites real-time analytics and technology with our premium TV and video content", Lesser said in a statement. "AppNexus has scale of infrastructure, advanced technology, and diverse talent. The combination of AT&T advertising and analytics and AppNexus will help deliver a world-class advertising platform that provides brands and publishers a new and innovative way to reach consumers in the marketplace today."
The AppNexus platform will be integrated into AT&T's advertising and analytics offering. The acquisition is expected to close in Q3 2018, subject to customary closing conditions. Until the transaction closes, each company will continue to operate independently.
Eyeo Launches AI-Powered Ad Block Detector
Adblock Plus developers eyeo are launching an AI-powered ad detector with the aim of circumventing ad blockers on consumer screens. Dubbed 'Sentinel', the ad detector is based on AI and relies on consumers to submit screenshots of their ad-cluttered Facebook pages. The technology scans the images and learns to detect adverts by looking at how a website is displayed on a screen, rather than assessing its underlying code, Ben Williams, director of communications, eyeo, explains to ExchangeWire: "Sentinel will provide the cornerstone to what could be the next generation of ad blocking. By training its ad-detecting AI, Sentinel will learn to differentiate ads from normal content, which will push the state of the ad-blocking art."
How so? "For instance, while current efforts against circumvention companies – companies that search out ad-blocking users and try and replace blocked ads with intrusive ads – have sent companies reeling, ad blocking based upon AI might finally nullify their anti-user efforts for good. Beyond ad blocking, the results of this project could have diverse beneficial impacts, like aiding viewability or helping ad regulatory bodies like the FTC."
According to eyeo, Sentinel is an open project that will continue to rely on the participation of consumers and of other ad blockers to further develop the ad-detection technology.
Ligatus Has Entered UK Market
German native specialist Ligatus' expansion to the UK is now fully operational. The company has just announced their rollout on both a managed and programmatic basis.
UK country manager Alex McIlvenny, VP Sales Europe, Ligatus, emphasises the company's commitment to brand safety and anti-fake news and clickbait measures: "With a rising focus on brand safety within the advertising ecosystem, Ligatus launching its marketplace in the UK is the perfect opportunity to extend its reach to UK publishers, where there is a strong appetite for our premium offering."
McIlvenny tells ExchangeWire that Ligatus' experience in the German market prepares the company well for its new operations in the UK: "Our German roots give us a great edge as we launch in the UK among the backdrop of the recent GDPR switch over. While some of our competitors are still coming to terms with the best route forward, we've been compliant for some time given the earlier strict data usage compliance in Germany."
Are there any particular challenges in the UK? "The UK digital industry is an extremely cluttered, competitive marketplace, and native poses no difference. The biggest challenges for Ligatus will be creating a positive and sustainable entry, ascertaining market share and consideration, whilst defending our USPs to potential buyers and publishers when many others have been in market for a significant time. However, given our track record in Germany and other EU markets, we're confident the London team can replicate this success and become a trusted player for both demand and supply partners in the UK market."
Merkle Expands to MENA
Dentsu Aegis is expanding its global footprint with a new Merkle office in the Middle East and North Africa. Led by Rudy Banholzer, Merkle is to expand their people-based marketing efforts in the MENA region.
Tarek Daouk, CEO Dentsu Aegis Network MENA, said: "I am thrilled that we are launching Merkle in the region and that we can continue to advance the Dentsu Aegis data story here through a suite of new services and analytics products. Merkle complements our existing offering and, in a world of personalised digital marketing, we are pleased to be able to offer our clients a new and powerful range of CRM and performance capabilities."
Banholzer added: "By tapping into Merkle's position as a world leader of people-based marketing, and Dentsu Aegis Network's unprecedented scale, we see a real opportunity to take our knowledge, experience, and expertise to forward-thinking businesses in the MENA region."
Sublime Skinz Launches Programmatic Guaranteed
Sublime Skinz introduces a new programmatic guaranteed solution, offering advertisers and trading desks guaranteed advertising placements for multi-device campaigns delivered through DSPs. The programmatic guaranteed offer is available for mobile and web environments, and accessible via MediaMath and Google's DoubleClick Bid Manager.
"In today's competitive advertising context, buyers are demanding more control over their purchases. Our new programmatic guaranteed offering allows buyers to set the exact parameters they require to deliver the highest impact multi-device campaigns at scale – ensuring they are satisfied with their return on investment", says Andrew Buckman, managing director EMEA, Sublime Skinz. "This new solution demonstrates our commitment to innovation; and we are pleased to continue to provide industry-leading technology to both our agency and advertiser partners."
Ad BlockingAnalyticsArtificial IntelligenceAutomated GuaranteedDemand SideEMEAMENAMobileNativeProgrammatic