Verizon Sell Media Unit; Digital Commerce Spend to Reach $11.6tn
by Grace Dillon on 7th May 2021 in News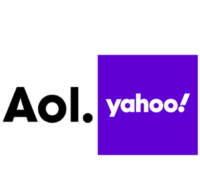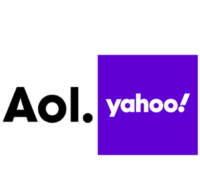 In this weekly segment, ExchangeWire sums up key industry updates in ad tech from around the globe. In this edition: Verizon shed themselves of their media division, including former heavyweights AOL and Yahoo; Juniper Research report that digital commerce spend will exceed USD $11.6tn this year; and Zynga enter a definitive deal to acquire Chartboost.
Verizon will sell off their media division, which includes former internet titans AOL and Yahoo, to private equity firm Apollo Global Management. The deal, worth USD $5bn (£3.6bn), will see Verizon maintain a 10% stake in the unit, which will be rebranded as simply "Yahoo".
Alongside the retained shares, Verizon will receive USD $4.25bn (£3.1bn) in cash for the group, although it's reported that some of the companies within the portfolio, including well-known online brands TechCrunch, Yahoo Finance, and Endgadget, are being released for less than they would have accrued even a few years ago.
The move confirms that the company have abandoned any hope of transforming AOL and Yahoo into online giants to rival Google and Facebook, and signals plans to depart from media altogether. Verizon had already shed or shut down a number of their media properties prior to this deal, including HuffPost, which they sold to BuzzFeed last year.
This change sets Verizon apart from top rivals such as AT&T and Comcast, who have ramped-up efforts to develop successful media units. Whether the firm decide to focus on their core telco business or to explore something new remains to be seen.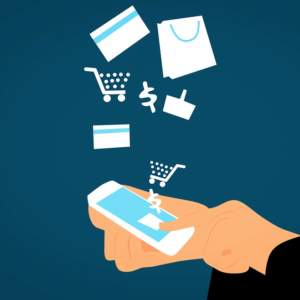 Spending on digital commerce will grow from USD $10.5tn (£7.6tn) to exceed USD $11.6tn (£8.3tn) by 2021, finds a new study from Juniper Research. The rise, a notable 11.5%, comes after COVID-19 lockdown measures forced businesses and consumers to adopt and adapt to digital solutions.
The Digital Commerce: Key Trends, Sectors and Market Forecasts 2021-2025 Market Research report accounts for spend across money transfers, purchases of physical and digital goods, digital ticketing purchases, banking bill payments, NFC mobile retail payments and QR code retail payments. According to the report, mobile has become the prime point-of-access for digital commerce, and will account for 73% of the value of all transactions in 2021, and 79% by 2025.
At 22%, purchases of remote physical goods will make up the single largest transaction value of any segment in 2021, succeeded by money transfer and QR code payments. However, contactless payments made via mobile will experience the greatest growth rate, with the segment's value forecast to balloon by 242% between 2021 and 2025.
Commenting on the report's findings, research author Nick Maynard says "Mobile apps are the dominant force in digital commerce, with user experiences becoming critical, as products become heavily commoditised. Merchants must leverage AI-based analytics to ensure a truly personalised mobile commerce experience, or they will lose out to more digitally adept merchants."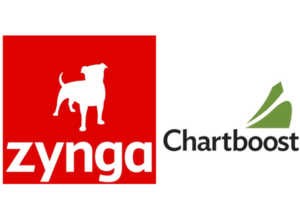 Interactive entertainment leader Zynga have reached a deal to acquire mobile programmatic advertising and monetisation platform Chartboost. The definitive agreement will see Zynga take 100% ownership of the unified advertising platform for USD $250m (£179.9m) in cash.
Alongside a global audience of over 700 million monthly users and more than 90 billion ad auctions a month, Chartboost offer their own DSP, SSP, and SSK. As a combined entity, Zynga and Chartboost "possess all the elements of a complete, next generation platform: high-quality content, direct player relationships, massive reach and full-stack advertising technology that can be applied across Zynga's game portfolio and Chartboost's advertising partners", says a press release.
"Chartboost is one of the most dynamic monetisation and discovery platforms in mobile, and we could not be more excited to welcome their talented team to our company," said Zynga CEO Frank Gibeau. "By combining Zynga's high-quality games portfolio and first-party data with Chartboost's proven advertising and monetisation platform, we will create a new level of audience scale and meaningfully enhance our competitive advantage in the mobile ecosystem."
Also in the news
– MiQ's Georgiana Haig on Trading Across a Fragmented Ecosystem in a Privacy-First World
– Nick Barnett on TikTok's Lead Generation, Collective Bargaining by the CPA, and BuzzFeed's Lighthouse
– FLoC, ATT, and Core Web Vitals: The Opportunities for Independents
– Time To Reframe The Industry: The Service Layer
– The Science of Marketing: Adapting Skills for the Data-Driven Age
– Digital is now an Ecosystem in its Own Right: Q&A with Garrett O'Reilly, Hearts & Science
– The MadTech Podcast Special – Redefining Audience Addressability
AcquisitionAd TechDigitalMediaMobile