Danish Media Companies in Collective Bargaining Push; Blackstone Backs Simpli.fi
by Mathew Broughton on 2nd Jul 2021 in News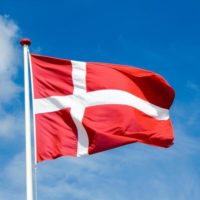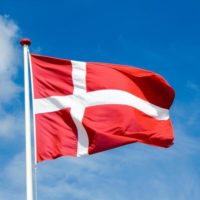 In this weekly segment, ExchangeWire sums up key industry updates in media, marketing, and commerce, from around the globe. In this edition: Danish media companies in collective bargaining push; Blackstone backs Simpli.fi; Amazon demanding warrants from partners; System1 to go public via SPAC.
Danish media companies in collective bargaining push
A near-30-strong collective of Danish media companies has been formed to negotiate with major US tech companies, such as Google and Facebook, over payment for online use of their material. The group, which includes state broadcaster DR; TV2; Berlingske; JP/Politikens Hus; and Zetland, is based upon the EU Copyright Directive which entered into force in June 2019 and gives publishers the right to claim revenue payments for the use of their online content. The collective will meet for the first time on Friday with the aim of appointing a manager and subsequently discussing content metrics and payment rates. In response, a Google spokesperson has stated that it will "respect the way that Danish publishers choose to negotiate" and has "already offered to start discussions with them, with the goal of reaching fair and reasonable agreements in line with the law", while Facebook has responded by minimising the amount of content posted when users share hyperlinks.
Speaking to the Financial Times, Anders Krab-Johansen, CEO of Berlingske Media, commented, "What you see in most countries is that Google or Facebook negotiate particular deals with one or a few dominant media companies and they set the standard and the market has to follow. We would rather have a collective bargaining power, which gives us some size[...] "We're not in a hurry. We need to do this right."
Blackstone backs Simpli.fi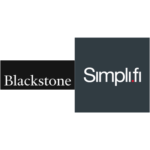 US private equity firm Blackstone has acquired a majority stake in programmatic advertising and agency workflow software provider Simpli.fi, at a valuation of USD$1.5bn (£1.1bn). Fellow PE investor GTCR, which acquired its holdings in Simpli.fi in 2017, will retain a significant stake in the Texas-based firm, with both holding equal representation on the board of directors. As well as continuing the rampant consolidation in the advertising technology industry as a whole, the funding marks the latest significant involvement in the space from Blackstone, following its USD$1.3bn (£936m) purchase of International Data Group (IDG) earlier this month; its USD$400m (£288m) investment in Liftoff at the close of last year; and the acquisition of Vungle for USD$750m (£540m) in July 2019. Simpli.fi itself has been active in M&A through 2021, having acquired agency ERP developer The Advantage Software Company in January for an undisclosed sum.
Commenting on the funding, Sachin Bavishi, Managing Director, Blackstone, wrote, "Simpli.fi's highly differentiated technology platform and superior customer service have made it a clear leader in its space. Digital advertising is a high-conviction investment theme at Blackstone and Simpli.fi sits at the intersection of multiple attractive tailwinds, including the continued shift in local media spend to programmatic digital and CTV. We are very excited to partner with the management team and GTCR to further accelerate the Company's growth."
Amazon demanding warrants from partners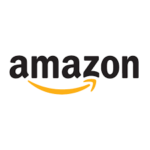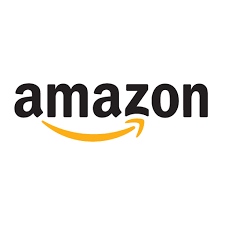 Amazon is increasingly demanding the right to purchase company stock in its vendor and service partners in future, via warrants tied to the value of contracts between the firms, according to former executives and lawyers of the firm speaking to The Wall Street Journal on condition of anonymity. The e-commerce giant has purportedly brokered at least 88 of such deals in both public and private companies, which in some incidents also gives the firm the right to board representation and to file counter-offers to takeover bids. Examples of companies which have agreed to such warrants include grocery distributor SpartanNash (up to 15%); Clean Energy Fuels Corp. (up to 20%); aircraft leasing firm Air Transport Services Group Inc. (19.5%); Atlas Air Worldwide Holdings Inc. (up to 30%); CargoJet; and call-centre operator Startek Inc. (20%).
While the deals are likely to attract the interest of antitrust investigators, the deals are likely to fall outside the scope of current probes, such as an ongoing investigation by the European Union, as these primarily focus on its activity with merchants rather than service partners. Third-parties are also targeting investments in vendors which primarily sell their wares through Amazon, as evidenced by this week's announcement from business acquisition platform Forum Brands that it has raised USD$27m (£19m) in equity financing from Norwest Venture Partners.
System1 to go public via SPAC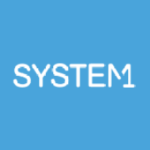 Omnichannel customer acquisition platform System1 has announced that it will go public on the New York Stock Exchange (NYSE) via a reverse-merger with the Trebia Acquisition Corp. special purpose acquisition company (SPAC). The combination will be financed by USD$400m in debt commitments and a USD$200m equity backstop provided by Cannae Holdings Inc., which will provide a total of USD$175m to System1's balance sheet post-merger. Concurrent with the SPAC merger, System1 has also disclosed that it will be combining with security and privacy provider Protected.net, with the rationale to expand its privacy-focused offering in the post-cookie advertising environment. The transaction is expected to close in the final quarter of the year.
In a statement, System1 Co-Founder and CEO Michael Blend commented, "This announcement marks a significant milestone in System1's natural evolution to a public company. The transaction will provide capital for accelerated investment in our RAMP technology and further our position as a leader in privacy-centric customer acquisition. At System1, we strive to improve every single day - our technology, our business, our community, and ourselves. I am thrilled for our entire team and to have Trebia join us on our journey."
The move continues the latest surge in ad tech public offerings, via both traditional IPOs and SPAC-led reverse-mergers. This week, both Taboola (NASDAQ: TBLA) and Integral Ad Science (NASDAQ: IAS) at respective valuations of USD$2.6bn (£1.9bn) and USD$3.3bn (£2.4bn) respectively. Moreover, Taboola's native advertising rival Outbrain filed for its IPO on Tuesday (29th June), with aims to raise a minimum of USD$100m (£72.3m).
Also in the news
- Magnite acquires SpringServe
- The MadTech Podcast Special: The future of the open internet
- Eyeota's Rob Armstrong on the role of cohort-based onboarding in the future of marketing
- Smart acquires cookie-free CTV and video advertising platform DynAdmic
- Taboola begins trading on Nasdaq under symbol "TBLA"
- Google delays third-party cookie deprecation: Industry reaction
AcquisitionBig TechE-CommerceEMEAInvestmentIPOM&AOmnichannelPublisher