Apple Ordered to Allow Non-App Store Payments; Google Fined by South Korea
by Grace Dillon on 17th Sep 2021 in News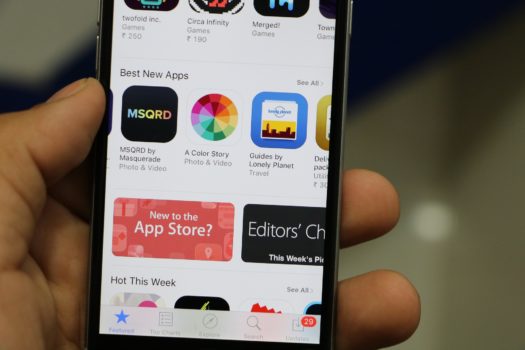 Written by Grace Dillon and Amanda Jones
In this weekly segment, ExchangeWire sums up key industry updates in media, marketing, and commerce from around the globe. In this edition: Apple are ordered to allow app developers offer alternative payment methods to the App Store; Google are hit with a USD $177m fine from South Korea's regulators; the Irish Data Protection Commission face criticism for failing to resolve GDPR complaints; and Mobile Premier League become the second Indian gaming platform to reach unicorn status.
A federal judge has ruled that Apple must allow app developers to offer alternative payment options to consumers. The decision was announced last Friday (10th September), when judge Yvonne Gonzalez Rogers issued an injunction against Apple banning developers from directing users away from the App Store's payment system. It was previously compulsory for developers to make all in-app transactions via Apple's App Store, from which the tech giant took a commission of either 15% or 30%.
The ruling partially concludes a lawsuit filed against the iPhone-maker by Epic Games, who sued Apple after the company blocked them from the App Store for providing users with a different payment method. Whilst the court largely sided with Apple, judge Rogers stated that the tech giant's "anti-steering provisions hide critical information from consumers and illegally stifle consumer choice". Crucially, however, Rogers wrote that "the Court cannot ultimately conclude that Apple is a monopolist under either federal or state antitrust laws".
The injunction, which is expected to come into effect in December, could prove costly to Apple's lucrative App Store business, a fear reflected by a more than 3% drop in the company's stock value following the announcement. Prior to the ruling, the tech behemoth had altered some of their App Store policies (some as part of settlements with other developers), allowing some external links and communications to promote "off-app" purchases.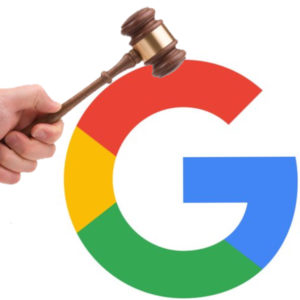 Google have been served a USD $177m (£127.7m) fine by South Korea's antitrust watchdog for misusing their position as market leaders in mobile operating systems and apps. The fine follows the passing of a new law in the country which forbids app store operators from forcing developers to use their built-in payment systems.
The search leader have been under scrutiny by the Korea Fair Trade Commission (KFTC) since 2016, when they were accused of preventing domestic smartphone makers from customising the tech giant's Android operating system. The regulator said that Google stifled competition within the market via an "anti-fragmentation agreement", which prohibited firms like Samsung from installing modified versions of the Android operating system (also known as "Android forks") on their hardware.
By forcing companies to hold off on innovating and launching new products and services, this behaviour enabled the tech giant to "further cement its market dominance in the mobile OS market", the KFTC concluded. Google assert that the commission they charge in the Play Store are in line with industry standards and are a fair price for safe access to a global app market.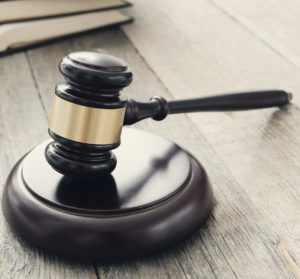 The Irish Data Protection Commission (DPC) are facing fierce criticism for failing to enforce the EU's privacy laws. The regulator, whose jurisdiction covers the European headquarters of Apple, Facebook, Google, Microsoft, and Twitter, have been slammed for not clamping down hard enough on the business practices of US tech giants which violate GDPR.
Research from the Irish Council for Civil Liberties (ICCL) has found that the regulator have resolved just over 2% of major complaints referred to them. The ICCL's 2021 report on the enforcement capacity of data protection authorities report also revealed that just 44% of rulings made by the European Data Protection Board include some form of remedial action, such as a fine or injunction.
Following their analysis, the ICCL set out a range of recommendations, including that the Irish government conduct an "independent review of how to strengthen and reform the DPC", and that the minister for justice appoint a further two data protection commissioners. Furthermore, the council suggest that the European Commission "launch an infringement procedure against Member States that jeopardise the protection of personal data", and call on the Commission to be more attentive to how GDPR is being applied.


Mobile Premier League (MPL) have become the second Indian gaming platform to achieve unicorn status in mobile esports, reaching a valuation of USD $2.3bn (£1.7bn). The milestone follows a USD $150m (£109m) Series E round led by Legatum Capital, with Accrete Capital and Gaingles joining existing investors, Moore Strategic Ventures LLC and RTP Global.
The valuation has more than doubled since February, when the company was worth USD $945m (£684m) after gaining USD $95m (£69m) from a Series D funding round. Two months later, MLP made their second acquisition by buying India's leading e-sport platform GamingMonk, and via the platform forged a partnership with Play Magnus Group, the parent company of Chess4, Chessable and other leading online tournament chess games.
Over 80 e-sports and mobile app games that host real-money games have been developed to run on the MPL app (operating on both iOS and Android). The app boasts a global user-base of over 85 million gamers, with 75 million based in Indonesia and India and most in the age 20-35 age bracket.
Previously saying he planned to take his company forward "one step at a time", CEO Sai Srinivas now aims for his 26th start-up reach over 300,000 players and achieve USD $100m (£73m) in gross merchandise value. His focus includes "build[ing] this global competitive gaming platform because we see a world in which eventually games will be competed in by folks from various countries".
AppleAppsFundingGamingGoogleMobileRegulation